Samsung SDS News
Samsung SDS Awarded Red Dot 2019 Award of Best of the Best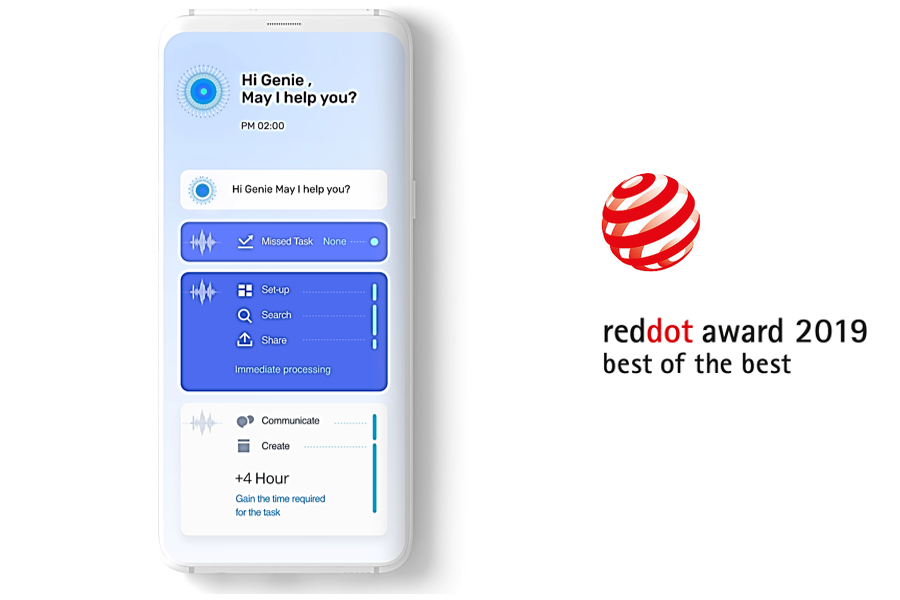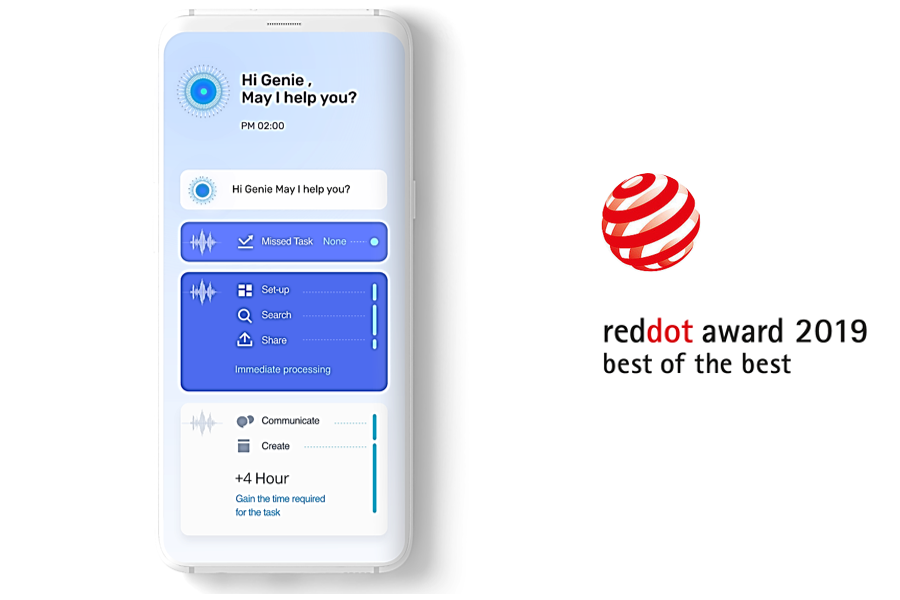 Samsung SDS Awarded Red Dot 2019 Award of Best of the Best
+ Knox Portal collaboration solution awarded 'Best of the Best' in design concept category
+ Award recognized the design concept of the company's AI-adopted virtual personal assistant, which enables various functions such as i.e. task significance analysis, real-time translation, minutes auto saving

Samsung SDS (www.samsungsds.com) announced that the company's 'Virtual Personal Assistant', a future concept of its workplace collaboration solution, Knox Portal, was awarded Best of the Best at Red Dot Award 2019's design concept category.

The Red Dot Award, first started in 1995, is one of the world's top 3 renowned design awards, along with IF Award and IDEA. The award is consisted of three categories: product design, brands & communication design, design concept.

Only one for each 34 areas, among this year's 4,218 entries in the design concept category, is awarded best of the best. Among the 34, Knox Portal collaboration solution was recognized in 'smart'.

As for the reason of the award Red Dot said, "Samsung SDS' Virtual Personal Assistant not only creatively applied the user experience in its screen design, it also provided innovative changes of future workspace environment by adopting artificial intelligence".

Powered by artificial intelligence, the Virtual Personal Assistant supports the worker not to miss important tasks by analyzing one's schedule and understanding the sequence and importance.

Also, it reflects functions needed in the global business environment, such as real-time translation and auto saving minutes.

HK Park, COO and Executive Vice President of Samsung SDS, said, "Thanks to the award, Samsung SDS' design capability has been objectively recognized. Samsung SDS will provide customer service with the highest level of customer experience applied".

来源

Samsung SDS Communication Team