Samsung Group
Recruitment innovation through online-based non-face-to-face testing in the era of untact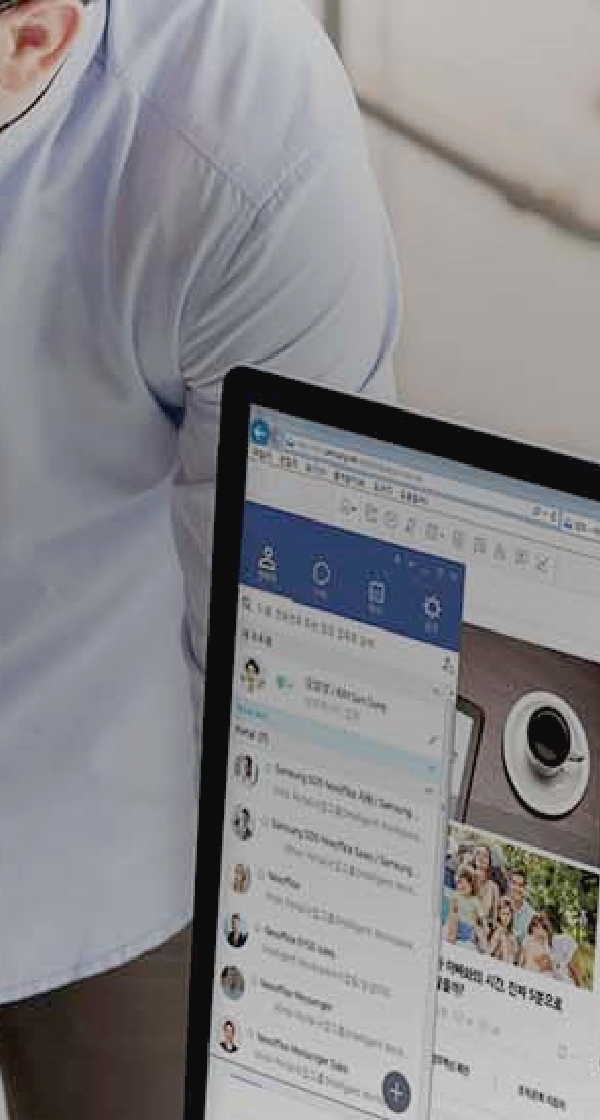 "In the era of untact derived from COVID-19, Samsung conducted a new online hiring test in large scale, which is for the first time as a Korean company. The system was stable and the test was successfully conducted. (E-daily, May 31, 2020)"
Global Samsung Aptitude Test, Samsung Group
Application Details
To prevent COVID-19, the Global Samsung Aptitude Test (GSAT) was conducted based on online/untact manner while maintaining the required security level and preventing any unjust actions
- Supervisor: Each supervisor can check the video that show multiple test takers real time.
- Test taker: By using mobile, test taker can send the video that he/she is in real time.
Application Benefits
- Reduce cost for resources and time compared to the offline test (* Possible to prevent any unjust behavior through AI video analysis)
- Prevent risks of COVID-19 and improve efficiency such as convenience for test taker
(* Possible to have 1:1 conversation with supervisor while other test takers can't listen)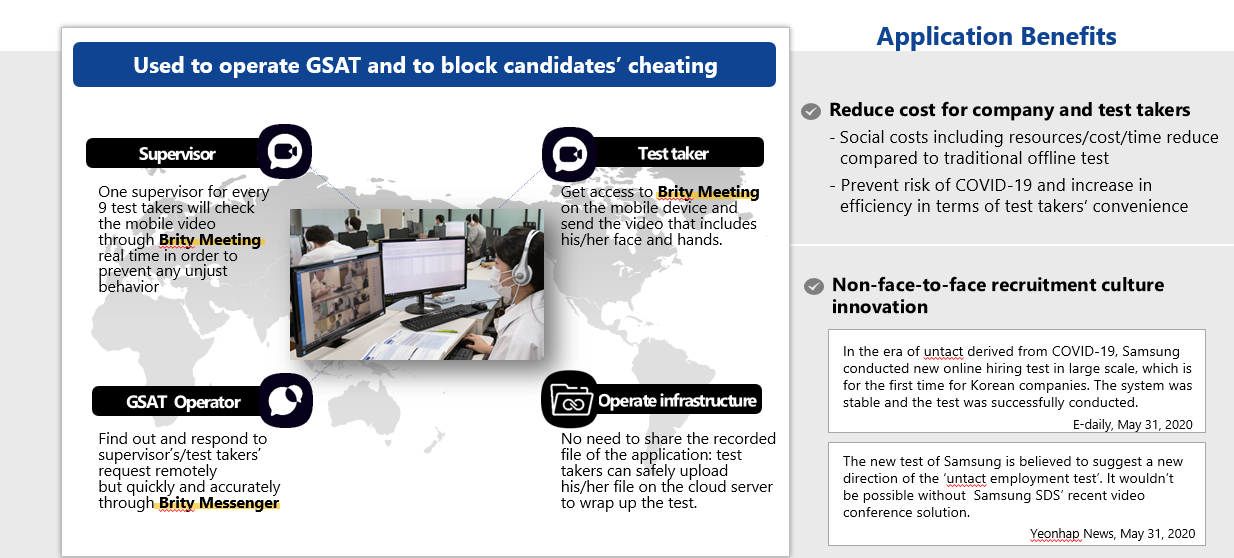 Recruitment innovation through online-based non-face-to-face testing in the era of untact