Partnership
[Press Release] Samsung SDS, collaborates with SAP in B2B solution business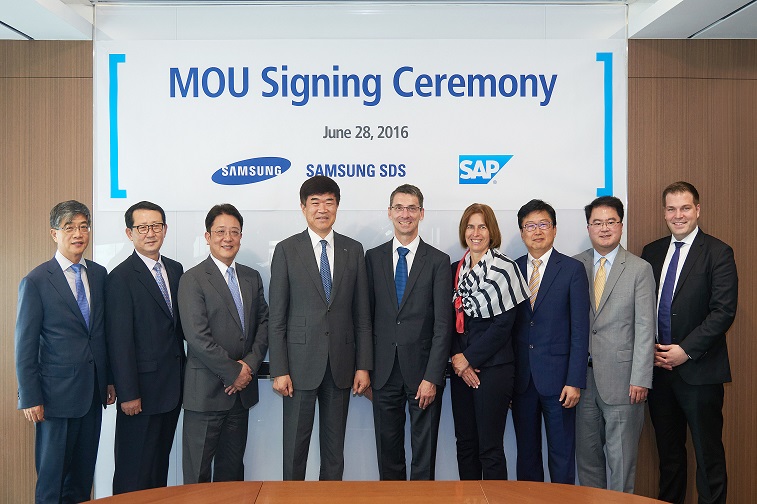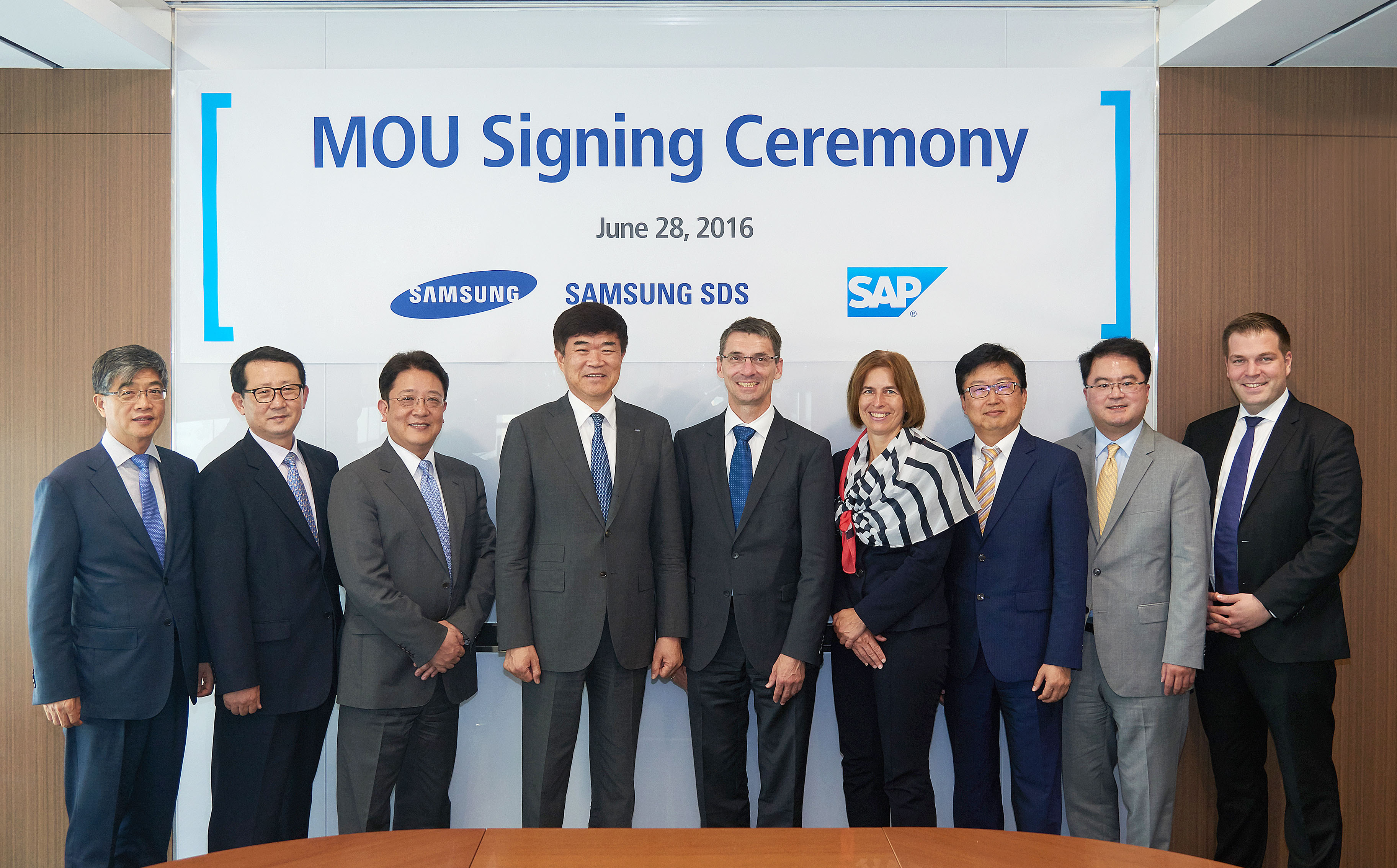 Signing MOU between Samsung SDS and SAP.
Seoul – June 28th, 2016 – Samsung SDS and SAP signed a MoU for 'Collaboration on Enterprise Cloud Business.'

Samsung SDS and SAP plans to provide enterprise cloud system based SAP solutions to corporate customers in Korea and Asia-Pacific.

Clients will be able to receive reliable support on cloud-based services for their core business systems such as finance, sale, purchase etc. with small investment.

"We are proud to announce our partnership with Samsung SDS in enterprise cloud, one of SAP's core services," said Bernd Leukert, member of the Executive Board, Products & Innovations, SAP. "Through diverse solutions designed for various lines of business, we will further support our customers and partners in establishing solid foundation for cloud environment."

"This will be the opportunity to expand the enterprise cloud business market of the cooperation with SAP in the Korea and Asia-Pacific" said Chung Yoo-sung, President and CEO of Samsung SDS.

Samsung SDS has worked with SAP while operating enterprise ERP system within and without the Samsung Group. Both companies plan to expand their collaboration scope by providing IT services optimized for cloud-based enterprises.

About Samsung SDS
Samsung SDS is a global IT service company that led Korea's IT industry for over 30 years since its establishment in 1985. We have paved the way for the growth and development of clients through innovation utilizing information technology in data processing operations, system integration, IT services and current ICT services. Samsung SDS is also the engine to Samsung group's growth into a global enterprise as the sole ICT services and solutions provider, conducting major projects including system operation, consulting, system integration, IT outsourcing and ICT infrastructure for all Samsung Group affiliates.

About SAP
As market leader in enterprise application software, SAP (NYSE: SAP) helps companies of all sizes and industries run better. From back office to boardroom, warehouse to storefront, desktop to mobile device – SAP empowers people and organizations to work together more efficiently and use business insight more effectively to stay ahead of the competition. SAP applications and services enable approximately 310,000 business and public sector customers to operate profitably, adapt continuously, and grow sustainably.
来源

Samsung SDS