Smart Logistics
Samsung SDS's logistics business sets out to expand its presence in the ASEAN market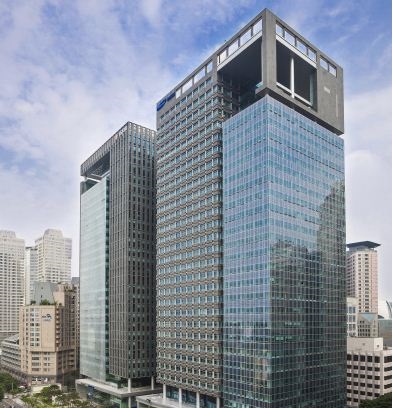 Samsung SDS building
- Agrees to set up a joint venture with Acutech, Thailand's largest customs clearance company
- Plans to expand global logistics business through partnerships with leading logistics companies
- Joint venture with Acutech is expected to help expand its business as well as strengthen local logistics capabilities

Samsung SDS announced today that it is expanding its logistics business in the ASEAN market through establishing a joint venture with Acutech, Thailand's No.1 customs clearance service provider. Thailand has recently been highlighted as a logistics hub for the soaring ASEAN market.

Established in 1987, Acutech has major clients in electronics, auto parts, and food processing.

Through this JV, Samsung SDS can leverage Acutech's client base to promote Cello, its integrated logistics solution for international delivery, inland transportation, warehousing, and customs clearance in the region. Moreover, by acquiring local logics capabilities, Samsung SDS will be able to better respond to logistics demands in Thailand and attract new clients thereby strengthening overseas sales. Thailand's location as a gateway to the entire ASEAN region was the key driver behind Samsung SDS's decision to establish a joint venture there. Within Thailand opportunities also exist. As the Thai economy rapidly modernizes, top export items such as auto and electronics parts provide a substantial opportunity for logistics sales increase.

Thai investment laws limit foreign ownership to 50%, so Samsung SDS looked for a top class partner to expand its logistics business in Thailand.
Kim Hyung-Tae, Vice President of Samsung SDS's SL business unit, said that, "Acutech handles the largest volume of logistics in Thailand and among other South East Asian countries. We have high expectations for the synergy effect we can bring from JV with Acutech."

Samsung SDS is also actively discussing establishing JV with Vietnamese and Chinese companies and pursuing overseas markets for continued growth of its logistics business.
来源

Samsung SDS