Security
Samsung SDS develops wearable security solution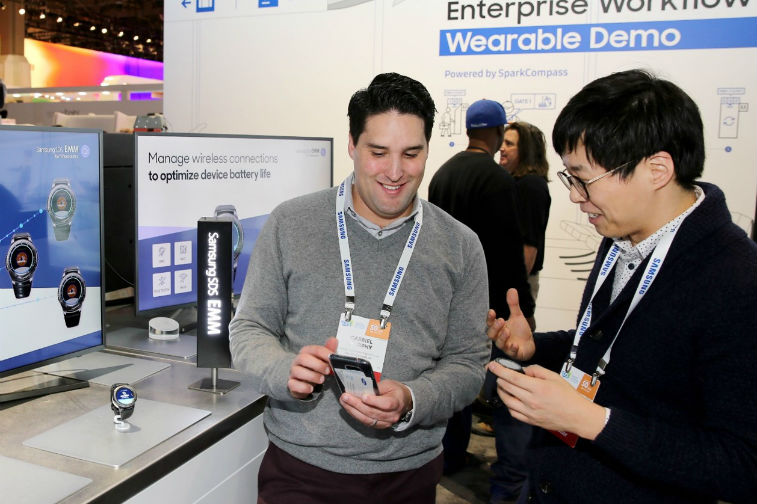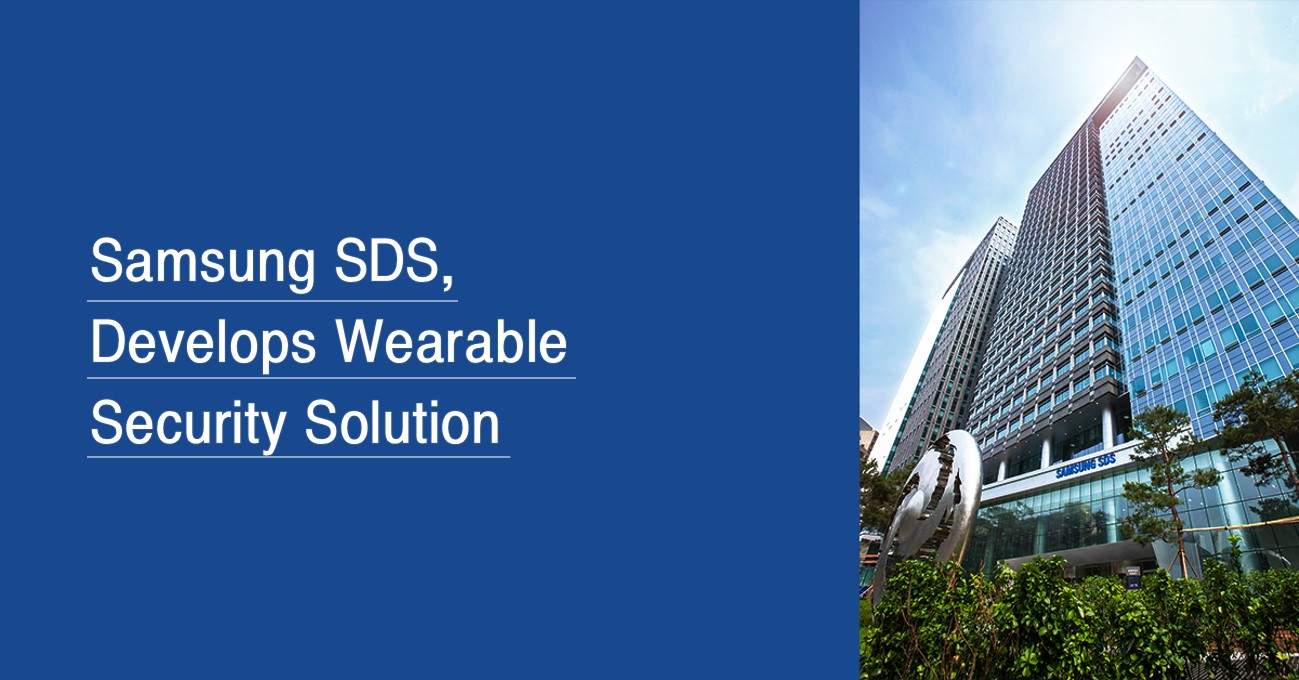 + World debut of SDS's integrated mobile security solution for Tizen-based smartwatches at CES 2017
+ Capable of remote control of wearable mobile devices for business use, apps, and data
Samsung SDS debuted its EMM solution (Enterprise Mobility Management; integrated mobile security solution) that supports Tizen-based smartwatches.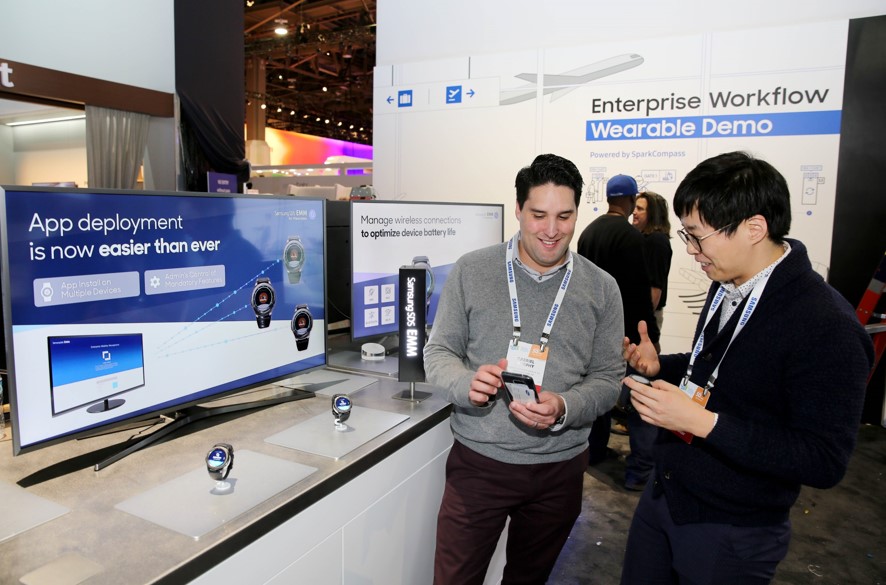 Samsung SDS announced that it would hold a world premiere for its EMM solution for Tizen-based wearable devices (hereinafter called "wearable EMM"), which can be used on wearable devices independently without smartphones, at CES 2017, a global electronics tradeshow held in Las Vegas, U.S., from January 5th through 8th.
Despite a recent increase in the distribution of wearable devices including smartwatches, companies are reluctant to adopt them in their workplaces because of the issues related to security of stored corporate data and the inconvenience of managing enterprise apps. Samsung SDS announced that, through its "wearable EMM," it could significantly reduce such problems.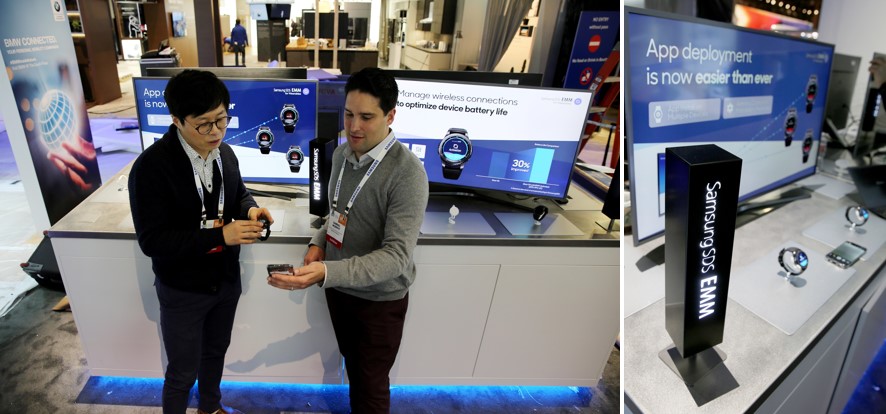 Samsung SDS's "wearable EMM" is a solution independently applicable to wearable devices, instead of using smartphones as existing EMM products do. Users such as ground staff at airports, flight attendants, and employees at theme parks can use both hands freely while they are dispersed across various locations to increase productivity at work. All they have to do is install the "wearable EMM" on Samsung Gear S3 without connecting it to their smartphones.
Once the app is installed, the administrator can control the wearable devices remotely. Thus, the manager can conveniently manage the installation and deletion of enterprise apps along with running lock screen or reset features when devices are lost, allowing safe protection of corporate data.
Furthermore, being able to remotely control GPS and NFC (near field communication) features, this solution has functions of efficiently controlling the battery usage of wearable devices.
Wonpyo Hong (President), leader of Samsung SDS's solutions business unit, said that the company has "secured a key solution to manage enterprise wearable devices using its technology and expertise already tested in the mobile EMM market," adding that he "expects to provide a differentiated solution and service for global customers that meets the demands of the IoT era."
Samsung SDS's EMM solution is an enterprise solution that provides mobile devices, apps, remote data control, and mobile security using such features.
来源

Samsung SDS