Partnership
Samsung SDS to Team Up With Credorax to Target European Market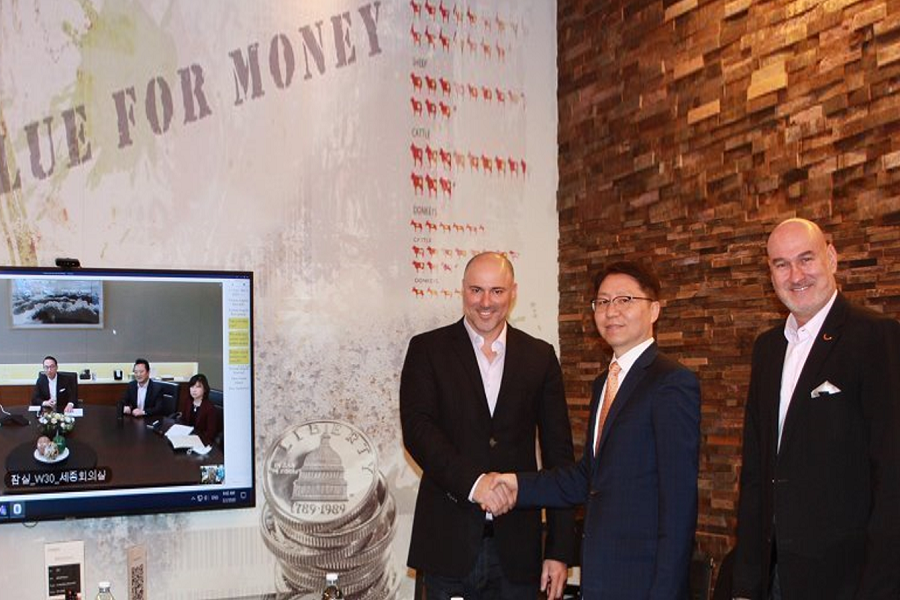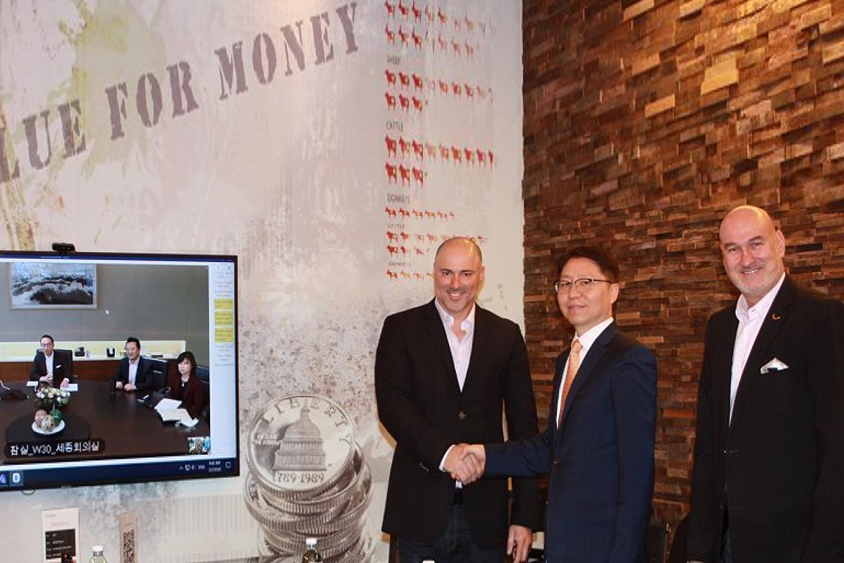 MOU Signing Ceremony took place through a video conference at Credorax HQ in Herzliya, Israel. From left: Dr. WP Hong (President and CEO of Samsung SDS), Seam Im (EVP of Samsung SDS), Jeanie Hong (SVP of Samsung SDS), Moshe Selfin (CTO & COO of Credorax), Jongcheel Im (President of SDSE), Igal Rotem (CEO of Credorax)
+ To collaborate with Credorax, a global company, on blockchain and Robotic Process Automation (RPA) based account reconciliation platform business

+ To penetrate European market with Samsung SDS's Nexledger Universal, an enterprise blockchain platform, and Brity Works, AI-based RPA solution


Samsung SDS join hands with Israeli company to penetrate European market.

Samsung SDS signed a memorandum of understanding (MoU) on March 3, with Credorax to collaborate on blockchain and RPA based account reconciliation platform business.

Credorax, based in Herzliya, Israel and Valetta, Malta, is an acquiring bank and smart payment provider of solutions and services for processing transactions including cross-border payments processing for eCommerce and omni-channel merchants. The company provides its services in more than 30 European countries and in United States, Japan and China as well.

Credorax plans to reinforce security, transaction processing speed, and reliability of its account reconciliation platform by applying Samsung SDS's enterprise blockchain platform, Nexledger Universal.

Nexledger Universal provides standardized APIs that can be applied to Nexledger Consensus Algorithm (NCA), an in-house developed technology, and other blockchain technologies including Hyperledger Fabric and Ethereum, and can be easily applied and extended on cloud environment.

Samsung SDS will apply its AI-based RPA solution, Brity Works, to Credorax's account reconciliation platform, accounting system, and business processes to automate tasks and enhance efficiency.

Brity Works is deployed in more than 30 companies including Samsung Electronics, Samsung Securities, Suhyup Bank, and ETLAND to automate various tasks like material status analysis, customer service, and sales management.

Through this partnership, both companies will jointly seek business opportunities in the European market targeting e-commerce, banking, and fintech customers.

Igal Rotem, CEO of Credorax, said, "We expect to solve key challenges with B2B payments, back-office operations, and accounting by integrating Samsung SDS's mature blockchain platform and RPA solutions with our settlement and reconciliation solution."

Dr. WP Hong, President and CEO of Samsung SDS, said, "We will expand digital transformation business for our global corporate customers by actively targeting European market together with Credorax, which is an expertise in account reconciliation and payment."




About Credorax
Credorax is a fintech fully-licensed bank and smart payments provider providing cross-border payments processing for eCommerce and omni-channel merchants. Credorax's gateway technology, SourceTM, has been developed in-house to provide a streamlined payments experience so smart and secure, that merchants can reach their full business potential simply by better managing their payments. Credorax merchants can accept more than a hundred cards and local payment methods and get paid in their currency of choice. They also enjoy best-in-class approval rate optimization, advanced anti-fraud protection, business intelligence and a host of other value-added services and products adding up to a payments experience unlike any other. To learn more, visit http://www.credorax.com.