Security
Samsung SDS Shares Latest Cyber Security Trends and Countermeasures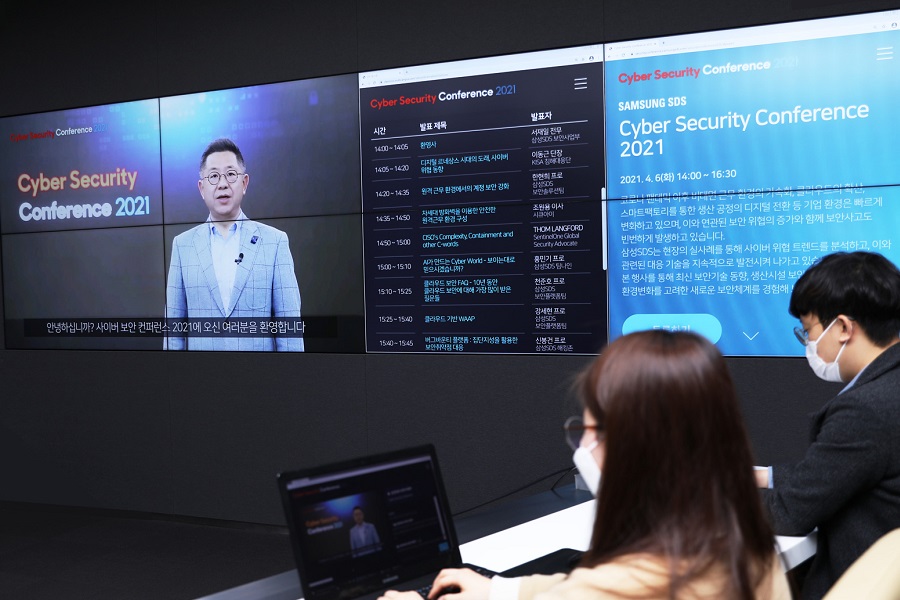 + Over 3,000 people, from security industry officials to corporate security personnel, attended the online conference
+ Shared the latest cyber security trends and countermeasures in a rapidly changing work environment accelerated by increased remote work and cloud transition

Samsung SDS held its 'Cyber Security Conference 2021' online on April 6 to share the latest cyber security trends and countermeasures in a rapidly changing work environment due to increased remote work and accelerated cloud transition caused by the pandemic. Over 3,000 people including security industry officials and corporate security personnel attended the online conference.

The experts of Samsung SDS highlighted three cyber security trends: remote work, cloud security, and operational technology (OT).

In the session on security for remote work, the importance of discovering and remediating vulnerabilities in remote work environment was emphasized. Various security solutions such as integrated identity and access management (SingleID), endpoint detection and response (EDR), and next-generation firewall were introduced as a countermeasure.

In the cloud security session, the attendees showed great attention to the answers provided by Samsung SDS for the Top 5 most frequently asked questions from customers using cloud services such as cloud security policies and the essential cloud security package solutions.

In the OT security session, Samsung SDS's integrated OT security service that includes security consulting and monitoring was introduced. The security experts particularly stressed the need for real-time security solution that can detect and block cyber threats on various industrial devices like IoT sensors and robots.

Meanwhile, the sessions prepared by Samsung SDS's internal corporate ventures, Team9 and Hacking Zone received a lot of attention with their deepfake detection solution and bug bounty platform.