Kukdo Chemical
Trustworthy partner to digital transformation, Brity Works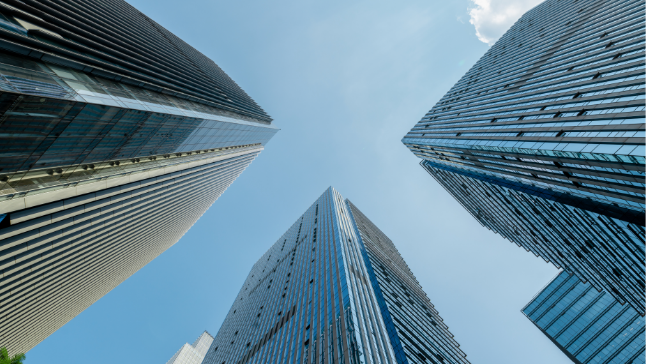 ""By using Brity Messenger and the mobile app, active global networking and system accessibility have improved, and the time required for approval work has been reduced by applying the integrated approval process.""
Kukdo Chemical
Challenge
Kukdo Chemical is has been working for produces chemical materials such as epoxy and high-functioning polyurethane.

Established in 1972, Kukdo Chemical is the world's No. 1 company in the field of epoxy, a thermosetting resin used for adhesives, paints, and electronic circuit boards.

Kukdo Chemical is currently pursuing a broad and powerful digital transformation, including consulting for digital transformation, company-wide business management, innovation in production and manufacturing, and introduction of groupware.

Previous groupware had the inconvenience of having to process mail and payment in different systems. Also, there was no mobile support, so employees were constantly asking for inconvenience and improvement.

For the above reasons, it is necessary to introduce groupware that enables integration of collaboration functions and mobile work, and that can be seamlessly linked with newly built business systems(ERP, MES).

Solution
By introducing AWS Cloud-based BrityWorks(Mail, Messenger) as a company-wide standard collaboration tool, collaboration among employees has become more effective.

Brity Works provides various functions for collaboration such as mail, payment, posting, scheduling, and messenger in an integrated form. If you use the integrated function, the inconvenience caused by the distribution of mail and payment systems will be solved.

Brity Works not only provides seamless connection between functions, but also security features such as encrypted storage of all data, virus detection of incoming emails, and spam filters made it possible to collaborate more safely.

Finally, by providing linkage with business systems such as ERP and MES based on various Open APIs, it is now possible to check key information more quickly and easily.
AWS Cloud
Region(ap-northeast-2)

vpc (→ Peering connection → Internet gateway)

Public subnet

NAT gateway
Bastion
Instance ← ELB → Instance

Private subnet

Instance ← ELB → Instance
Maria DB master
Maria DB alternate
Maria DB master → Maria DB slave

Availability Zone A

Public subnet : NAT gateway, Bastion, Instance
Private Subnet : Instance, MariaDB master

Availability Zone C

Public subnet : Instance
Private Subnet : Instance, MariaDB alternate, MariaDB slave
User → Amazon Cloud Front
AWS WAF
AWS Shield Advanced
Amazon S3
AWS Cloud Trail
Amazon Cloud Watch
AWS IAM
Amazon FSx for NetApp ONTAP
AWS Cloud Solutions [Cloud Computing + Storage] Amazon S3 Amazon FSx for NetApp ONTAP Elastic Load Balancing [Cloud Security] AWS IAM AWS WAF AWS Shield Advanced [Cloud Management] Amazon CloudWatch AWS CloudTrail [Cloud Network] Amazon VPC Amazon CloudFront AWS Transit Gateway
Benefits
Increase Business processing speed and efficiency
All-in-one business portal securely provides the essential tools

Enterprise Data Protection
Securing safety with enterprise security level

Ensure Integrate Collaboration with Work Systems
Connection and extension between systems is possible based on API, and one-view is possible