It likely comes as no surprise to read that traditional media is losing ground. Heavily influenced by digital's big data transparency and accountability, advertisers are shifting more and more ad dollars to media vehicles that can deliver greater metrics and a stronger ROI. As a result, traditional TV, radio, and print are feeling the pinch, while out-of-home (OOH) advertising and digital signage are growing at a remarkable rate. As a matter of fact, according to the latest report from OAAA, OOH has grown 3.1 % in 2016 compared to the previous year, accounting for $7.6 billion. Driving the growth is digital out of home; triggered by data-driven technology that makes the medium contextually relevant, creatively impactful, connected and convergent with other media sources in the eco-system.
Why?
Advertisers Need to Look at DOOH Advertising Differently
Media buyers need to think of DOOH like mobile, digital and TV - buying impressions vs. number of panels, buying targeted advertising based on context, content and rating points vs. panels based on outdated and less relevant traffic counts.
Equating DOOH to TV is unfortunate, as it hides the many unique advantages of DOOH, including impact, dynamic content, unlimited creative executions, higher ad recall, retention, purchase intent, and actual sales lift numbers that are higher than any other media.
Poor Reporting Costs the DOOH Industry More than Money
Advertisers and media buyers want validation that their ads have actually played on screens when and where they are supposed to.
The advertising industry has long relied on "Proof-of-Play"—an auditing process originating from the TV business that shows advertisers their ads played when they were supposed to on a digital display. Unfortunately, the hard truth is that current "Proof-of-Play" reports show what is scheduled to display based on the Content Management System or media player playback logs, not whether the physical ad actually played on a digital display.
With pieces of hardware going down all the time, proof-of-play reports are often inaccurate, which lead to misleading ad play counts, impressions, and wrong conclusions in the post-campaign analysis. The outcome for DOOH Media vendors is to give away space as credit for the lost impressions.
While the monetary costs can be significant, the lack of accurate reporting is not helping the industry achieve the level of credibility it deserves and needs if it wants to be a bigger player in the digital media space.
New Proof-of-Play Solutions Bring Real-time Accountability
OOH Media vendors have resorted to installing extended arm web cameras on their expressway billboards to track display content in real-time and use screen shots as part of their proof of performance reporting. While this approach does help OOH Media vendors identify when their displays go down, it adds extra cost and effort because this is a manual process.
Our Samsung SDS Proof-of-Play solution delivers accurate, reliable and real-time proof-of-play reports. This is a turnkey solution that enables digital sign operators to monitor their entire digital network 24x7, giving them confidence the correct content is being shown at the right place, at the right time, on the right device.
With advertisers and media buyers shifting more dollars away from traditional media in favor of digital advertising, this is a pivotal moment for the DOOH industry. Not to mention the upcoming movement towards programmatic buying. Achieving credibility and accountability are the most important factors OOH Media vendors must address if they are to see more advertising dollars come their way. With new Proof-of-Play solutions, OOH Media vendors can capture meaningful information and generate reliable reports, helping achieve greater credibility among advertisers. In turn, better measurement helps justify higher rates and opens advertisers' eyes to the greater opportunities DOOH offers.
For more information on Samsung SDS' Proof of Play solution email us at bd.sdsa@samsung.com today.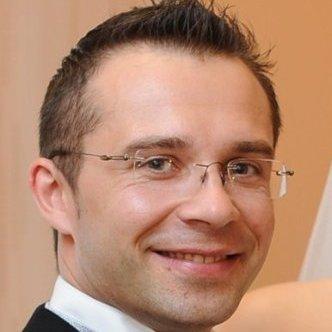 Director, Romulus Stoian
IT Technology
Samsung SDS America
Romulus is a seasoned advertising and marketing executive with nearly two decades of experience in domestic and international business strategy and execution, development, strategic partnerships and smart analytics for audience measurement, mobile and digital media innovation in OOH advertising. At Samsung SDS, Romulus leads DOOH Marketing Solutions and is responsible for product management, market positioning and strategy for digital out of home advertising in the US and Canada.