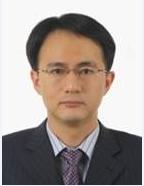 Senior Consultant, Sehyoung Kim
Kim Sehyoung (sehyoung.kim@samsung.com) is currently a principal consultant for Samsung SDS Financial Consulting Team.
He has successfully carried out various consulting projects such as process improvement, system implementation strategy, and application of new technologies for customers in financial business.
Based on his experience and understanding of the financial industry, he is now discovering innovative models that use digital technologies—Blockchains, analytics and so on—and is actualizing their applications.