Recently I had the opportunity to attend the Modern Day Marine expo in Quantico, Virginia. While I was there, I saw someone using a tablet to simulate a minesweeper exercise for new recruits. Seeing this exercise was exciting because it demonstrated the impact commercial technologies can have for military operations. These technologies supply the military with the ability to quickly deploy solutions to train and protect war fighters, while securing mission-critical data.
The key message at Modern Day Marine in Quantico, Virginia was "change is coming." While no one can predict exactly what the future will hold, we do know most of this change will be predicated on the introduction of new technologies. Based on what I saw on the ground at the expo, here are three trends that will impact modern warfare in the coming years:
Trend 1: Virtual Reality in Basic Training
Virtual reality can replace current training modules that are often decades old. For example, a recruit who enlists for basic training receives a smartphone and a VR headset rather than a printed manual. The headset simulates an interactive experience that guides recruits through everything from proper military attire to complex activities like weapon maintenance. The immersive VR experience helps recruits get ready for active duty.
Trend 2: Wearables and Next Generation Connected Devices
Wearables enable secure mission-critical mobile communication in a tactical environment. These types of communications can be through chat, voice and situational awareness applications. I also expect new connected devices to be introduced as new network technologies, such as small cell LTE networks, are deployed in operational settings. These connected devices will be used for sensors to track, monitor, and manage in-theater operations.
Trend 3: Commercial App Integration
One challenge facing the military is implementing mobile solutions quickly enough to make an impact. Building a custom app from scratch is expensive. By the time it is complete, the technology is often obsolete.
I see the military adopting commercial solutions from Samsung and other providers more frequently in the future. Unlike custom-built "one off" solutions, commercial solutions enable the military to customize and adopt mobile solutions applications faster. The adoption of these solutions can increase the speed of military processes and reduce operational costs for a broad scope of activities from file sharing to mission control.
Modern warfare will be more connected and more sophisticated. Technology will enhance every aspect of a soldier's duty, from training to combat. Although deploying new technologies in the heavily regulated government and military industries can be difficult, we need to continue to strive toward new solutions.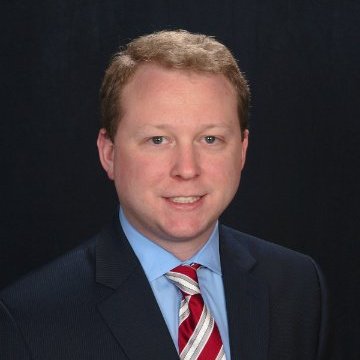 Nick Stablein
Nick Stablein is a Business Development Manager at Samsung SDS America with expertise in US Government mobile security technology and solutions.