"Securing a Cashless India"

India is a unique country, with more than 500 million mobile internet users, and that number is growing every month. In the developed world, people first starting accessing digital content & services through PCs and then the shift to Mobile devices. In India however, for the majority, their first connection with digital content & services is through a mobile platform. As per a report from Comscore, 87% of total digital time spent in India is through a mobile platform. Within this mobile digital time, 88% of it is spent on apps rather than mobile web browsers. For enterprises, mobile apps are the preferred route to provide digital services to their customers in India. These apps are led by social networking & media, banking, and shopping categories.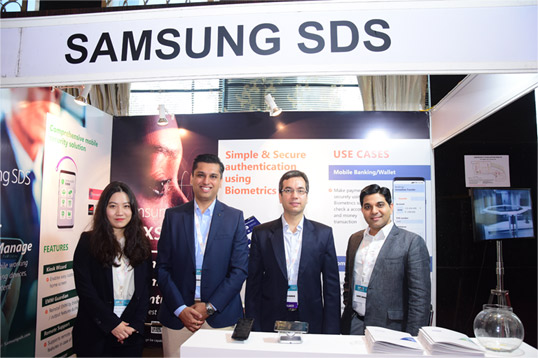 The majority of Indian banks provide mobile banking applications. Major Banks have more than 10 million customers using their applications. Digital Banking is a priority for every bank in India as they are expanding now more towards rural areas for growth. It is cost prohibitive for Banks to continue to open up physical branches. As Banks expand their reach to acquire more customers they must explore innovative models on digital platforms.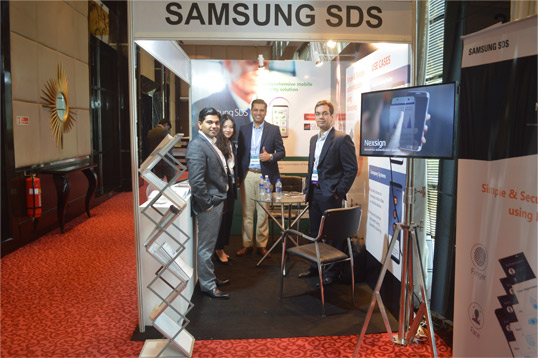 Most mobile banking apps, currently require the user to use a complex pin or password, often a combination of uppercase & lowercase, numbers, and special characters. For a common citizen of India, it is a tough thing first to create pin/password and then to remember it for future use as they have not encountered these before. Some banks have started to offer biometric authentication for mobile banking but it is restricted to Fingerprint and FaceId (for iOS). Most of the 500mn Mobile internet users are using entry-level Android smartphones which do not have fingerprint or iris sensors. Even for millennial who are using the latest devices that have fingerprint sensors. They are looking for a frictionless experience for their access mobile digital services.

For banks to make their digital journey successful, they have a find a simpler authentication mechanism which people can easily adopt. Can there be an easy way for authentication?
Nexsign offers a solution for banks to accelerate their digital journey and get more users on their mobile platform. Nexsign offers a convenient and secure authentication through the use of biometrics: face, voice, fingerprint & iris. Biometrics are more secure as every individual biometric is unique and convenient at the same time as now users do not have to remember any complex pin/password. In India, all banking transactions requires two-step authentication. With Nexsign's multi-factor approach, e.g. face & voice, or fingerprint & face, this can be easily achieved.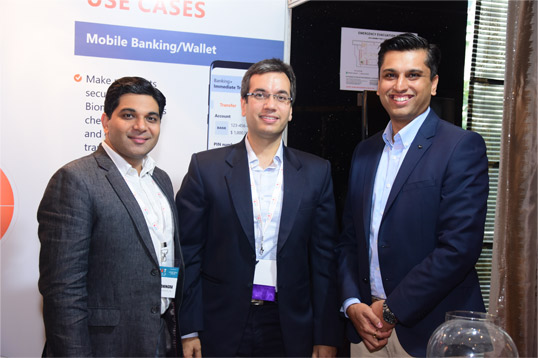 With Nexsign, banks can quickly rollout these services in quick time, as they integrate Nexsign into their existing mobile banking apps. Customers can utilize their existing mobile devices because face and voice authentication can work on any Android smartphone as it needs only a front camera and microphone. Banks can offer biometric access not just for their mobile banking services but also a complete omni-channel experience. Customers can use biometrics to access any digital service, such as internet banking, and ATM transactions.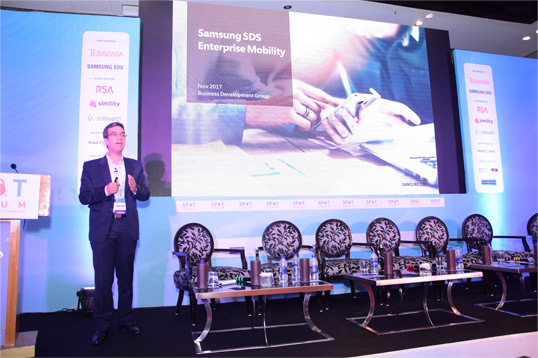 We at SDS India focusing on the banking sector to make Nexsign a successful use-case for accessing digital banking services. We have already reached out to the majority of banks in India and are seeing excitement from them to explore and evaluate our offering. We have also had success through real-world retail banking PoCs, and are now planning to capitalize on this and convert them into complete rollouts.



▶ &nbsp&nbspThe contents are protected by copyrights laws and the copyrights are owned by the creator.
▶ &nbsp&nbspRe-use or reproduction as well as commercial use of the contents without prior consent is strictly prohibited.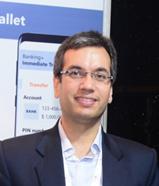 Sameer Bangia Group Leader
Enterprise Mobility
Mobility Part/SDS India
Deputy General Manager
Solution Group Leader at SDS India