Blockchain
[Press Release] Samsung SDS Signed Cooperation Agreement with EY Korea for Blockchain Business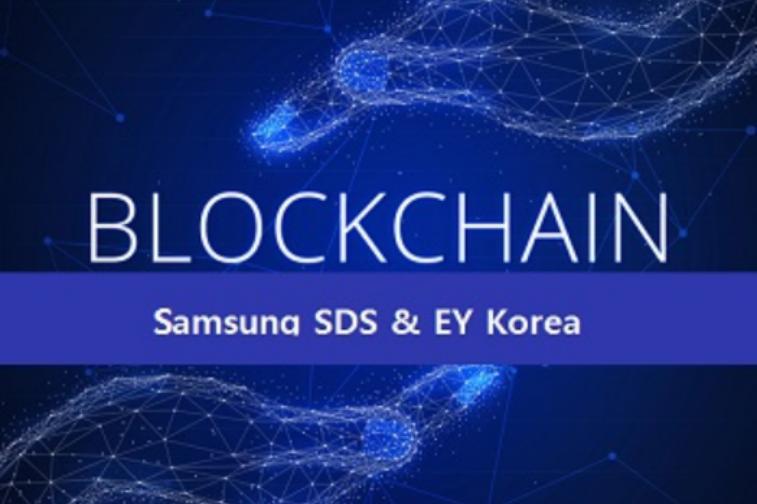 Samsung SDS blockchain platform combined with EY consulting capabilities bringing strength to our business competitiveness
Leading innovation in business transactions by implementing blockchain in manufacturing, logistics, and finance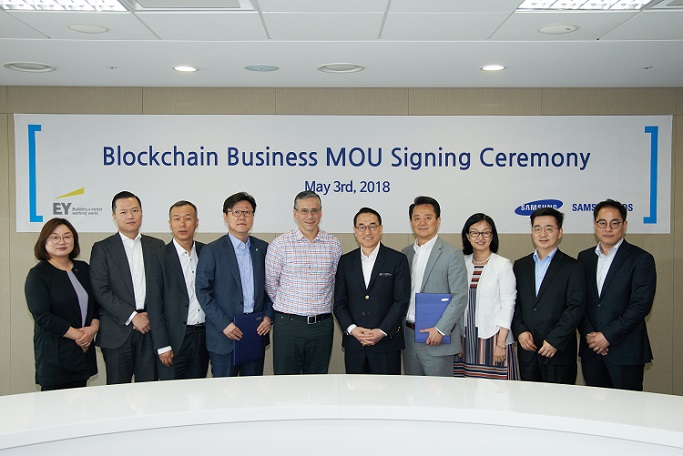 Director of global blockchain business Paul Brody from EY Samsung SDS President & CEO Won-Pyo Hong (center)
Samsung SDS decided to sign a strategic alliance with EY Korea, a global accounting consulting firm, and revolutionized business to business transactions in manufacturing, logistics, and finance by enhancing their blockchain business.
EY is a globally leading firm in the field of blockchain consulting and uses blockchain to improve the Supply Chain Management (SCM) / Enterprise Resource Planning (ERP) system. EY also combines IoT with the Manufacturing Execution System (MES) to further lead in enterprise innovations.
Samsung SDS was able to expand its blockchain business by combining the experience gained from putting together Nexledger, its own enterprise blockchain platform, with manufacturing and public sectors for the first time in Korea, with EY's capabilities as a blockchain consulting firm. With such combination it was possible to expand the blockchain business to the enterprise's core operating system.
Samsung SDS and EY have agreed to explore and collaborate jointly on their blockchain business opportunities and plans to actively exchange their blockchain markets and global technological trends.
By applying blockchain to their intercompany transactions in manufacturing, logistics and finance, the reliability of data exchanged between business partners (partners, suppliers, customers, etc.) will drastically increase which will lead to increase in business efficiency as well as transaction transparency.
Paul Brody from EY, the director of global blockchain business stated that "SDS's manufacturing and logistics system implementation and operational capabilities along with their blockchain platform (Nexledger) combined with EY's blockchain consulting abilities are expected to bring great synergy."
Sean Im, Samsung SDS's leader of Solution Business Division stated that, "The cooperation with EY will enhance Samsung SDS's blockchain business competitiveness and expand its blockchain business globally."