Samsung SDS News
Samsung SDS Wins "Best of the Best" at Red Dot Design Award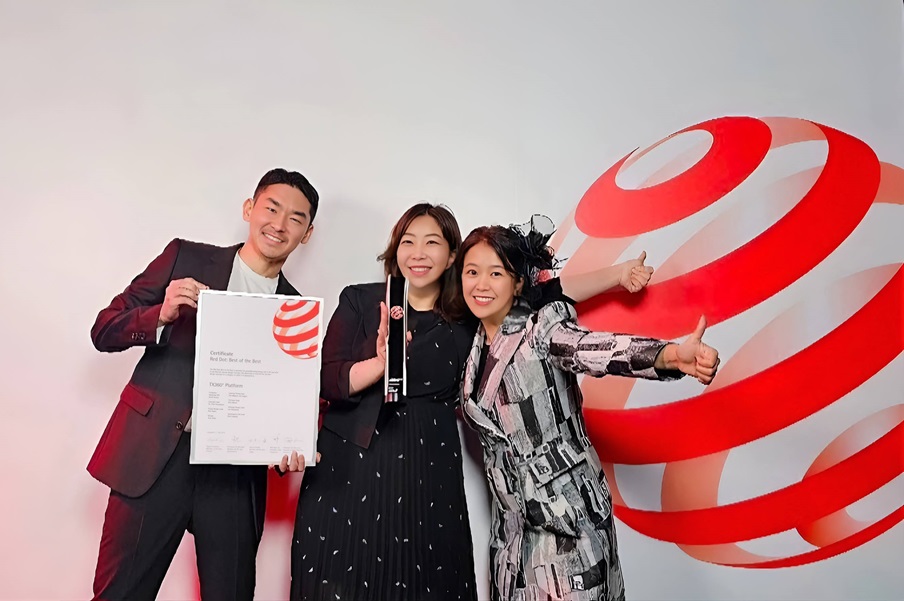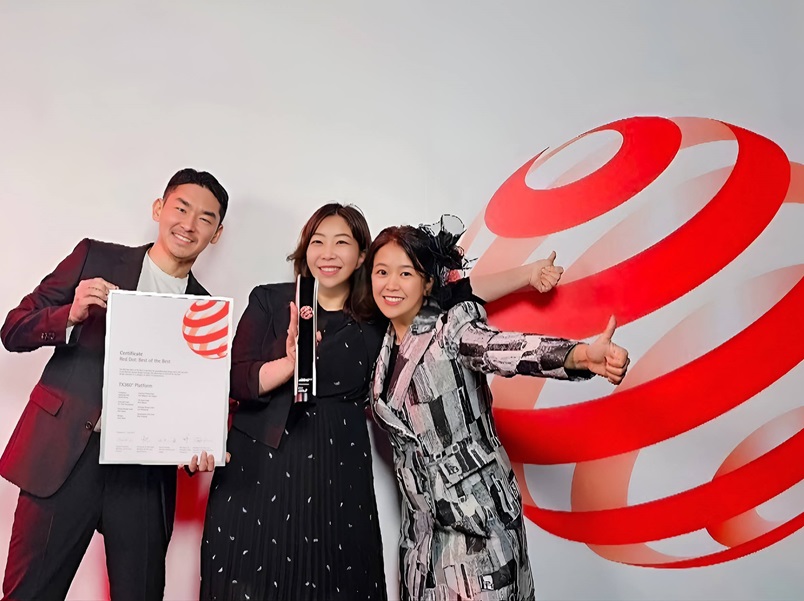 Taking a photo after winning the Red Dot Design Award for Best Design
+ TX360˚ platform winning two awards including the Best of the Best title
+ Presenting a future vision for CX through the application of generative AI technology in integrated CX management services

Samsung SDS gained global recognition for its excellence in customer experience (CX) design by winning the "Best of the Best" award of the highest honor in the Red Dot Design Award.

The Red Dot Design Award is one of the world's top three design awards, along with iF Design Awards and International Design Excellence Awards (IDEA), that presents awards in a total of three categories: product and industrial design, brand and communication design, and design concept.

With its knowledge asset platform "TX360˚" enabling total experience (TX), Samsung SDS was honored with two awards including "Best of the Best" in design concept and "Winner" in brand and communication design, taking two wins at the same time.

TX refers to a strategy of comprehensively managing various experiences that customers have when using a certain product or service, which encompasses not only user experience (UX) and customer experience (CX) but also employee experience (EX), multi-experience (MX), product experience (PX), and service experience (SX).

Samsung SDS utilizes its internal platform TX360˚ to provide customers with the highest level of total experience by leveraging relevant knowledge such as processes, methodologies, and design assets acquired through CX management.

In this year's Red Dot Award, Samsung SDS incorporated generative AI into its existing TX360˚ platform to present a futuristic concept in the design concept category. This concept, adding innovation to digital experience, is about automatically reflecting improvements to designs that are deemed necessary based on the recommendations made by generative AI as well as the experience data accumulated throughout the customer journey*.
* Customer journey: the total sum of the experiences prospective customers will have when they feel a certain desire or need and accordingly search for a product or service that will address it.

With this, even non-experts in CX can solve relevant problems by using the knowledge assets provided by the platform. For instance, website administrators can use the platform to analyze various kinds of inconveniences or issues that customers experience while using the website, and make necessary improvements quickly and easily by applying the recommended solutions and design assets.

"TX360˚ of Samsung SDS presented a future vision for CX by incorporating generative AI into an innovative concept of integrated CX management," stated Red Dot as it explained the reason for awarding the Best of the Best title.

Receiving the award, Jihyun Kim, Vice President and Leader of CX Team at Samsung SDS, said, "We are pleased to be recognized for our capabilities and competitiveness in CX design. We will continue to deliver successful experiences to our customers through TX360˚ that helps us create and manage better experiences for our customers."