Nexplant
Smart factory solution Nexplant① Nexplant MES Equipment Engineering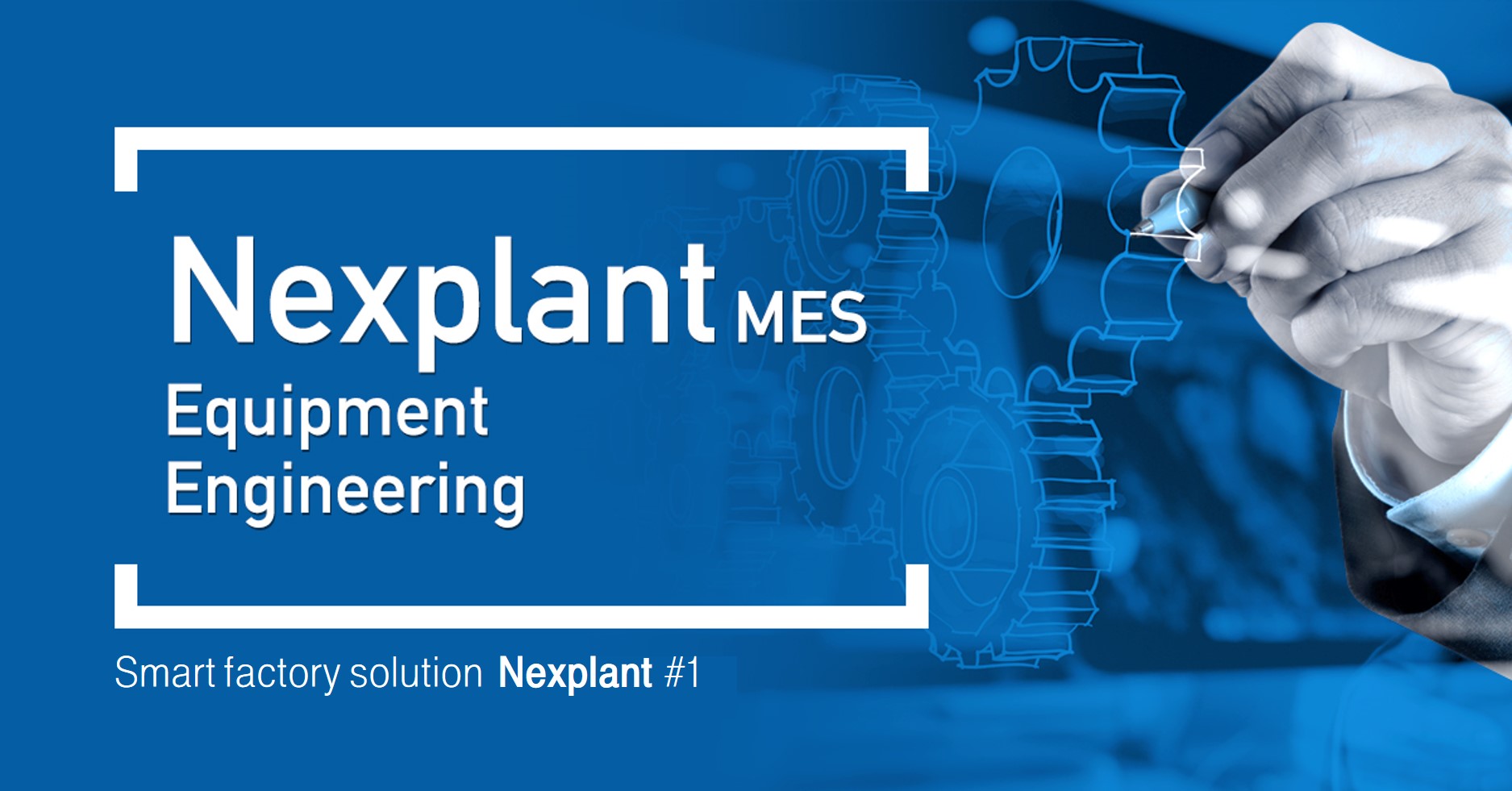 Nexplant MES EES delivers better equipment efficiency and quality through rigorous equipment data analysis.
Nexplant MES Equipment Engineering improves equipment efficiency and product quality through collecting, processing, and analyzing shop floor data.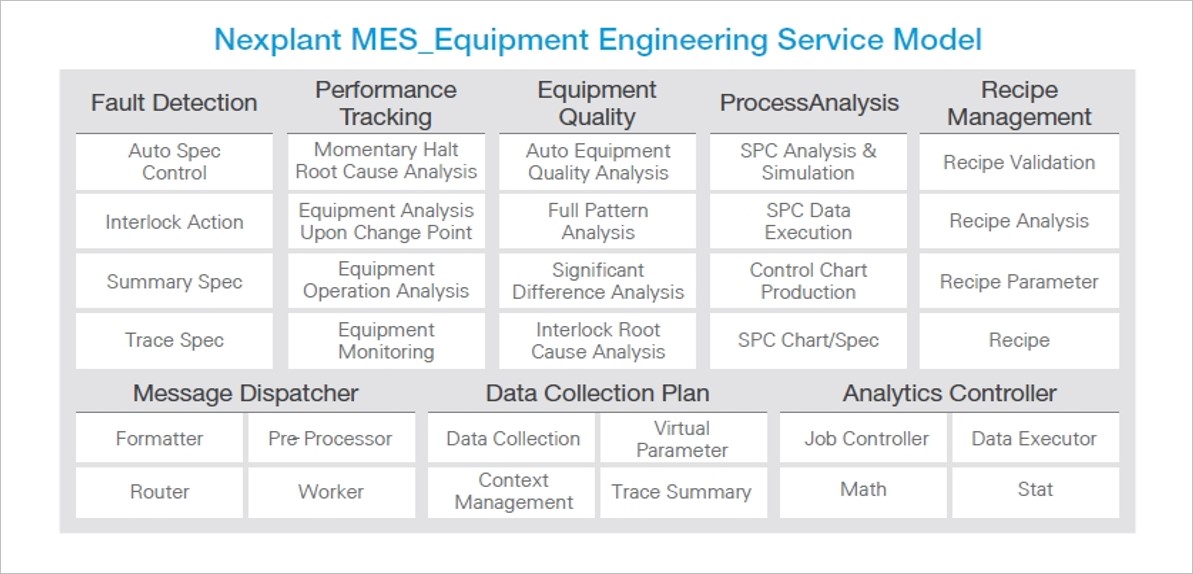 Nexplant MES Equipment Engineering accelerates the velocity of data analysis without the need for high upfront capital costs. Samsung SDS's active-active configuration based on in-memory data grid(IMDG) cuts hardware capital costs by 30%.
Samsung SDS's Equipment Engineering solution triggers real-time alert when readings show abnormalities. It then suggests possible root causes behind such abnormalities and performs analysis to quickly prevent declines in equipment efficiency. All this is done through by automatically calculating the interlock setup values for each sensor and revising them into an optimal specification whenever a change point occurs.
Nexplant MES Equipment Engineering solution consists of;△RMS(Recipe Management System) which manages master data of recipes and controlling equipment, △FDC(Fault Detection and Classification) which detects equipment faults through real-time monitoring,△EPT(Equipment Performance Tracking), that defines equipment state and manages performance indices and △SPC(Statistical Process Control) which controls process quality by using a statistical method.