As the environment for business change on the day to day basis, IT innovation is at the core of a company's competitiveness. In order to further expand Samsung SDS's potential customers and business opportunities, Samsung SDS decided to link its media day and customer invitation events that were previously held separately, and on March 8, on the Pangyo Campus (Korea), Samsung SDS held the Smart Logistics Media Day and the Cello Conference.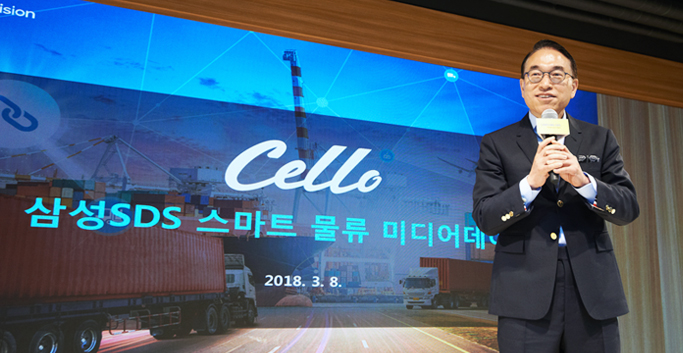 President Hong Won-Pyo leading the welcoming address on this year's first Media Day
Samsung SDS announced plans to expand its innovative smart logistics and e-commerce logistics businesses, based on AI and blockchain technology, in front of 75 media outlets and 80 reporters who attended its Media Day.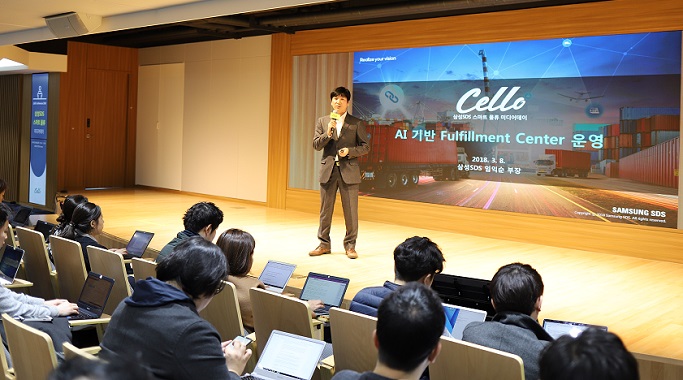 The Strategic Business Team Leader Im Ik-Soon, presenting the AI-based Fulfillment Center operations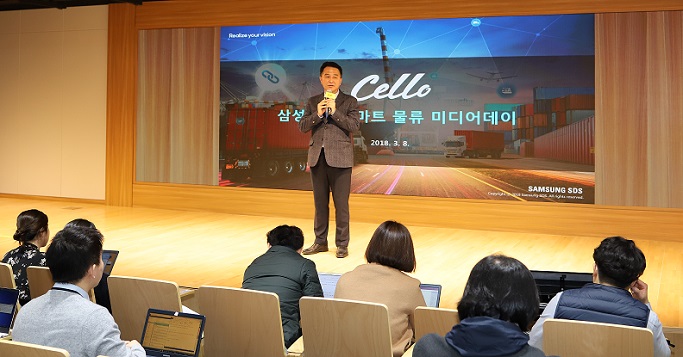 The Leader of Cello Platform Team Jang In-Soo, announcing the distribution history management using blockchain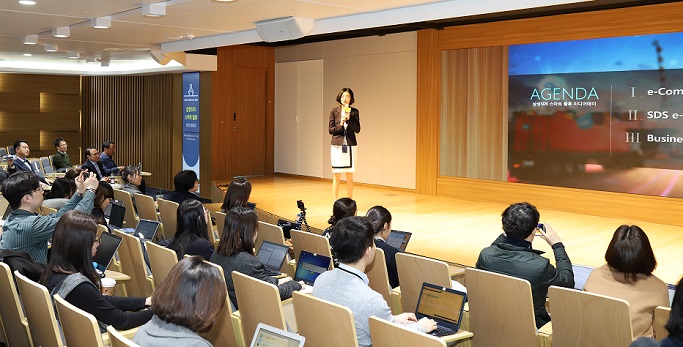 The Leader of External Business Team Kim Diane, announcing the e-commerce business model and cases
Samsung SDS introduced Brightics AI which improves the accuracy of home appliance sales forecasting and applies blockchain technology so that it cannot be modified in the food distribution process, which in turn enhances the consumers trust in the product. Samsung SDS also announced its plan to actively pursue the global e-commerce business as a logistics business.
The reporters who attended the Media Day had the opportunity to experience the QR code demonstration on the 8th floor of the Pangyo Campus(Korea) and showed great interest in the technology used in managing the distribution history using the blockchain technology.
At the 2018 Cello Conference held in the afternoon, more than 600 people from various different industries such as logistics and manufacturing distribution, attended and shared their innovative ideas on innovative smart logistics use cases and up to date trends.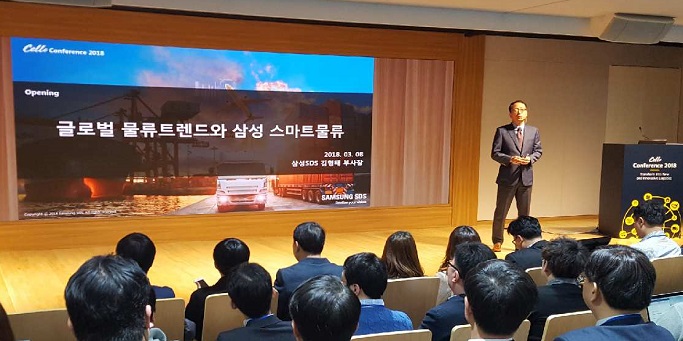 Statements on the logistics market trends and Samsung smart logistics given by the Executive Vice President of the Logistics Business Unit Kim Hyung-Tae for the opening announcements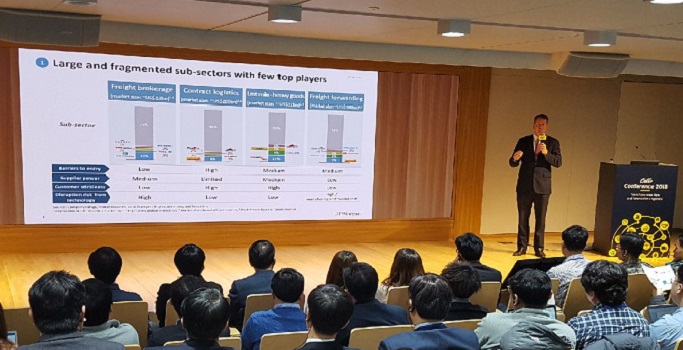 J.P Morgan Kerwin Clayton's keynote presentation on "Key Themes and Opportunities in Logistics Today"
The conference was divided into 11 sessions, including 2 common sessions, having 9 sessions per track under the theme of 'Transform into New and Innovative Logistics'

Smart Logistics, Industry Specific Services Tracks
Show Room Tour & Partner Advertisement Booth
New business models for logistics such as e-Commerce, Last Mile Delivery, and blockchains have been looked over and innovative use cases for smart logistics have been introduced. Samsung SDS has also held an Ask the Experts corner so that the attendees could consult logistics experts, and received great responses.
Additionally, there were various partner advertisement booths, show room tours, and find the hidden QR code events throughout the venue.