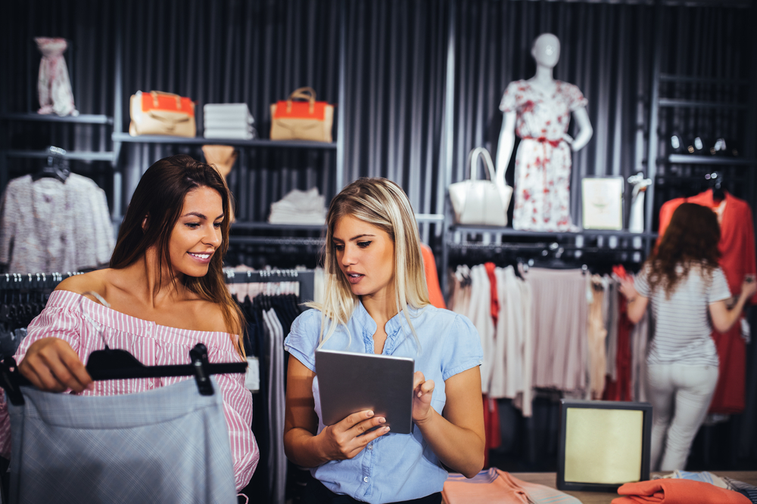 When it comes to providing audiences with an experience worthy of ending in purchases and repeat business, an intuitive mPOS system can be critical for company success. mPOS offers seamless interactions that increase personalization and transparency in transactions, allowing for the reduced friction that leaves users satisfied with the experience.
In fact, technologies that streamline the shopping experience and bridge the gap between brick-and-mortar and online elements are the most likely to increase customer satisfaction, according to the National Retail Foundation. Specifically, more than half of the consumers surveyed by the NRF named mobile payment as one of those highly satisfying technologies.
Long lines and overcrowded stores, for instance, can quickly encourage shoppers to leave before they complete a purchase. An intuitive mPOS system allows associates to handle transactions anywhere in the store, relieving congestion that traditionally builds near cash registers. What's more, sales employees can complete more transactions by capitalizing on the exact moment consumers share comments, ask questions or make decisions. Consumers also have more visibility into what sales associates are doing on mobile devices, rather than acting as a bystander on the opposite side of the counter. People want personalized, engaging experiences, which is why they generally respond positively to this active involvement in their purchases. The focused, personal attention further enhances the quality of the experience.
mPOS can also easily adapt to new payment trends, such as the recent adoption of mobile wallets as an alternative form of payment. Research from eMarketer suggested a continual increase in mobile wallet usage, with an estimated 61.6 million people in the U.S. expected to use the mobile payment option in the upcoming year. As consumers become more comfortable shopping with mobile wallets, they're also adopting other app-based forms of payment, including peer-to-peer and consumer-to-retailer transactions.
Companies will want to iron out the details of supporting alternative payment methods ahead of them becoming entirely mainstream. That way, they can accept more of the payment options customers may want to use.
Market perception and brand image can also impact the user experience - or at the very least influence expectations. For example, car buyers will expect a certain level of luxury at a Mercedes dealership that they may not anticipate experiencing in a Honda showroom, largely due to the images and offerings of the car brands. In that vein, a company that uses old, outdated and heavily used devices isn't the picture of a modern brand, and certainly not one that's aligned toward younger generations. Millennial and Gen Z audiences, for example, have the highest expectations when it comes to technological capabilities. An mPOS system can be a valuable tool for creating the experiences these tech-savvy audiences have come to demand.
At any rate, an exceptional experience requires frequent device and system updates. While this can be costly and time-consuming for companies using legacy backend systems, device as a service (DaaS) makes it easy for companies to keep up with the changes. As opposed to investing in one asset that's always depreciating, DaaS allows companies to implement the latest generations of devices through a simple monthly fee.
This service-based model also offers flexibility, giving companies the ability to adjust based on changing workplace or workforce needs. Similarly, MaaS and DaaS providers can make adjustments in response to rapid technological developments, updated trends and shifting user expectations more manageable - if not automatic - for companies.
Maximizing Efficiencies with Optimization
mPOS can increase productivity where it matters. Instead of wasting time troubleshooting issues, communicating with multiple suppliers or sifting through complex inventory databases, company leaders can focus on core business objectives and higher-priority IT initiatives. This internal optimization then translates to more seamless experiences for the end users.
For instance, customers benefit from speedy, on-the-spot transactions as well as access to more products and services. With optimized inventory control, sales associates can easily scan accurate records of products, search availability across all sister stores and order online on behalf of customers. mPOS devices also make it convenient for associates and customers to view purchase history, search additional options, watch product demos, sign documents and enhance other elements of the shopping process.
mPOS systems further optimize after-hour processes, including inventory management, scheduling and employee training. As such, incorporating mPOS devices allows managers and employees to be as efficient as possible when they're with customers, as well as when they're preparing for business hours.
From a sales perspective, these efficiencies can shorten product life cycles and help companies meet sales goals. However, the level of support offered by the mPOS provider can also directly impact how efficient the system can be for a company. Technical issues and other hiccups can result in costly downtime, which is why companies will want to choose an mPOS system that includes fully managed support for around-the-clock protection.
This vital support is one of the many reasons businesses are moving toward MaaS, as all they need for successful deployment and real-time troubleshooting is included in the singular monthly fee. Plus, in the event that complications or issues occur, companies only have to worry about a single point of contact for support - and can, ultimately, count on one supplier to make the mPOS system successful. This smoother process reduces downtime, allowing associates to get back on the floor with functioning mPOS devices before frustrations and wasted time affect sales and team morale.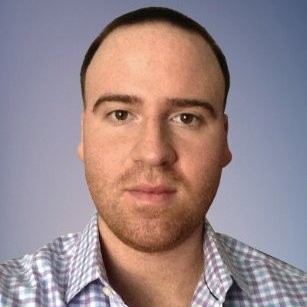 John Bertoli
John Bertoli currently serves as Head of Marketing & Partner Services at Samsung SDS America where he is responsible for brand awareness and driving demand through outbound campaigns and optimizing inbound marketing channels to generate meaningful opportunities for the various business units and solutions, namely retail technology, digital out of home (DOOH), HPC Managed Services, blockchain, and retail analytics software.