Blockchain
Introducing Maritime Blockchain Project to World Customs Officers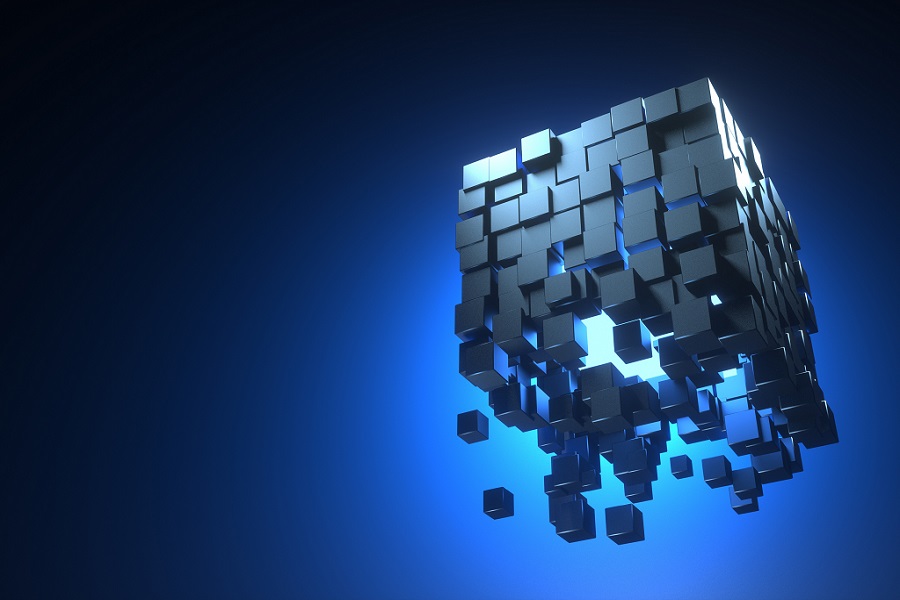 Ələyküm Salam! This is Seungyeob Han, senior consultant of Cello Platform Team of Global HQ.

I have attended 'WCO Information Technology(IT)/ Technology & Innovation(TI) Conference & Exhibition 2019', a three-day conference that took place in Baku, Azerbaijani, from June 12~14. I participated the event as a panelist and I will share brief summary of what I presented and about the event itself.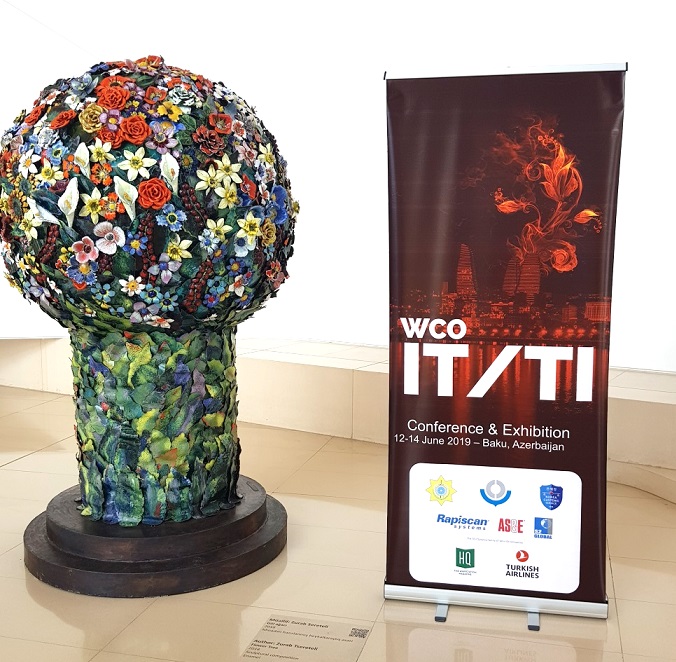 This year's theme for the event was "New technologies for SMART borders – New opportunities for Trade, Travel and Transport". Around 900 delegates, representing the public and private sector, academia and international organizations such as World Customs Organization (WCO), United Nations (UN) and Customs service of the member countries attended to present and discuss about current challenges in customs administration and the implementation of new technologies as a solution.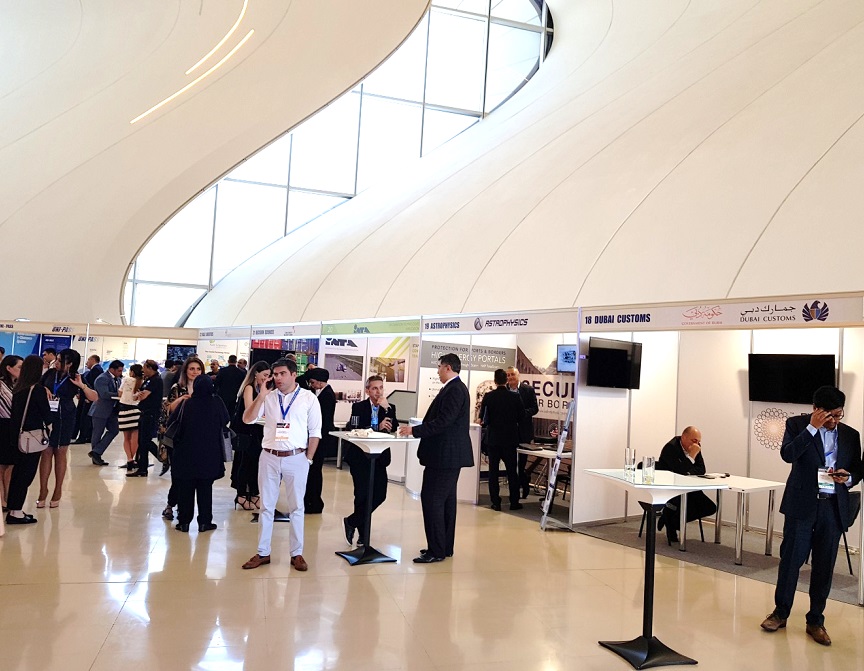 The Prime Minister of the Republic of Azerbaijan, Mr. Novruz Mammadov, opened the conference with warm welcoming. Followed was a keynote speech from Mr. Taeil Kang, Director of General Information and International Affairs Bureau of Korea Customs Service (KCS), and he introduced innovations KCS has conducted so far in customs administrations by implementing new technologies in line with the era of the Fourth Industrial Revolution.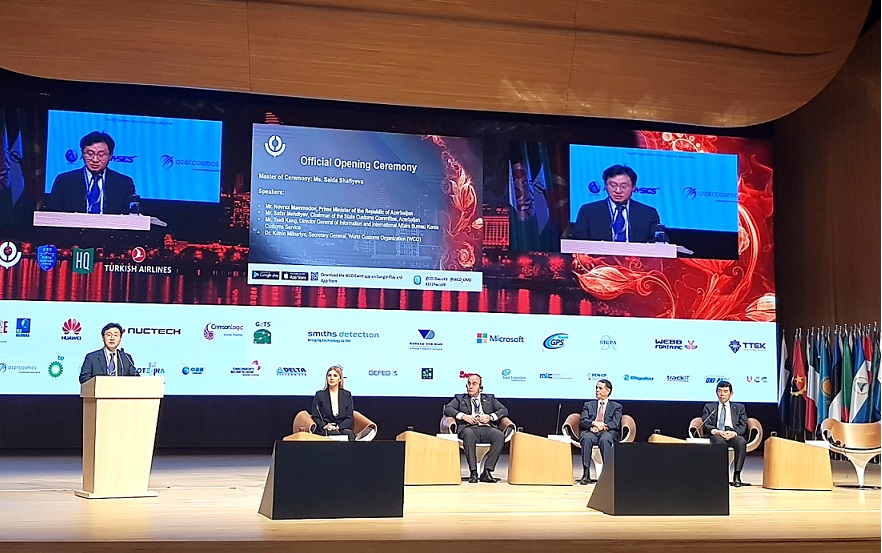 At the presentation & discussion session, 4 panels presented on the topic of 'Paving the way for Blockchain technology – a step-by-step approach'. Mr. Jonathan Page from Canada Border Services Agency (CBSA) explained about possible benefits of blockchain adoption and the pilot project, TradeLens. Mr. Solomon Raj Joseph, Product Director of GeTS/CrimsonLogic introduced and demonstrated Open Trade Blockchain (OTB), a self-developed blockchain platform which enhances the security of trade by registering and authenticating trade-related documents in blockchain network.

Finally, I stood as a panelist to share use cases that Samsung SDS have done so far: Samsung SDS's Blockchain Consortium (2017), the project of blockchain-based export customs declaration service (2018), and pilot project on connecting different blockchain networks (2019), and wrapped up by suggesting the future of logistics blockchain platforms.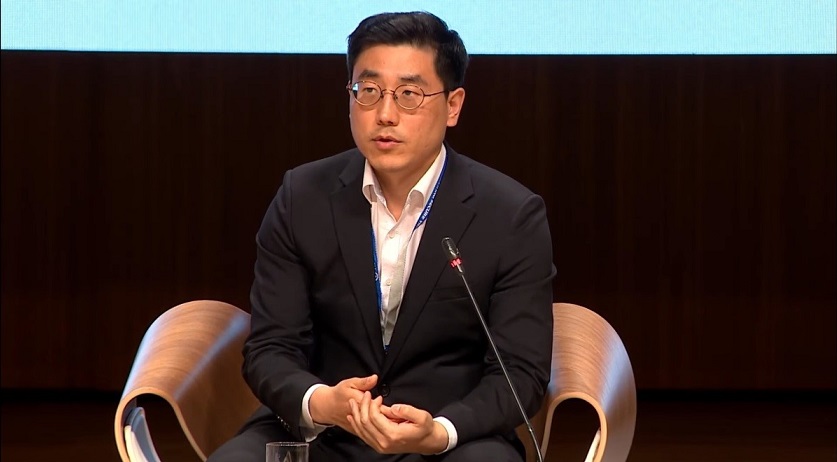 After the presentation, many attendees expressed their interest with questions about anticipated effects of blockchain adoption and process of blockchain platform development. Some even gave positive feedbacks that they were impressed with presentation composed of real application cases.

By participating as a panelist in this year's Conference, I felt proud to externally deliver Samsung SDS's active progression with blockchain technology through pilot projects and platform development. Moreover, it was a great experience where I was able to gain confidence in our company's further growth in blockchain-based external businesses.