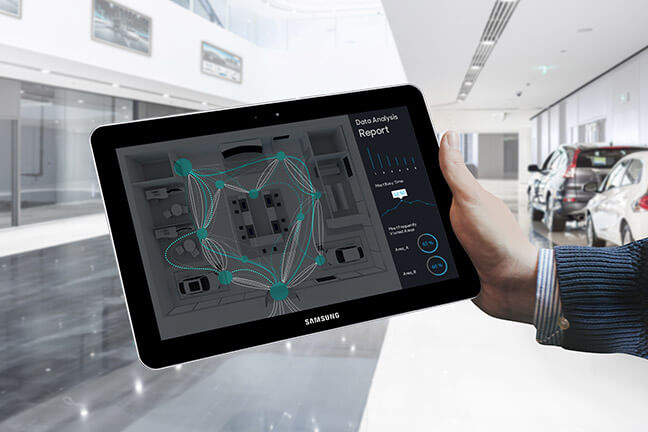 nexshop marketing feature
Times have changed. In its prime, the automobile dealership was the car buyer's main information source. The Internet changed that. Two-thirds of auto buyers research vehicles online, according to a recent survey from cars.com, Insights and C+R Research. Dealerships no longer occupy the driver seat in the research process.
With 46 percent relying on consumer reviews and another 45 percent turning to search engines, buyers are marching into dealerships more informed than ever. Dealerships must shift gears to improve the customer experience if they want to remain relevant.
Captivating Digital Signage
When customers walk into a dealership, the odds are they've already built their dream car online. They already know whether they want leather seats; they've thought through the exterior color and the premium accessories that will make road trips or the car pool line more enjoyable. This creates a unique challenge for dealerships. It's impossible to carry every permutation of a mini-van or four-door sedan on a showroom floor.
That's where digital signage comes in. Even if the precise model a customer wants isn't available at the dealership, he or she can still browse, compare and preview options on an immersive display that's nearly as big as the car itself. Although the dealership can't replicate the car in that visit, the customer can experience the exact vehicle he or she wants through interactive signage.
Smart Beacon Technology
No one wants to haggle with a car salesman, but that doesn't mean people should dread buying a car. With car buyers more informed than ever, dealerships must shift focus from the negotiation to the overall experience if they hope to remain competitive.
Beacon technology helps customers interact with large-screen displays and ask for immediate support from a sales associate with the click of a button. The associate can receive the notification through a mobile phone or wearable device that provides him or her the customer's name and location. These technologies mitigate the frustration of waiting or having to hunt down a sales associate for the car buyer.
Enhanced Digital Catalogs
While car buyers are more than likely to do the bulk of their research online, the dealership still plays a vital role in organizing information and making the process less overwhelming. As customers interact with signage, tablets and other technologies, the dealership can save these virtual experiences and personal recommendations in a digital catalog to a keychain or key fob.
When buyers leave the dealership, they can access the information on a mobile device or back at their home desktop computer. This removes the burden of taking notes and organizing information from the customer. Additionally, the dealership can save a copy of this information. The next time the customer visits, they'll be able to display information that is more relevant and make more personalized recommendations.
Experiencing Virtual Reality
Virtual reality lets potential car buyers experience a vehicle with a figurative test-drive. While a bit more expensive to create than the other immersive technologies we discussed, this is an incredible (and exciting!) way for customers to truly interact with their dream car and feel how it drives without physically getting behind the wheel. VR has the ability to bring the extensive array of options from the Internet into the dealership without taxing the dealership's resources.
The dealership will always have a role in the car buying process. Customers will always need a place to test out their vehicle before making the final purchase and consult with a salesperson to sign the dotted line on a contract. By providing a richer experience through immersive technologies, dealerships have an opportunity to be much more than just a point of purchase. A positive customer experience offers the chance for a dealership to win an automobile owner's lifelong loyalty.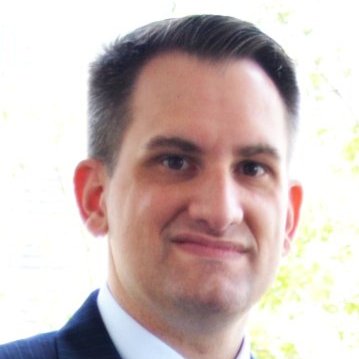 Manager, Joseph Warner
IT Technology
Samsung SDS America
Joseph Warner is the lead Solutions Architect for Samsung SDS America's retail customer experience technology.