Samsung SDS Overseas subsidiaries have been continuing their Great Work Place (GWP) activities. In first week of April 2018, SDS India (SDSI) organized a cricket event as part of the GWP initiative. Let's meet the scene together.
"Cricket is a favorite sport of India and all Indians are passionate about it."

What Is The Cricket?
Cricket is similar to baseball, but the way the game played is completely different. First, there are fewer players playing than baseball. If the ball crosses the boundaries of a certain area, the player does not run and can gain a large number of points. Secondly, the game content is long. At least 120 times of throwing the ball without the airborne shift in the power team attack. If one side gets a lot of points, there will be a long fight in which the opponent team has to pass this score. Thirdly, the team's victory and defeat depends on the competence of individual athletes. If you are a good player, you can get hundreds of points without being out on own. In India, the Indian Premier League (IPL) is very popular which attracts leading players from countries like Australia, UK and South Africa etc. The sport that can be enjoyed everywhere in India is 'Cricket'.
SDS India, Unity Beyond The Cricket Field
SDS India (SDSI) is constantly working towards managing various events for employees to keep them engaged and motivated, giving sometime away for the normal job routine. Cricket event is one such important activity for employees. SDSI is organizing Cricket events for employees since 2012.

SDSI organize Cricket match every year to develop motivating environment, build team spirit and to build healthy work culture in the organization. This time, SDSI held the cricket tournament on 8th April in Jasola Sports Complex.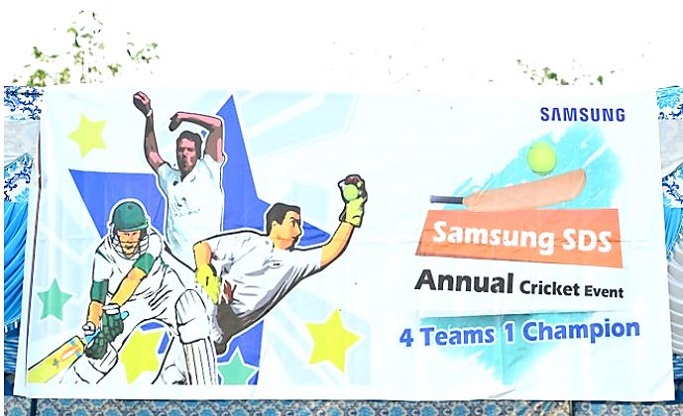 In this match, four teams were participated; the Delhi Challengers, Rising Stars, Gurugram Strikers and Delhi Dynamos.
The Delhi Dynamos vs Delhi Challengers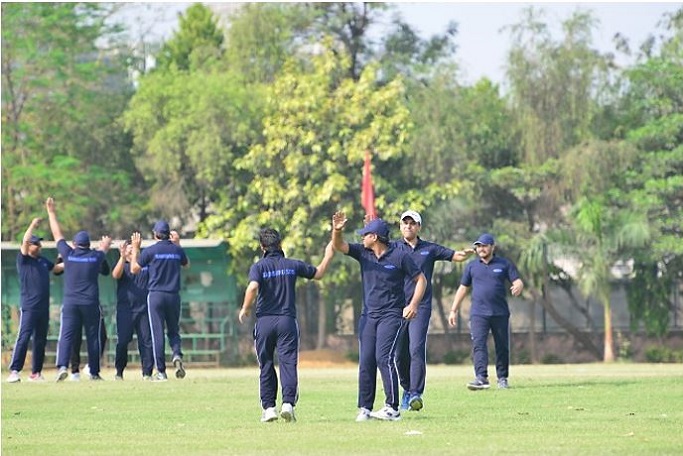 The Delhi Challengers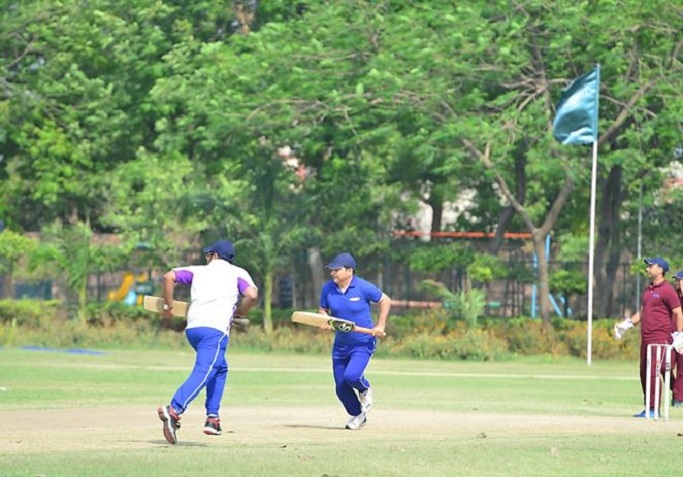 The Gurugram Strikers vs Rising Stars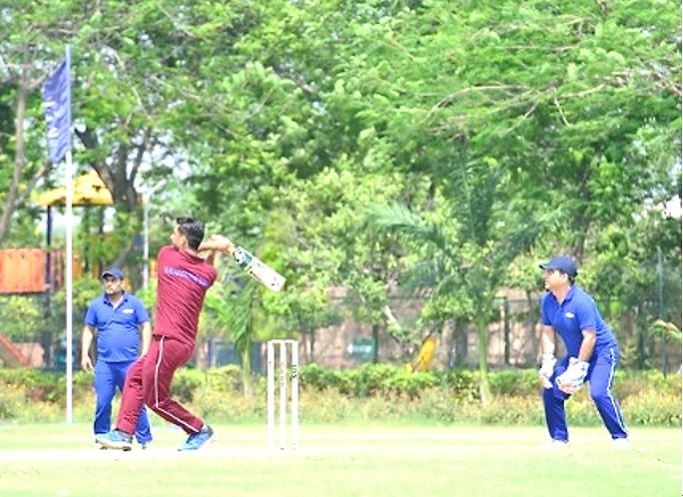 The Rising Stars vs Gurugram Strikers
The commentary was live and filled with wit. It made the audience laugh and created fun environment, and sometimes gave them joy and excitement. In the final match, the Delhi Dynamos competed with the Rising Stars and the Rising Stars won the competition.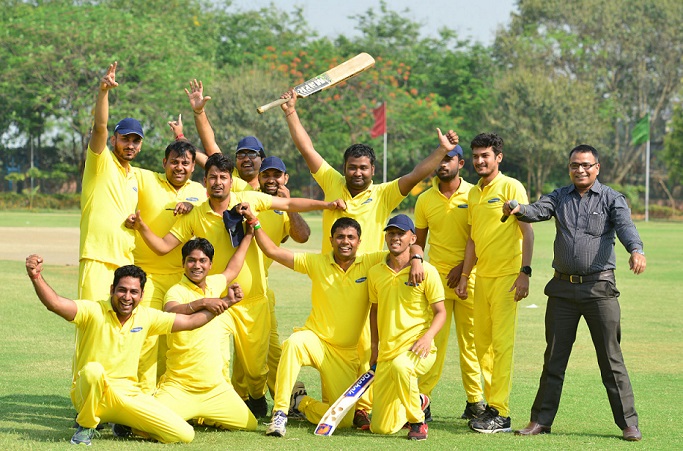 The 2nd winner, Delhi Dynamons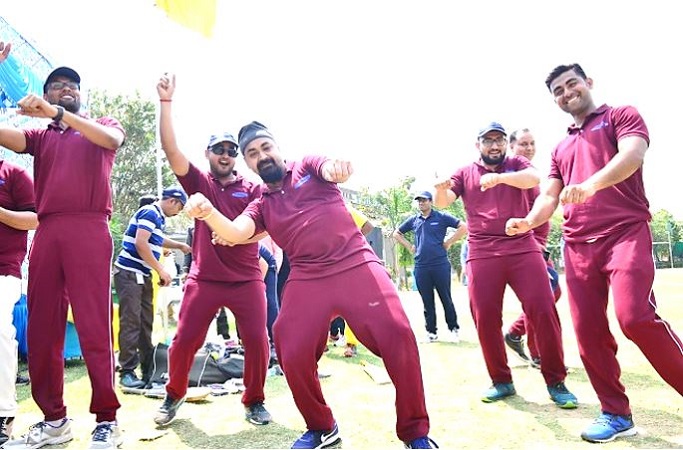 The 1st winner, Rising Stars
President of SDSI Mahn Chey handed over the trophy, certificate and the gift vouchers to the captain of the winning team, the Rising Stars. He said, "Thank you for your active involvement in the midst of busy work for the SDSI GWP event; cricket match which created a healthy and happy workplace.I think that communication and teamwork between the employees became stronger during the practice and today's cricket match play."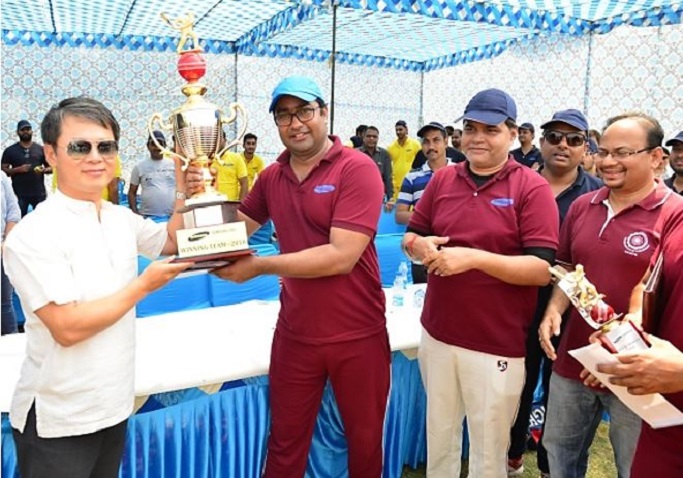 President of SDSI, Mahn Chey and the 1st winner Rising Stars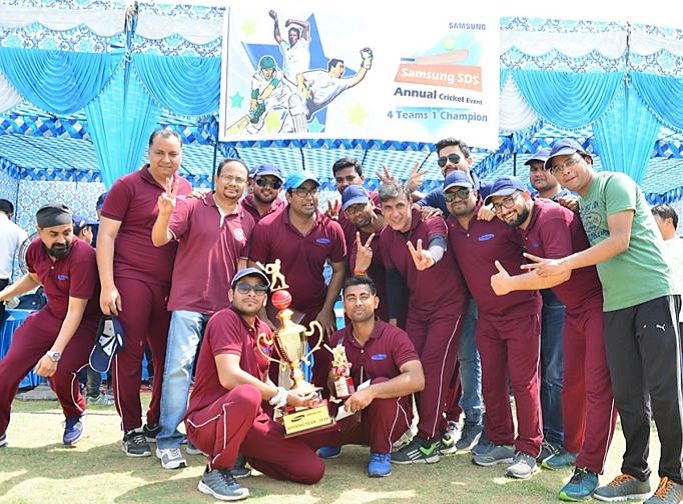 The 1st winner Rising Stars enjoys the moment of the victory
All the audiences enjoyed the cricket match and appreciated the event being organized very well.