As a former engineer, I couldn't fathom making decisions without data. For a long time, data was limited to online retailers. A business leader could look at a web property and receive an arsenal of metrics to measure efficiency. How many users visited the website? How many pages did a user visit? How long did those visits last? Brick-and-mortar retailers didn't have any metrics to measure a campaign's success.
With the Samsung Connected Spaces Pop-Up, we looked for a solution that could emulate the data available to online sites in a physical location. Through the solution, brick-and-mortar retailers can see who's visiting their stores, what times traffic comes and how long store visits last. The data you collect in the store parallels the data you collect on the web, so you can make more informed decisions.
Connected Retail as a Service
Connected Pop-Ups are easier to digest because they're fully supported, independent zones that don't radically affect operations. Our solution operates as retail as a service. Working with Barrows Global, we created three basic blocks that retailers can use to build any store. You can scale big or small because it's just the same block reoriented. This digital experience makes customization easy and cuts weeks from the standard development to implementation time frame.
Not only can brands have a pop-up ready in as little as 90 days, but they can also start collecting and analyzing data from in-store customers quicker than ever. Samsung Nexshop Behavior Sensing offers customer behavior analytics in real-time. Instead of taking months to gather and assess data, retailers can confirm the effectiveness of marketing efforts in a short period of time. The solution enables retailers to look into product preferences and capitalize on in-store trends while they're currently fresh and relevant.
The Benefits to Your Business
Like I said to Andrew Gaffney, Founder of Retail TouchPoints, the benefits of Samsung's Connected Pop-Ups expand across a wide range of retail businesses. If you're a department store owner, you may want to create data rich environments with displays ready to go. The pop-up helps quickly craft a high-value real estate proposition to prospective merchandisers. The solution also feeds you data on where foot traffic is, so you can plan strategies and events around this information.
The Connected Pop-Up is one way to give mall owners the opportunity to reinvigorate their businesses. Instead of selling a concrete shell under a short-term lease, they could solve it with a technology shell. Through this technology, malls could offer brands not only a great space to create great experiences but also additional marketing metrics.
At NRF, I had the chance to moderate at a panel on big ideas in retail. While there, I said the choice to innovate was a matter of staying present or actually being concerned about what the future might be. I genuinely believe retailers want to move forward, but deploying major change across your entire enterprise is hard.
New solutions like the Samsung Connected Pop-Up make taking the plunge less difficult and intimidating. You can experiment with new messaging, merchandising and more without having to completely overhaul your current space. With data analytics, you're assured that the results of these experiments accurately reflect your customers' preferences.
Interested in learning more about how our solutions are lighting the future of retail? Let us know by tweeting us at @SamsungSDSA.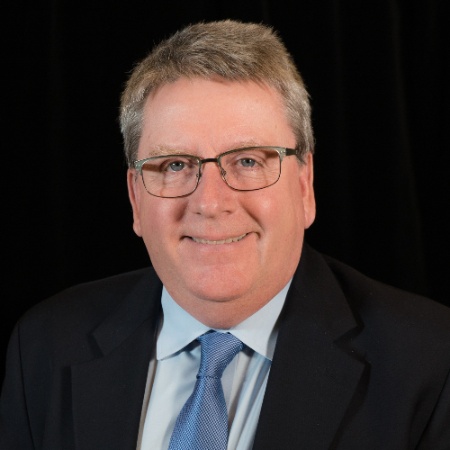 Sr Manager, Ian Hutchinson
IT Technology
Samsung Electronics
Ian Hutchinson leads Samsung's Business Development efforts for the Retail vertical and is currently focused on the strategy and go-to-market for Connected Pop Ups. Ian is passionate about enabling Enterprises to move the needle with their customers by applying unique technology solutions. Ian holds multiple US and International patents in the field of interactive spaces, and when not opening Pop ups is a lead facilitator in the Mobile Innovation Workshops we provide for Enterprise customers.