Samsung Nexshop Deployed at FCA Showrooms in Brazil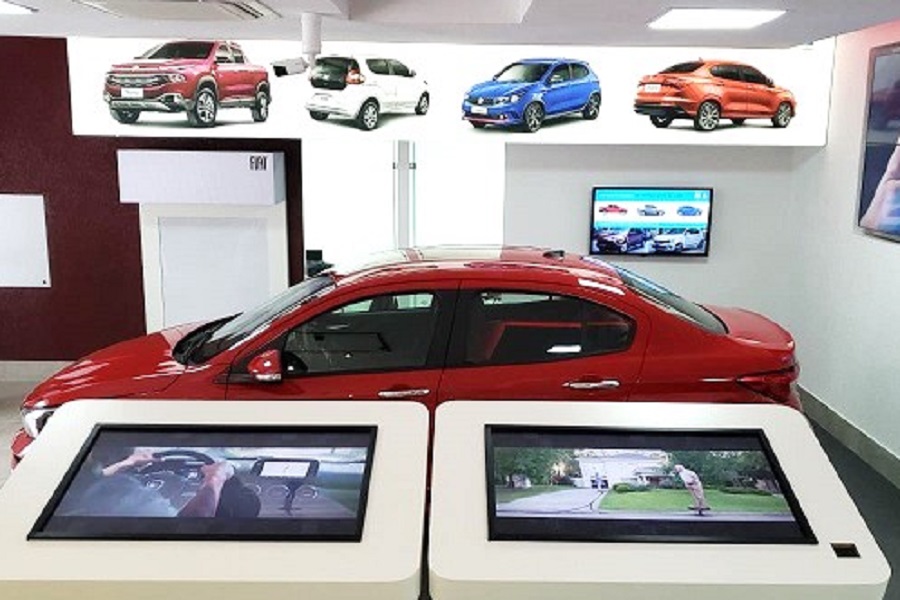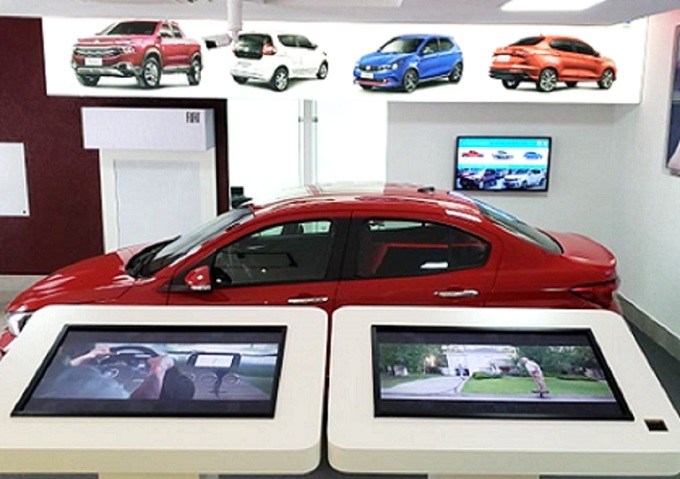 On November 6, Amazonas (a San Paolo, Brazil based auto dealer under FCA (FIAT Chrysler Automobiles)) opened a behavior sensing digital showroom. This compact showroom adopted Samsung Nexshop solution, offering visitors new digital shopping experiences. FCA declared that this showroom was the company's first digital showroom in the world. The company also announced it has selected Samsung SDS as its technology partner.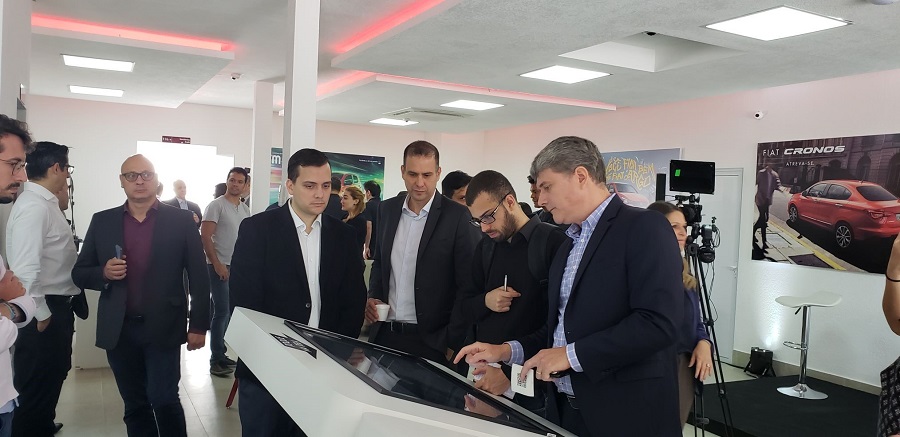 FCA's new digital showroom on opening day © copyright 2018 FCA
Since digital showrooms don't require much space, FCA dealers will be able to cut labor costs and rental fees and can open new showrooms in shopping malls or high-end residential areas. Furthermore, the new digital-based shopping experiences provided by these showrooms will enhance customer satisfaction. Plus, dealers are able to gather and use customer behavior data in developing more efficient marketing strategies. This is possible thanks to Nexshop solution's behavior sensing features of analyzing consumer patterns by gender and age; and the generation of heat maps detailing hourly customer traffic flows as well as product preferences.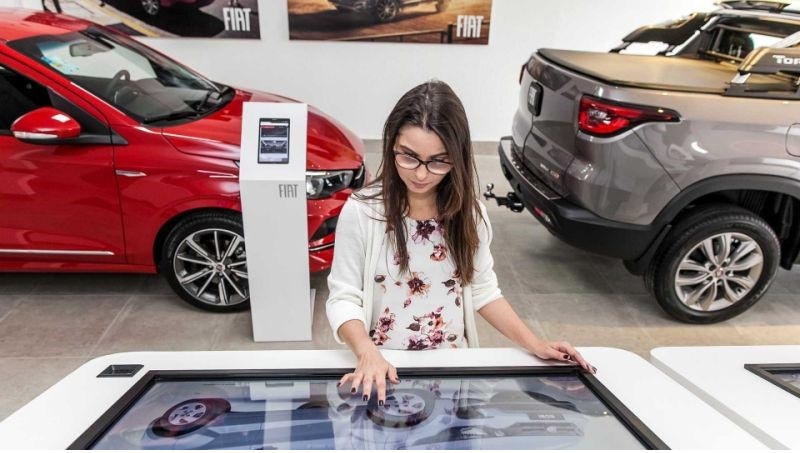 Customers can customize their cars such as the color, car options and accessories by using the touch screen. © copyright 2018 FCA
"Samsung SDS has created a partnership with company V as well as FCA in the Brazilian automotive market. In 2019, the number of digital showrooms will increase to 130 for FCA and 100 for company V. Based on these digital showroom project experiences and expert capabilities, Samsung SDS will continue to expand its new auto showroom business by collaborating with other companies," said Samsung SDS Latin America President, Jim Choi.