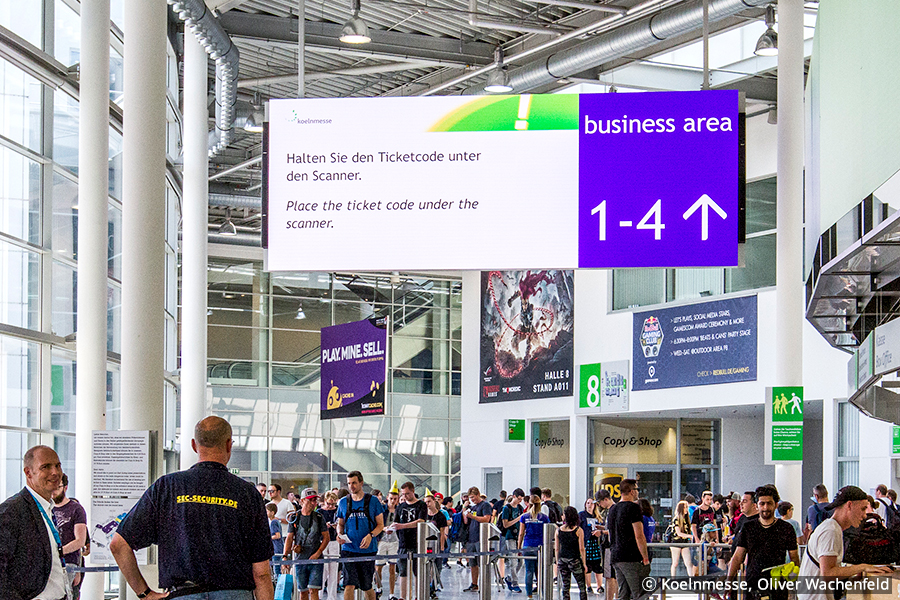 The convention & exhibition industry, a platform for sharing experiences and ideas, attempts to devise new ideas to catch up with the growing complexity of information available globally. Germany, a global leader in the industry, ranks No. 1 in Europe and No. 2 in the world, following behind the U.S. In particular, Koelnmesse is a global trade fair & exhibition center based in Germany, offering the ideal space and experiences to exhibitors and visitors alike. This is the 3rd largest trade fair center in Germany and holds approx. 80 fairs and 2,000 conferences annually attracting 3 million vistors per year. In August, the Gamescom 2018 held at Koelnmesse grabbed a lot of attention with its digital signage solution developed by Samsung SDS.

A Samsung SDS project team of 20 members won the digital signage project at Koelnmesse in December 2017. After development and test & quality validation, the project team premiered the Nexshop Digital Signage solution at the Gamescom 2018 in August, the largest gaming fair in the world.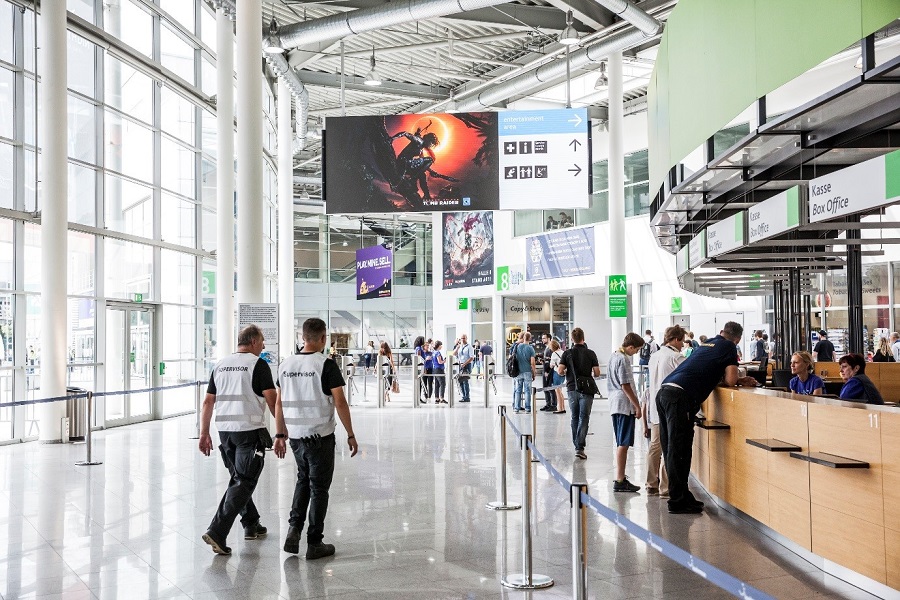 © Koelnmesse, Oliver Wachenfeld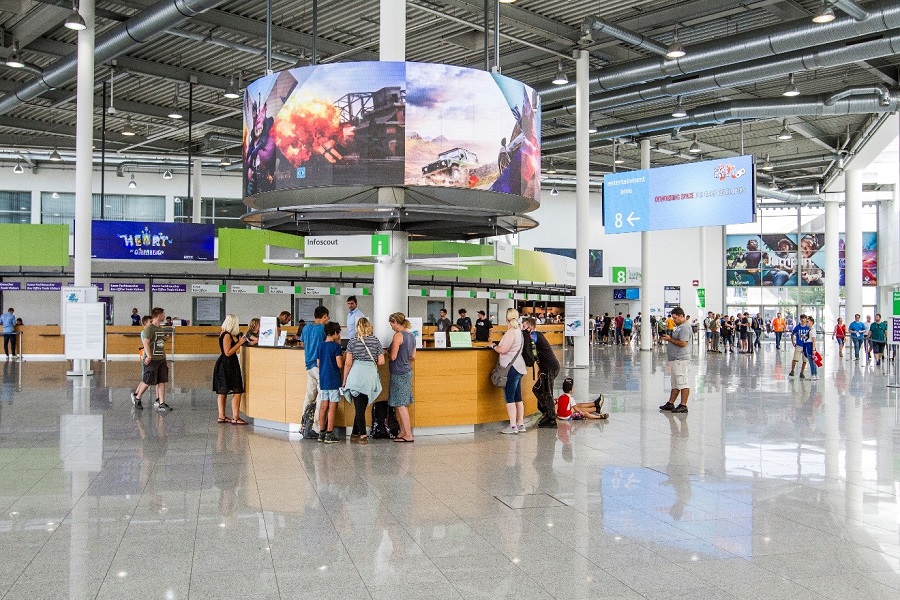 © Koelnmesse, Oliver Wachenfeld
Currently, Samsung SDS is working on two follow-up projects: deploying the digital signage solution in the south section of Koelnmesse; and installing an outdoor LED signage system.

A CMS platform-based integrated solution, the digital signage solution displays infotainment messages and advertisements to the right target at the right time, reflecting the advertising & sales policies and processes of Koelnmesse. In addition, the solution features an automated wayfinder that calculates the shortest possible route. Further details are described below:
[Advertising]
- Integrated management of analogue and digital products
- Prime time advertisement
- Automated quotation based on budget
- Reporting based on play frequency and total air time

[Infotainment (CMS)]
- 12 types of infotainment including fair/event information, weather, traffic, SNS, Fair TV, etc.
- Various content-centric templates that are easy to use
- Data-centric temples providing automatic information & content updates in real time

[Wayfinder]
- Searches for optimum route using device's location-based algorithms
- Users can choose route options, for instance, if certain halls are not working
- Mobile management using web-based services

What's notable about Samsung SDS' digital signage solution is that it reflects Koelnmesse's needs and enables the integrated management and operation of all digital signage devices.
Click below to see the digital signage solution maximizes trade show experience - Koelnmesse
Useful Link: See "Tony & Guy talks about the benefits of Nexshop"