Cloud
Samsung SDS Grasps The Cloud Technology Market For Business Centered Transactions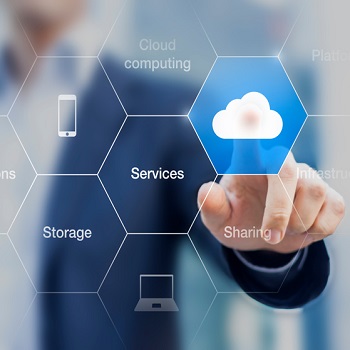 – Virtustream for solutions, and Dell EMC for marketing were chosen for strategic alliance
– Samsung SDS, enhancing business competitiveness of IaaS (Infrastructure as a Service)
– Providing stable, performance excelling, and secure business centered cloud services
Samsung SDS strategically allied with the leading Cloud businesses Virtustream and Dell EMC, actively entering the cloud market for business centered transactions which requires system stability, high performance, and security.
Virtustream is one of the leading hosted private cloud service providers in North American, the world's largest market for Cloud businesses, with their xStream® solution for maximizing the cloud operating efficiency.
Samsung SDS uses the xStream to support cloud-based servers, storage, and other IT resources enhancing the competitiveness of the company's Infrastructure as a Service (IaaS) business.
Also, there are plans to expand the Cloud business by strengthening the sales and marketing collaboration with Dell EMC, which has secured a large number of domestic customers.
By combining the Virtustream solution and Korea Dell EMC's marketing capabilities, we can provide the Cloud services optimized for business centered transactions.
Todd McNabb, the Senior Vice President of sales in Virtustream has stated "We expect that with Samsung, Virtustream will be able to play a significant role in transforming the business centered Cloud services in Korea, with our Cloud expertise on enterprise Cloud services which requires high reliability and performance."
Kim Ho, Executive Vice President of Cloud Business Division of the Samsung SDS has stated "The cooperation between the global Cloud service leaders Virtustream and Dell EMC will enhance the Samsung SDS's cloud service competitiveness, creating an opportunity for expanding its Cloud business."
About Dell EMC
As a division of Dell Technologies, Dell EMC offers enterprise class IT transformation through delivering industry leading converged infrastructure, servers, storage, and data protection technologies, providing a diverse and innovative portfolio including 98 percent of the Fortune 500 companies.
About Virtustream
As a division of Dell Technologies, the Virtustream is an enterprise Cloud service provider and a software company that aids companies around the world migrate their core business application to the Cloud.