Smart Logistics
[Press Release] Samsung SDS Reveals an Online Logistics Platform Tailored For e-Commerce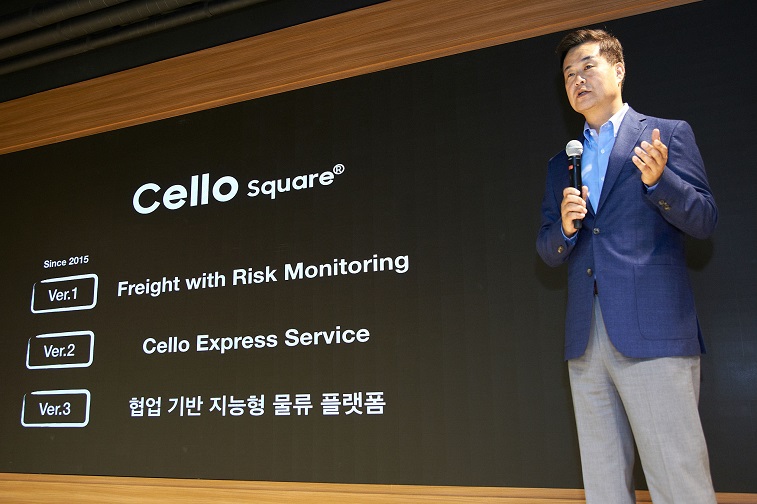 - Revealing the 'Cello Square 3.0', an online logistics platform that automatically selects the best shipping method and agency for global e-Commerce merchants
- Expecting improvement in reliability and reduction in cost through integration of the latest IT technologies such as block chain and artificial intelligence with global logistics

The Samsung SDS (Won-Pyo Hong CEO, www.samsungsds.com) revealed that they will start to provide an online logistics platform called the 'Cello Square 3.0' for the global e-Commerce logistics market.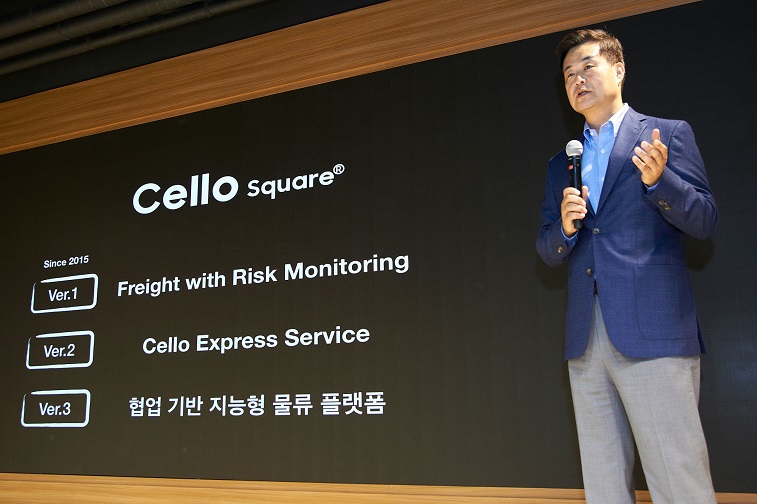 Jin-Ha Kim, Samsung SDS Senior Vice President and leader of Smart Logistics Business Division explains the Cello Square 3.0, an online logistics platform for global e-Commerce logistics market
The Cello Square 3.0 is an innovative logistics platform that integrates Samsung SDS's global know-how, and latest IT technologies such as blockchain and artificial intelligence into their services.

Global e-Commerce merchants can reduce their delivery time and cost by using the optimal shipping methods and agency that Cello Square 3.0 automatically selects for them.

The Cello Square 3.0 especially is able to verify the source of the international cargo with blockchain technology, which is immutable and thus cannot be modified, enhancing the reliability of the delivery.

In a pilot project that actually used the blockchain technology, the buyer was able to easily check information such as the exporting country, the name of the import/export company, and the distribution history of the product by using their smartphones to scan the NFC (Near Field Communication) tags attached to the imported luxury products.

Also, the Cello Square 3.0 improves the convenience of the end-users by providing mobile tracking services that provides the ability to view real-time information on the order history, delivery status, and other information on their phones.

Samsung SDS also plans on providing a premium service that will predict the sales volume of the users and suggest logistical cost saving methods by analyzing their sales and demand information as well as logistics cost pattern, using machine learning technology.

Samsung SDS also signed a business agreement to link IBK Korea Industrial Bank's logistics information with the Cello Square 3.0 for their export payment system. This will allow exporting SMEs (Small and Medium sized Enterprises) to deliver their shipments after the confirmation goes through the deposit in their escrow account, enabling a safer transaction.

Hyung-Tae Kim, the Executive Vice President and leader of the Logistics Business Unit of Samsung SDS emphasized that "We will provide the best services to the global e-commerce merchants through Cello Square 3.0 that incorporates cutting-edge IT technology with all of Samsung SDS's global logistics operation experience."



Information about Samsung SDS news and ICT can be found in Samsung SDS Newsroom.