Intelligent Factory
SDS's G-MES 2.0 significantly contributed to Samsung Electronics' CIO 100 Award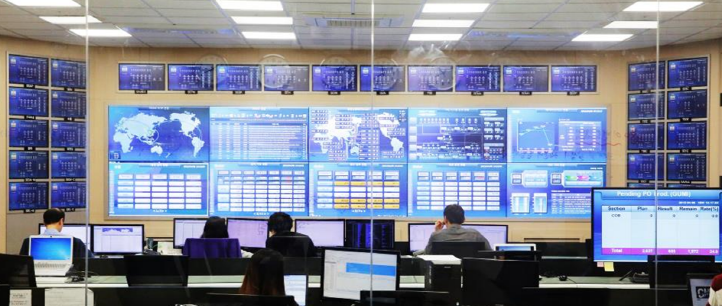 The picture of Samsung SDS MES control center.
Samsung Electronics' Global Manufacturing Execution System (G-MES) was honored with a 2016 CIO 100 Award from IDG(International Data Group), which recognizes organizations around the world achieving remarkable operational and strategic performance in information technology (IT).

G-MES 2.0 has been developed by Samsung SDS to improve manufacturing competitiveness of Samsung Electronics. The purpose of the solution is to be more flexible in responding to global market demands and changes in the manufacturing environment. It has been launched to also lead an unleashed wave of innovation in the manufacturing industry and consequently to build a smart manufacturing site by refining fundamental operational process and creating best practices.

As a system overseeing a range of activities, from manufacturing operation, scheduling, logistics & tool control, equipment engineering, quality control, and to environmental safety, which are commonly encountered in any production site, G-MES provides real-time shop floor data to enhance operation efficiency for workers and make decision-making process easier for supervisors.

Thanks to G-MES, Samsung Electronics has witnessed an approximately 200 million USD cost reduction and a 50% shorter construction lead time for new production lines. It has directly contributed to further increase of Samsung's sales growth and has enabled the company to simultaneously launch its flagship products across multiple countries.

Leveraging this opportunity, Samsung SDS will take the lead in creating a truly smart factory that enthusiastically embraces IT solutions using IoT and big data technologies in order to effectively collect and analyze the substantial amount of data generated during the manufacturing process.

Contato de imprensa

Samsung SDS