Varejo
Samsung SDS promotes its retail solution, Nexshop at NRF's 2017 BIG Show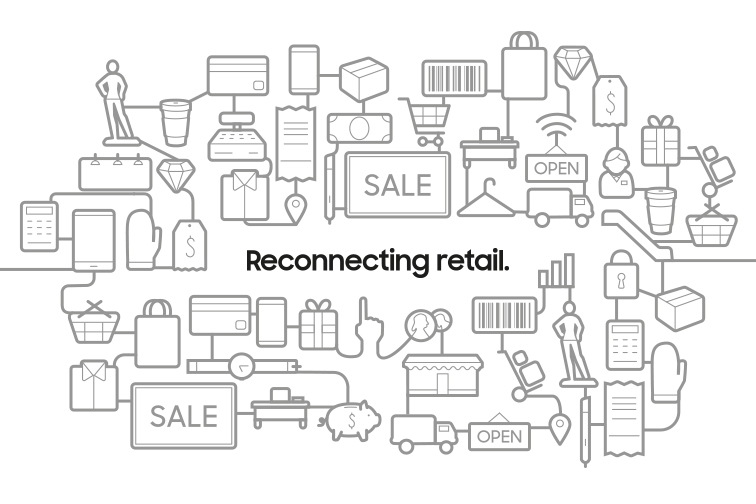 Samsung SDS showcased its retail solution, Nexshop, at the National Retail Federation's (NRF) 2017 BIG Show by partnering with Samsung Electronics America, Inc. and SapientRazorfish. Samsung demonstrated retail innovations by incorporating the Internet of Things (IoT), big data analytics and mobile technologies. By combining Samsung hardware, Samsung SDS Nexshop software solutions, and services from SapientRazorfish, the IoT-driven experience showcased how retailers can reconnect with customers by bridging online and in-store shopping experiences.

Samsung's retail innovation offers highly interactive, personalized, and secure in-store experiences that help drive performance—easily and efficiently connecting to the way modern customers shop and work today. Samsung Nexshop strengthens the connection between the shopper and store associate by creating a more personalized and interactive in-store experience. This is done with three major components to the Nexshop Retail Suite: Nexshop Marketing, Nexshop Sales Mobility and Nexshop Training.

- Nexshop Marketing: A cloud-based video analytics tool that strengthens the relationship between stores and customers by capturing live data and analyzing it to improve staffing schedules and in-store layouts, the solution also uses prescriptive analytics to target ads and promotions to the correct target audience

- Nexshop Sales Mobility A mobile assistive selling tool that can be integrated to an existing point-of-sale system, it gives retail associates the latest product details and provides real-time inventory management

- Nexshop Training: A cloud-based mobile application that is used by retail associates to improve productivity through on-demand training while also keeping store up-to-date on the latest product details and promotions

NRF's BIG Show is the world's leading annual retail event bringing together 27,000 retail professionals and vendors from more than 80 countries. This year it was held from January 15th to 17th in New York. Samsung SDS' Nexshop solution was exhibited by Samsung Electronics America, Inc. at this year's NRF BIG Show.

Contato de imprensa

Samsung SDS Communication Team