Property insurance firm C
Realizing chatbot to use for insurance planning at Property Insurance Firm C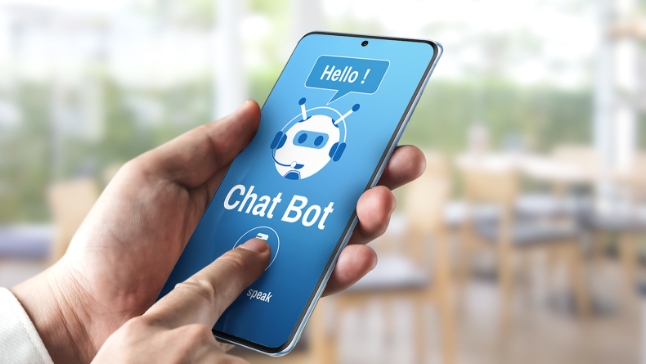 ""It is now able to provide the insurance service that can immediately respond to customers' requests with necessary materials in order to enhance the work efficiency for insurance salespersons and their collaboration.""
Property insurance firm C
Challenge
Property Insurance Firm C is one of the Korea's biggest property insurance firms, which provides various insurance products and comprehensive risk solution services including fire insurance, marine insurance, car insurance, personal accident insurance, liability insurance, long-term non-life insurance, and private pension for individuals and corporate customers.

The company is a comprehensive service firm in finance, which has vibrant businesses in not only Korea but the overseas market such as the US, Europe, China, Japan, Vietnam and Indonesia.

Property Insurance Firm C needed real-time responses to insurance-specific knowledge as the tools of insurance salespersons changed from paper to mobile devices. However, insurance salespersons had trouble with designing insurance by asking the operator's center with questions to confirm some details that they need. (3,000 calls per month per insurance salesperson)

Solution
To solve this issue, a chatbot messenger has been established and services have been developed by expanding the knowledge system in order to provide insurance salespersons with standard answers regarding the insurance policy and contents for sales.


Improvements:

• Establish knowledge-based operation processes
- Classification of knowledge through consulting to establish systems

• Design & establish conversation
- Design conversations by considering types of questions

• Chatbot messenger
- Provide dual channels of smartphones and tablet devices

• Training Center
- Provide convenience in operation by establishing operator functions for knowledge establishment and conversation design


Brity Assistant
Brity Assistant is the solution for conversation-type work automation in order to realize the virtual secretary for companies, which is created based on the smart understanding of the natural language, easy and fast process automation and outstanding stability in operation

• Support corporate-specific UI
• Convenient AI learning functions
• Process flow control
• Shared process and reuse
• Remote management for bot

Benefit
As a result of applying the chatbot system based on Brity Assistant to be used for insurance planning, it is now possible to enhance work convenience of insurance salespersons on site by using the AI to answer various requests of customers immediately during the customer consulting.
Operator's center is also able to reduce cost by using chatbots as well as strengthening sales capability in insurance through the establishment of knowledge systems.
Salespersons can now immediately search necessary materials in order to answer their customers, which enables to enhance work efficiency and increase customer satisfaction thanks to immediate responses.