PRESS RELEASE | Advanced Analytics
Samsung MagicINFO Analytics Solution wins Top New Technology Awards at Integrated Systems Europe (ISE) 2020
FEB 28, 2020 share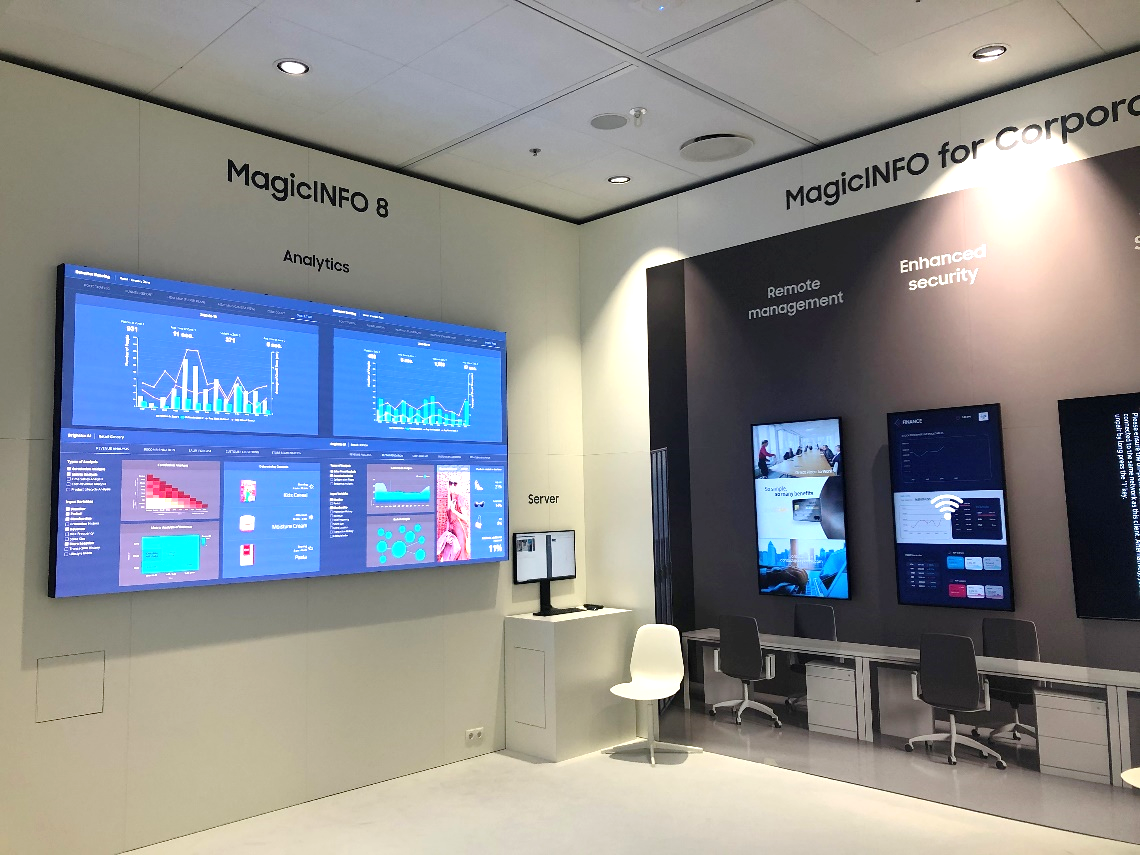 Integrated Systems Europe (ISE), the world's largest exhibition for AV and systems integration for manufacturers to exhibit new products and services, took place at the Amsterdam RAI in the Netherlands on February 11-14. Samsung SDS, together with Samsung Electronics, participated in the show by introducing the advanced MagicINFO Analytics Solution.

Samsung MagicINFO Analytics Solution has won the Top New Technology (TNT) Award in commercial category which is a hallmark of being the best product among exhibited commercial and residential equipment at ISE.

MagicINFO Analytics is a comprehensive digital signage solution offering an integrated management of software and hardware. Its easy settings and delivery has helped anyone to maneuver through software and hardware. Taking a further step, Samsung SDS focuses on providing robust analytics platforms and tools to enable data-driven contextual marketing.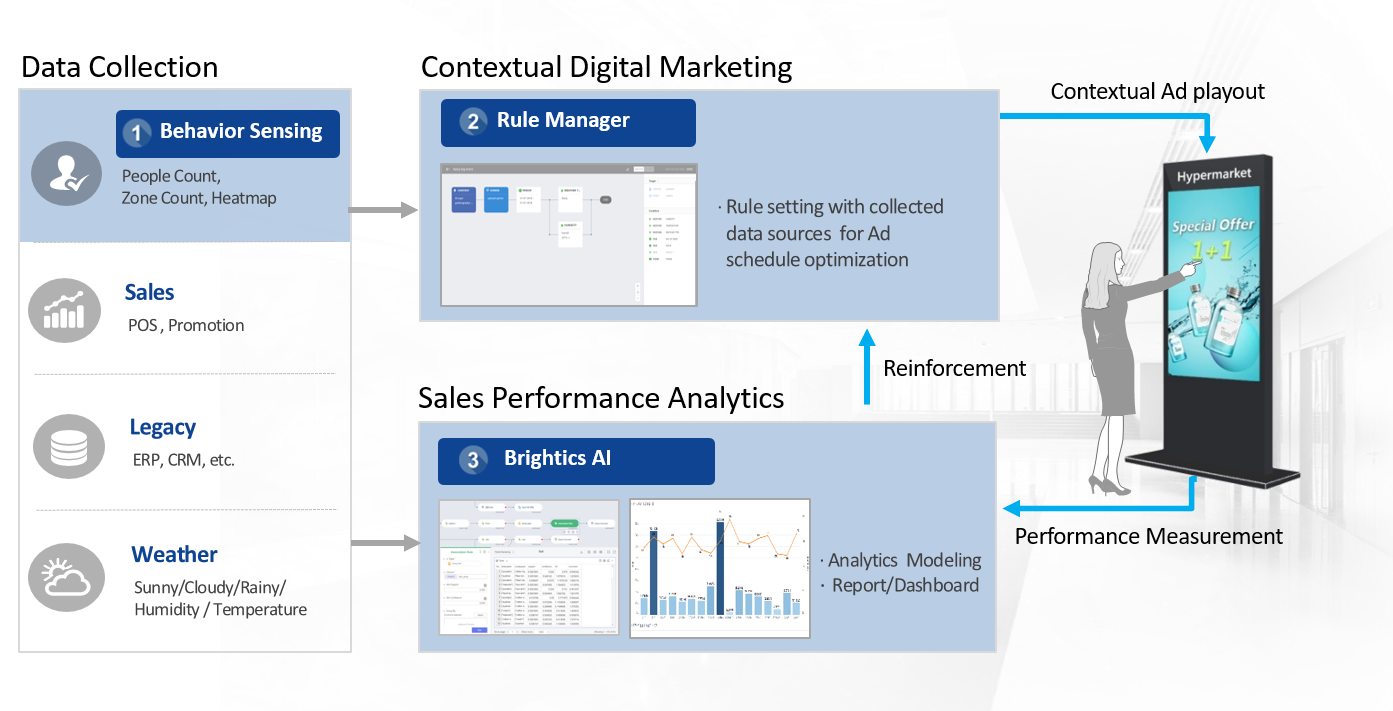 Samsung SDS' Behavior Sensing solution collects customer behavior and analyzes patterns in-and-out of stores on a real-time basis. Retailers use it in multiple ways such as for optimal store/product layout, promotion planning and performance analysis. Rule Manager automates to the play schedule optimum exposure, displaying right content at the right time.

The massive data analysis is done on Brightics AI platform behind the scenes. The key advantage of Brightics AI is that users can easily build analysis models using 300+ pre-built functions, and also able to generate a visualized report. An intuitive dashboard is another trigger capturing many visitors' attentions.

With Samsung SDS' Behavior Sensing, Rule Manager and Brightics AI solutions, Samsung SDS is at the forefront to support effective marketing with a true understanding of customers, backed up by faster data analysis.

MagicNFO Analytics is widely applicable in other industries where customer interaction and personalization are important such as convention and exhibition centers, automotive dealerships, financial institutions and much more.