Smart Logistics
[Press Release] Samsung SDS hosts Cello Conference 2016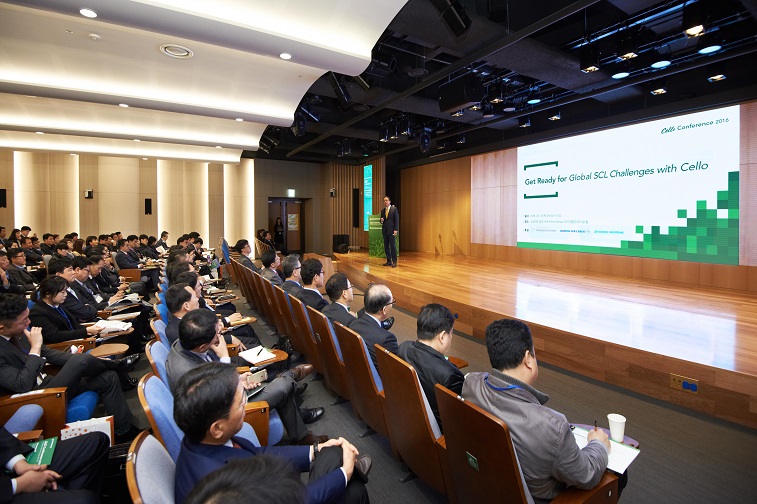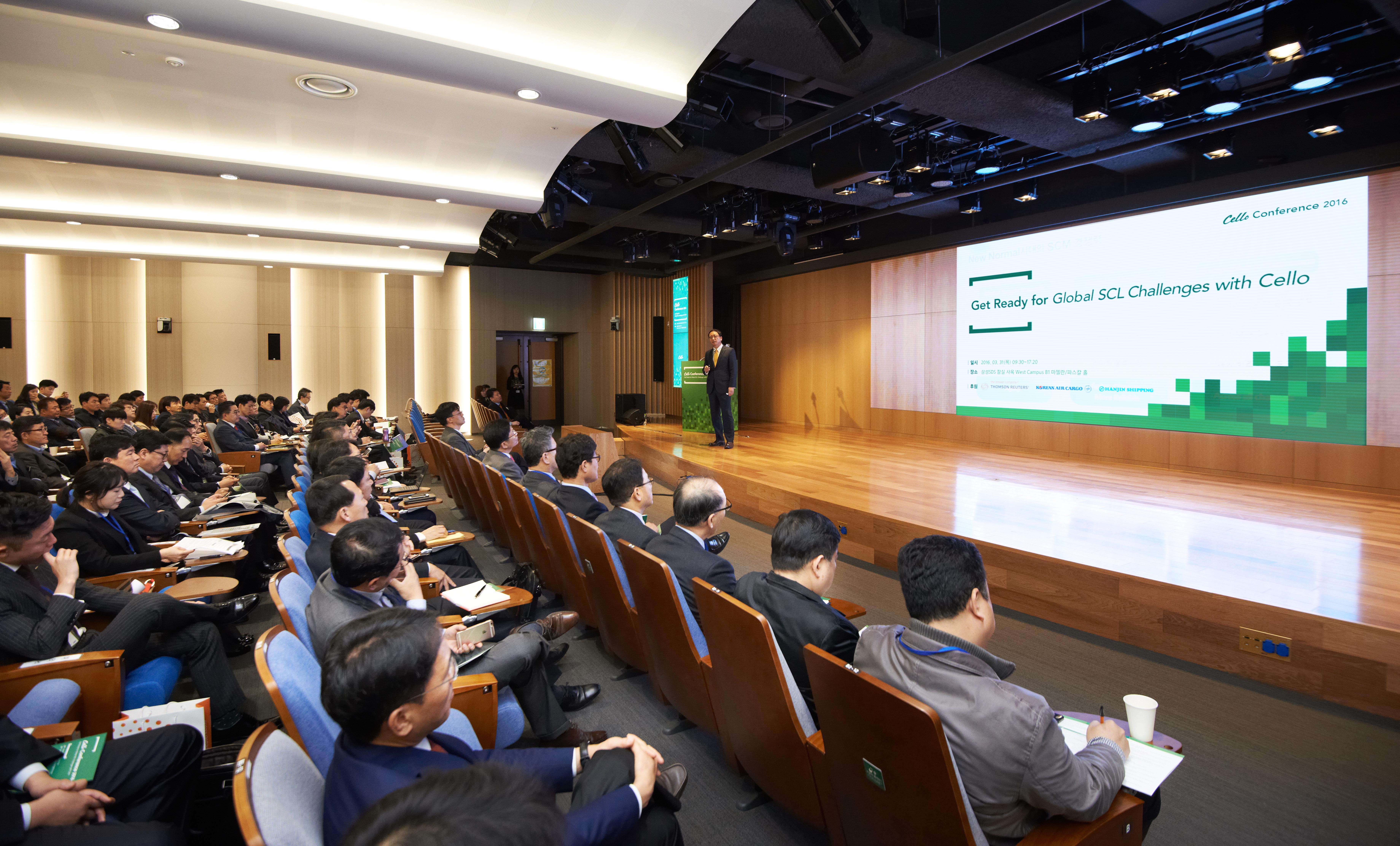 Samsung SDS held Cello Conference 2016 on March 31 at Samsung SDS Campus.
- Strengthen logistics/SCM competitiveness to cope with a rapidly changing environment
- Introduce an efficient virtual reality(VR)-based warehouse management service
- Cello Square, an all-in-one logistics platform with an added special delivery service
- Encourage the expansion of global logistics BPO operations

Samsung SDS (CEO Chung Yoosung) held Cello Conference 2016 on March 31 at Samsung SDS Campus under the title "Get Ready for Global SCL Challenges with Cello."
This year's conference began with Executive Vice President Kim Hyungtae's overview of companies' logistics/SCM capabilities to cope in the "New Normal" age of low growth and unlimited competition, along with related trends. It was followed by presentations about business strategies and IT innovations, garnering huge attention from participants.
In his guess speech, Professor Kwon Oh-gyeong, from Inha University, offered an in-depth overview of last-mile delivery and the delivery ecosystem of the logistics industry. Global companies such as Thomson Reuters, Amazon Web Service, and Corent also gave presentations about logistics and IT-related topics.
SDS also introduced SamsungSDS Cello Square, a logistics platform with added special delivery services, along with SamsungSDS Cello™ featuring an innovative virtual reality-based warehouse management feature.

◇ Evolution of Cello employing virtual reality technology
Last year, Samsung SDS gained attention for its new-concept logistics IT service, which has enhanced SCM planning, logistics execution, and logistics visibility features added to the existing solution Cello (SamsungSDS Cello).
The newly released SamsungSDS Cello VWS (Virtual Warehouse System) is a warehouse management system built on virtual reality (VR) technology.
Until now, existing warehouse operations had several limitations: A logistics specialist had to keep track of items at the site using only text-based data, or go on a business trip when a problem arose.
Using CAD (Computer Aided Design), Samsung SDS created this innovative feature by visualizing warehouse data in 3-D and adopting virtual reality (VR) technology. It allows us to monitor a warehouse as if we were actually inside it.

◇ With Cello Square, special delivery service is launched for e-Commerce companies and business customers
Cello Square is an open logistics platform that provides a market where shippers and logistics providers meet. Now, with the added feature of special delivery service for e-Commerce companies and business customers, it has been revamped as an all-in-one logistics platform.
Launched last August, Cello Square initially served B2B demands to allow major logistics services to be concentrated in one place. However, with a sharp increase in e-commerce, it was expanded to include the new global special service for business customers and e-commerce businesses in order to meet B2C and C2C demands as well.
Samsung SDS announced its plans to expand the service to business customers and e-commerce businesses after applying special delivery services to in-house special delivery orders in phases.