Partnership
Samsung SDS to become the largest shareholder of CMC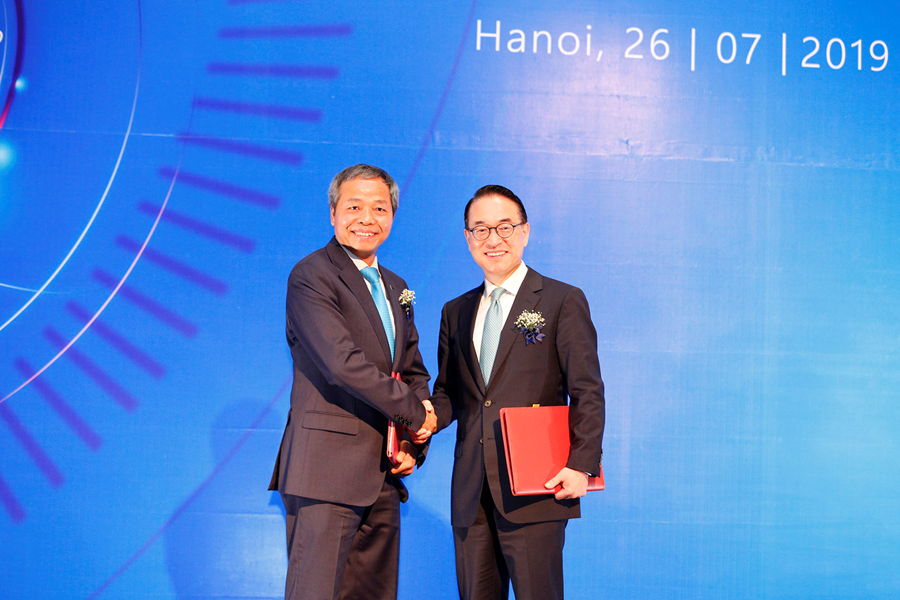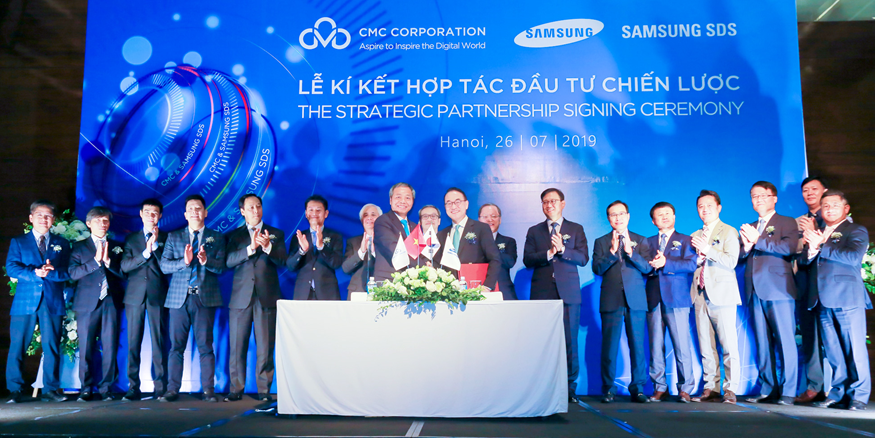 Samsung SDS to become the largest shareholder of CMC
+ Samsung SDS to strengthen strategic partnership relationship with Vietnam's CMC for global business, to become the largest shareholder and participating in the company's board of directors
+ Expect to obtain strong foothold, by merging Samsung SDS's technology and solutions to CMC's local capabilities, to engage in the Vietnamese market and further expand business to Southeast Asian market.
+ Identified key focal business areas, including Intelligent Factory, Cloud, and Security.

Samsung SDS and CMC Corporation announced that the two companies have signed a contract for strategic investment in Vietnam on July 26th, following the principle agreement in May.

According to the contract, through strategic investment, that includes share subscription, Samsung SDS will become the largest shareholder and participate in the board of directors of CMC. As strategic partners, Samsung SDS and CMC, will share future business strategies and draw up blueprints for mutual growth.

Through this strategic investment, Samsung SDS will have a strong foothold in the Vietnamese market, by merging its latest technology and solutions with CMC's local business capabilities like IT infrastructure and sales network. It is expected to further accelerate growth in the Southeast Asian market.

After signing a term sheet for the strategic investment in May, both companies are exploring areas to collaborate, including the role of a Global Delivery Center.

Samsung SDS plans to collaborate with CMC as its Global Delivery Center dedicated for the Southeast Asian market. CMC will also act as a key partner in Samsung SDS's global business.

Moreover, the two companies identified key focal business areas to start business collaboration, which includes intelligent factory, cloud, security, smart building, and contents management system. Also, Samsung SDS and CMC will further develop joint business related to artificial intelligence, blockchain, and big data.

In case of business related to intelligent factory, Samsung SDS and CMC will proactively target the Korean manufacturing companies in Vietnam and the local companies.

Mr. Nguyen Trung Chinh, Chairman and CEO of CMC Corporation, said, "Today is the first day Samsung SDS and CMC started creating a new future together. I strongly believe that both companies' will to grow together will lead to great feasible results."

Dr. WP Hong, President and CEO of Samsung SDS, said, "Together with CMC, we will accelerate our business to support our customers' digital transformation in the global market."