Cloud
[Press Release] Samsung SDS, the second Financial Data Center built in Chun Cheon City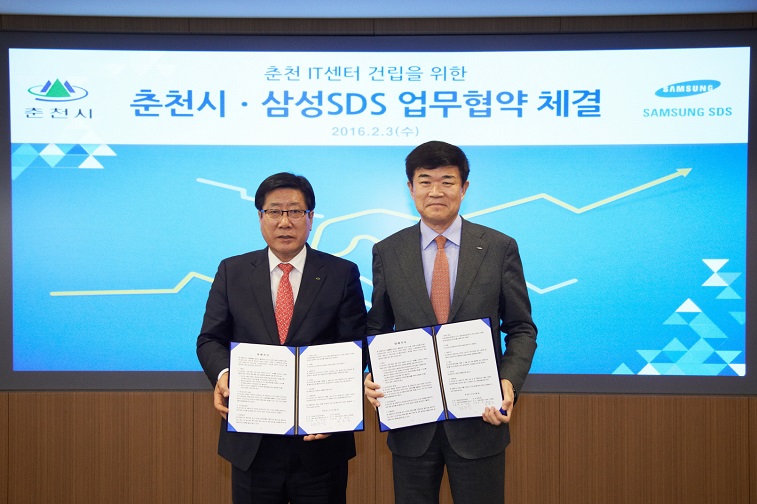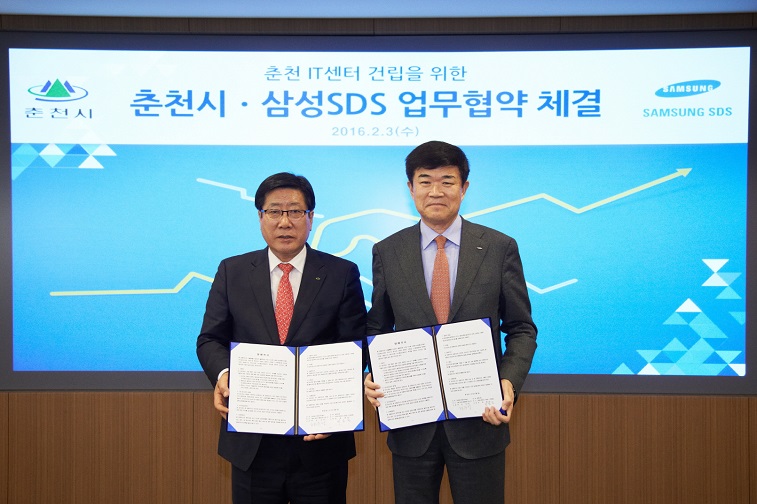 Samsung SDS, the second Financial Data Center built in Chun Cheon City
Using renewable energy such as geothermal, solar rays, and natural lighting, the high-tech Data Center has been built with high efficiency.
According to Samsung SDS, it is announced that on February 3, the second high-tech Financial Data Center (known as Chun Cheon IT Center) is to be built in Chun Cheon city after conducting a site purchase MOU, with the presence of the President, Yoosung Chung, the Mayor of Chun Cheon City, Dongyong Choi, and the member of national assembly (Saenuri dang) Jintae Kim.

The major reasons that had led to choose Chun Cheon City as the location of the second Financial Data Centre is due to some positive environmental factors as the weather temperature being 1-2 degrees celsius lower compared to the central city makes it more efficient to maximize the time of air inflow for cooling down, it is low in impact of yellow dust, and has no possible earthquakes. Further, it is taken into account that the fact that Chun Cheon City is 1 hour away from the central city is seen to be locationally beneficial when considering the needs and characteristics of the Financial System.

Chun Cheon IT Center, as a main data center of Samsung financial subsidiary, aims to complete an environment friendly high efficiency as well as an advanced technique at a globally premium level (standard of Tier 3) by the late 2019. With the purpose of maximizing energy efficiency, Samsung SDS has decided to actively utilize renewable energy such as the sunlight generation, natural lighting and so on. Moreover, in order to satisfy the high level of fusibility requested by the financial industry, Chun Cheon IT Center is intending to dualize core facilities, construct important cooling facilities such as humidistat and prostate as back-ups, and make it possible to continue operating and keep the maintenance under any possible hardships or barriers while the data center is in operation.

The president of Samsung SDS, Yoosung Chung stated "Chun Cheon is an ideal place to become an advanced environment friendly and highly efficient data center that Samsung SDS pursues since it is equipped with an appropriate climate, infrastructure, and location that are keys to an efficient and stable management.
Dongyong Choi, the Mayor of Chun Cheon City said, "With the presence of the largest domestic IT business, Chun Cheon status will rise.
Meanwhile, Samsung SDS has 4 data centers (SangAm, GwaCheon, SuWon, and Gumi) in operation within Korea.