Intelligent Retail
HARMAN and Samsung SDS to Revolutionize the Automotive Consumer Buying Experience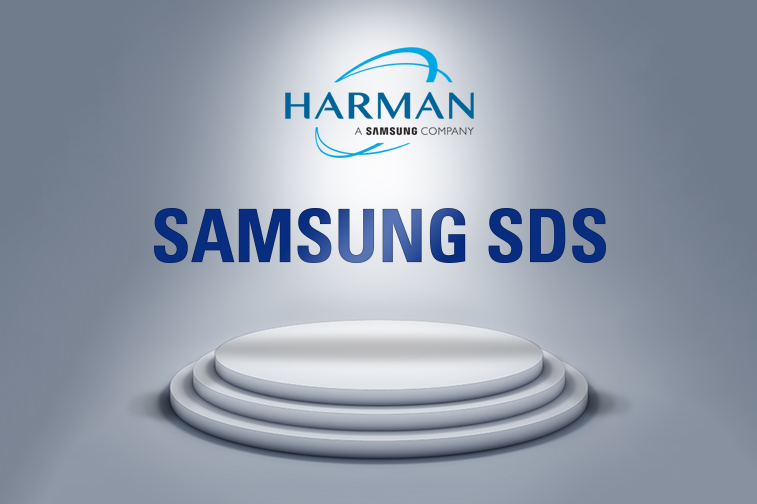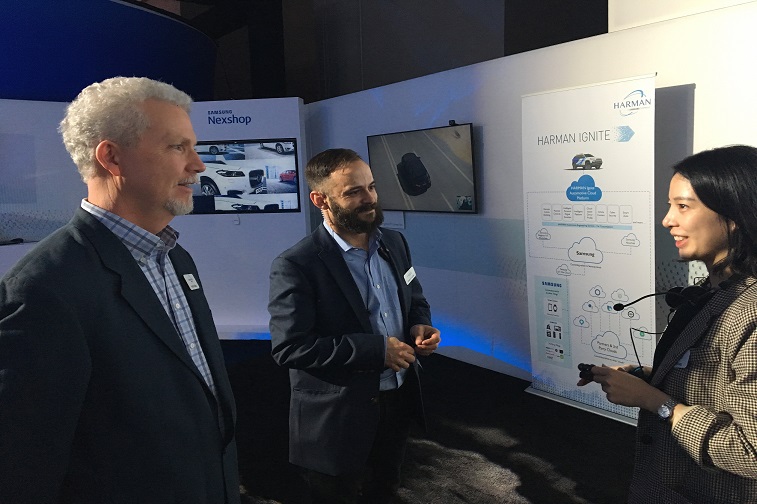 2018 CES Conference, Samsung SDS
HARMAN International, a wholly-owned subsidiary of Samsung Electronics Co., Ltd., focused on connected technologies for automotive, consumer and enterprise markets, and Samsung SDS, a global software solutions and IT services company, today announced plans to jointly market the Nexshop Automotive Retail Suite, a solution that provides customized dealership experiences for consumers worldwide.


This joint initiative is a strong example of the synergies between Samsung and HARMAN, being realized after the acquisition of HARMAN by Samsung earlier this year. Based on this joint program, HARMAN will offer the Nexshop Automotive Retail Suite, already deployed in more than 350 dealerships, to automotive OEMs and large dealership conglomerates globally. The Nexshop Automotive Retail Suite ensures that personalized information will be delivered to both the customer and the dealership using interactive screens and virtual reality throughout the journey—from the moment the customer checks-in, throughout the in-dealership visit, all the way to purchase. As an analytics-powered retail solution based on consumer, product and promotional data from various sources, the Nexshop Automotive Retail Suite raises the customer experience to a premium level by enabling active interaction and personalization across the entire customer journey.

"In the showcase done with Samsung SDS, Nexshop has provided an unprecedented retail experience that could be implemented in our dealerships and that truly enables a unique customer journey from the moment the customer walks into the store," said Michele Fuhs, head of premium retail experience at BMW. "At BMW, we're focused on delivering exceptional experiences to our customers, and Nexshop seems to be able to take our showroom operations to the next level."

In addition to joint marketing and sales activities, HARMAN and Samsung will combine Nexshop with the HARMAN Ignite automotive cloud platform enabling dealerships to continuously add more services to Nexshop including the ability to capture the search data from a customer's online research for a car into the overall purchasing experience.

"Together, HARMAN and Samsung are creating new experiences and designing the most intuitive and immersive in-vehicle interactions. The technology revolution taking place in the automotive industry offers OEMs and dealerships the opportunity to deliver these new experiences and drive new revenue streams as they roll-out programs to engage today's digital-centric customer," said Sandip Ranjhan, senior vice president, automotive strategic business unit, HARMAN Connected Services. "With the new Nexshop solution, automotive dealerships can create targeted and dynamic experiences for customers in the showroom, ultimately driving more sales for those visiting dealerships and maximizing customer loyalty."

The Nexshop Automotive Retail Solution taps into a previously unexplored opportunity for automotive OEMs and dealerships to digitize the customer journey, improve the customer experience and increase operational efficiency. Key features of the new solution include:

• A Unique Customer Identifier, which recognizes the customer and displays personalized content based on his/her characteristics, and/or from data generated in previous interactions at the dealership.

• Digital Experience technology that allow customers to freely browse and configure vehicles. All interaction data and preference information is saved for consultation with a Dealership Sales Representative.

• Virtual reality experiences for models not yet showcased in the dealership. Customers can virtually configure various physical car features including trim details, interior colors, dashboards and wheel designs.

• A Personalized Digital Catalog allowing customers to revisit the dealership experience on his or her smartphone at any time inside the showroom or at any other location outside the store.

• Behavior Sensing technology that collects and analyzes preference data from in-store customers. Retailers can allocate staff more strategically and confirm effectiveness of marketing efforts.