Intelligent Factory
Strategic Agreement For Smart Factory Project Between Samsung SDS And Vietnam CMC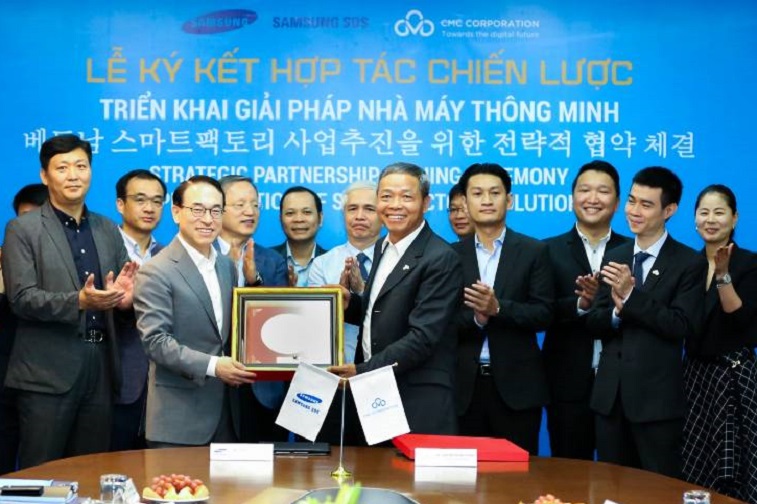 On June 25, Samsung SDS concluded a strategic agreement with CMC, a Vietnamese ICC service company, to promote our Smart Factory business in Vietnam. The ceremony held at CMC's office in Hanoi, Vietnam was attended by more than 20 executives, including President of Samsung SDS, Dr. Won-Pyo Hong and Chairman of CMC, Nguyen Trung Chinh.

Established in 1995, CMC is the second-largest ICT service company in Vietnam. The company is engaged in such business areas as SI, software, telecom and distribution, and will introduce Samsung SDS' MES Smart Factory solution as part of its cooperative business with us.

Vietnam's global market penetration rate is increasing so much that it is starting to be referred to as 'Post China'. Domestic manufacturers, including Samsung affiliates and 300 electronic suppliers are continuing to enter the Vietnam market. Samsung SDS has now entered into a partnership with a company in Vietnam with great competence in IT, setting the stage for taking our Smart Factory business to the next level.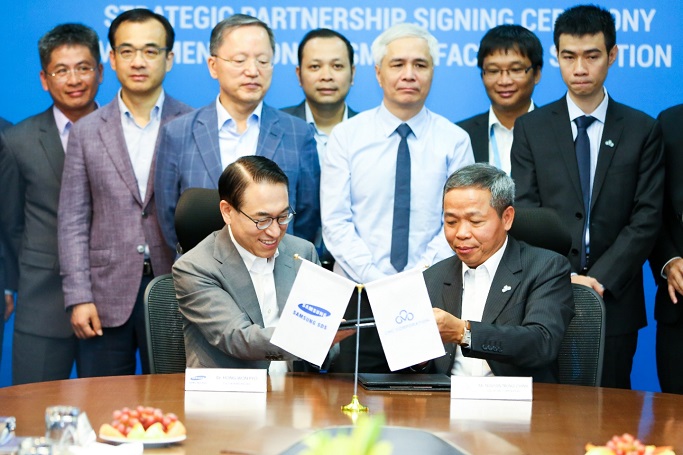 Dr. Hong said in a communiqué, "We expect the potential for growth in the Vietnamese manufacturing IT sector to be very high." He went on to express his intentions regarding future cooperation by saying, "I would like to cooperate with CMC in the areas of Smart Factory and Cloud technology to help develop CMC into a leading manufacturing IT company in Vietnam.

Meanwhile, the strategic partnership signing ceremony on this day was reported by the Vietnamese press, including VTV, the state-run TV broadcaster in Vietnam.

Vietnam VTV Link
Vietnam News Article Link