Samsung SDS News
Samsung SDS Partners with Digital China for IT Services Business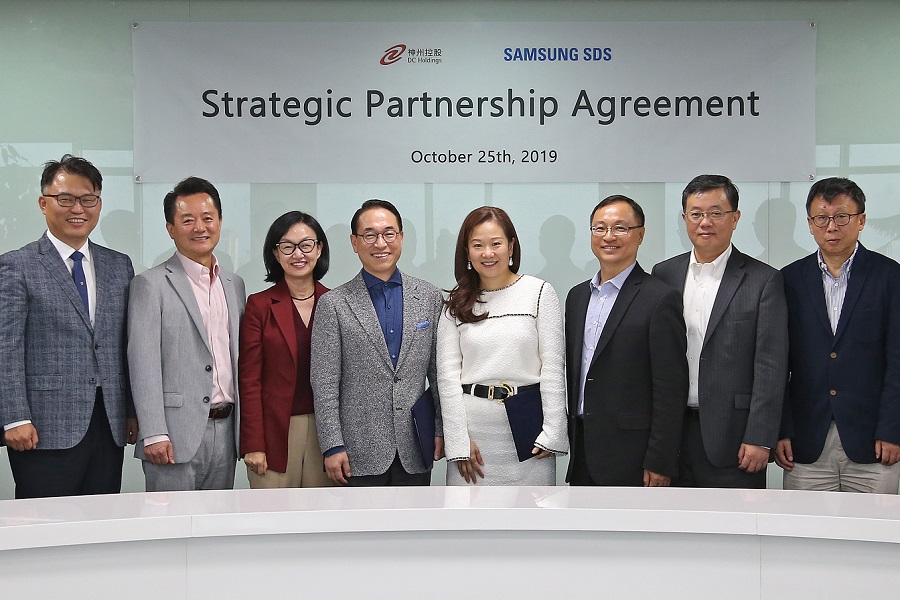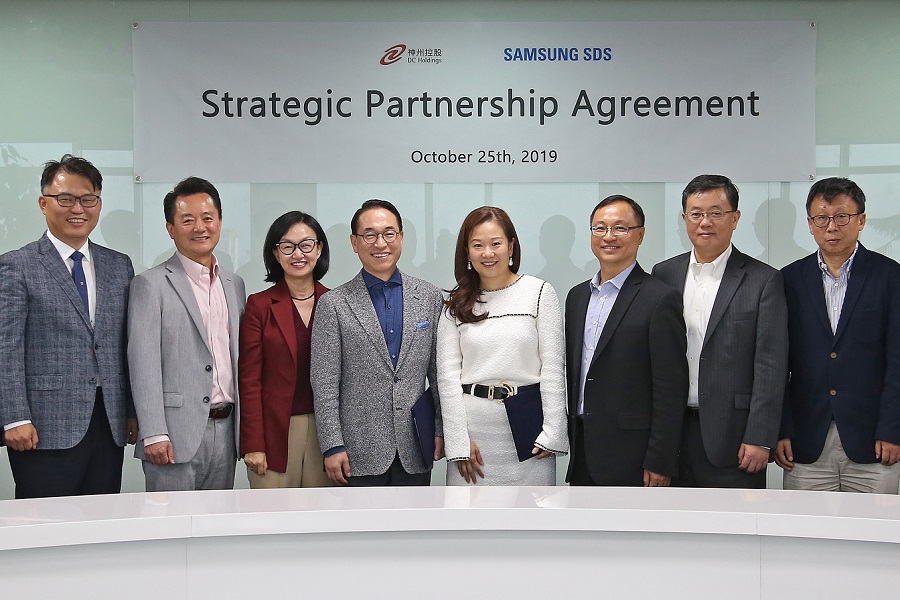 Samsung SDS Partners with Digital China for IT Services Business
+ To combine its innovative technology with Digital China's business capabilities
+ Both companies to pursue strategic cooperation in smart city, cloud and smart logistics in China

Samsung SDS announced on October 25 that it has signed MOU with Digital China at its headquarters in Seoul to expand the IT services business in China.

Digital China is a major private Chinese IT service company engaged in system integration, IT outsourcing & cloud services, and the IT retail business.

Under the MOU, Samsung SDS and Digital China will collaborate in smart city, cloud, and smart logistics businesses in China. Samsung SDS will offer innovative technologies and solutions, including cloud, AI, IoT and robotic process automation (RPA), whereas Digital China will be in charge of sales and operation.

More specifically, Samsung SDS will provide AI-based big data analytics platform Brightics AI, IoT platform Brightics IoT, and conversational AI platform Brity Works in the form of cloud-based software as a service (SaaS), to ensure easy deployment of platforms for the Chinese clients.

Samsung SDS signed the MOU with Digital China to strengthen its overseas business in line with the management principle of realizing 'innovative growth through external business.' In July, Samsung SDS secured a foundation for its business in Southeast Asia by making a strategic investment in CMC, a Vietnamese IT service provider.

"We will utilize our innovative technology based solutions and platforms to expand the IT service business in China through a partnership with Digital China," said Dr. Won-pyo Hong, President & CEO of Samsung SDS.

"Digital China will secure competitiveness in smart city, cloud, and smart logistics areas based on the technologies and experiences of Samsung SDS, to aggressively drive the digital transformation of China," said Maria Kwok, COO of Digital China Holdings at the signing ceremony.