Samsung SDS News
Samsung SDS India has introduced 'S-Patch Cardio' to Indian health care market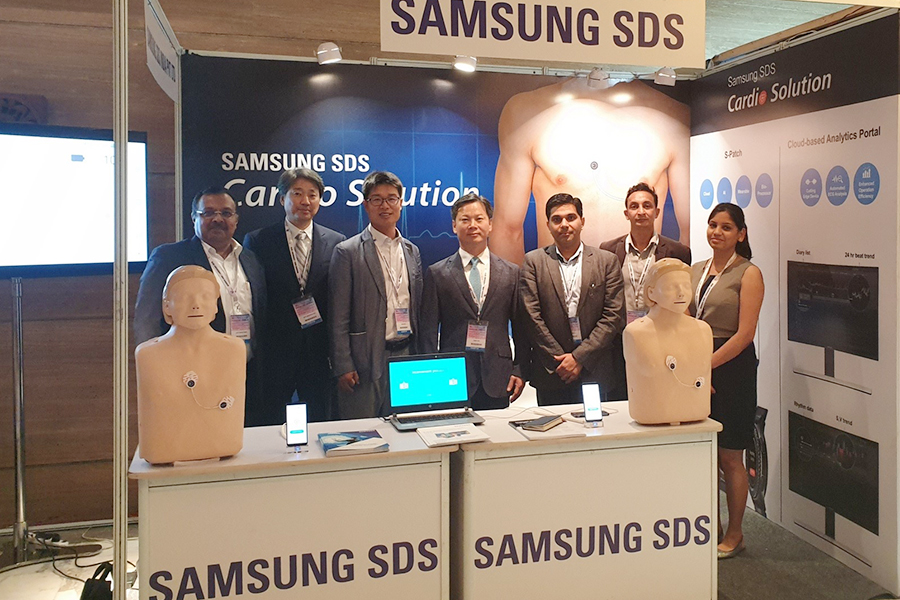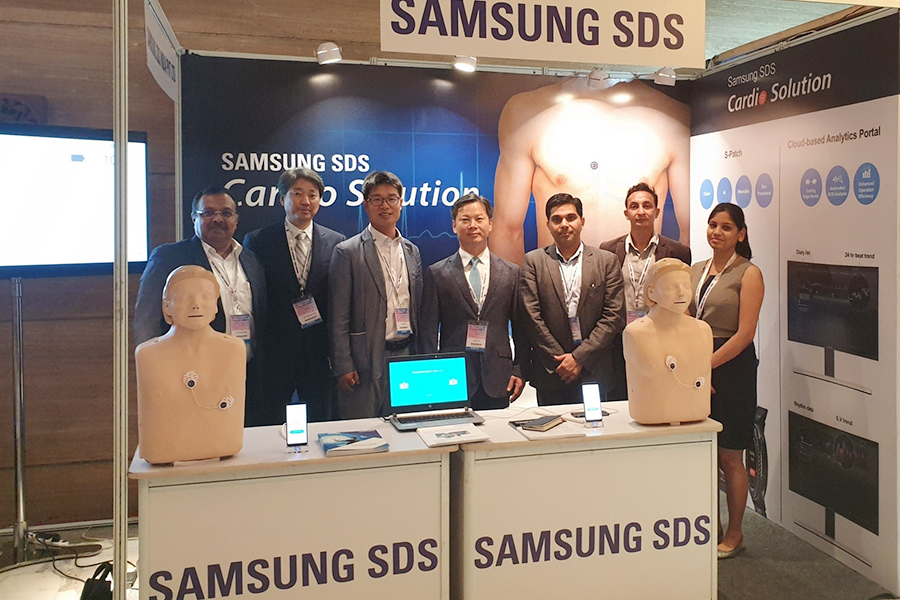 Samsung SDS India has introduced 'S-Patch Cardio' to Indian health care market
On April 13th, Medanta Echo n Cardiology (MENC) 2019 event was held in Gurugram, India.

This year's event was held by the title "Frontiers in Cardiovascular Sciences: Triumphs and Challenges", where more than 500 senior cardiologists attended. The event highlighted the best in Clinical Management of Cardiology, Preventive Cardiology, Electrophysiology, Interventional Cardiology, Cardiac Surgery, Digital platforms in Cardiology, Echocardiography and Imaging as it touches the lives of our patients on a daily basis.

Samsung SDS India has unveild S-Patch Cardio solution at this year's MENC.

S-Patch Cardio solution provides a real time continuous 24x7 wearable technology to monitor and manage cardiovascular conditions. At 11 grams, it is much lighter than the traditional Holter monitor and makes it very comfortable for the patient to use and easier for the doctor to manage their patients. The solution provides continuous monitoring from 24 hours up to 7 days test duration which makes it a bespoke innovative offering. It further provides an access to the AI analytics service on cloud environment along with the mobile application for diagnosis of rhythm disorders of the heart.

By participating in this event, SDSI is expecting to present its offerings to eminent leaders across healthcare industry in India, and also helps in making the industry aware about the capabilities of S-Patch.

Mr. Mahn Chey, President of SDSI explained that the company considers the S-Patch "as a device with enormous potential", a device that enables remote cardiac monitoring in a continuous and non-invasive way, thus ensuring the follow-up of patients both inside and outside of health facilities as well as improve the efficiency of its interpretation results, ultimately aiding in the clinical decision making process.