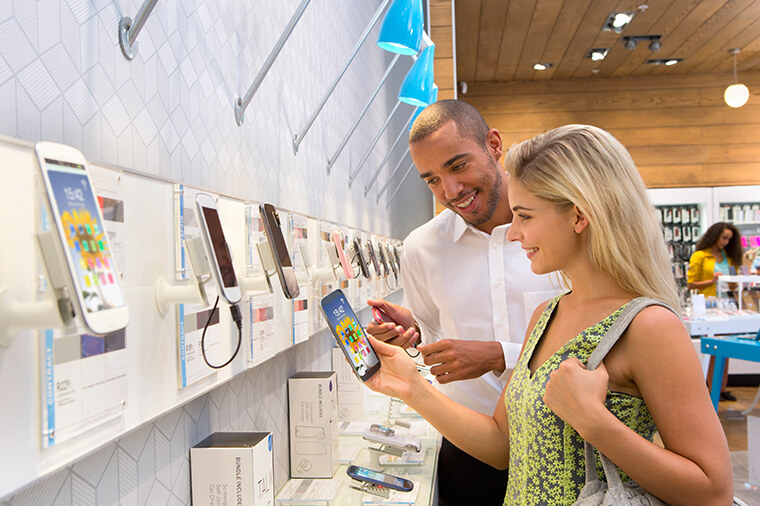 Five ways to improve retail training to retain millennial workers
Retailers face high attrition rates for millennial employees, and this costs them dearly. Ninety-four percent of managers feel challenged with retaining employees, according to a recent study by the consulting firm Millennial Branding and the online career network beyond.com. Additionally, 87 percent of companies surveyed said it costs them between $15,000-$25,000 to replace a departed employee.
These 18-34 year olds leave partly because they're low paid. Worse still, many fail to see a career path for themselves. Indeed, 78 percent of customer service reps surveyed recently said they'd remain with their employer longer if they could envision a career path with their current organization.
Training has traditionally been viewed as a way to motivate employees by showing them a way to reach the next rung in their career ladder. Yet traditional training methods have proven less effective than companies have hoped. Millennials often avoid training if they see it as generic and not useful to their roles, or if a poorly designed training program requires them to repeatedly start modules from the beginning when they need to assist customers, thus interrupting their training session. Additional roadblocks occur if employees just find the training boring.
How can retailers improve the adoption and success of employee training? The following five tips can help.
- Show your employees a career path. Rather than providing generic training, tailor your training program to each employee's role and show them a way to achieve the next certification program. For example, sales training might provide techniques for closing more sales so employees can ultimately gain higher commissions and earn promotions. This personalized training demonstrates what others have accomplished, the skills required and that the organization cares about employees and their future.
- Fit training into employee's schedules. Rather than having a training program that requires associates to set aside a one- to two-hour block of time, help them fit training into their schedules. Don't make them start the training over from the beginning if they're pulled aside to help a customer. Enable them to stop and start the training where they leave off so they can more easily complete the training without wasting time. There is also evidence that employees who take training in smaller chunks rather than one long session tend to retain the content better.
- Make training fun and engaging. When training is enjoyable, employees are more likely to complete it. Luckily, modern training approaches include all manner of techniques to make training more entertaining. Training programs may award employees points for participation that can be exchanged for prizes or entry into a raffle. Gamification encourages employees to compete in fun ways against other employees, and leaderboards demonstrate how their skills improve by comparing them to their peers. Employees can then communicate in electronic forums, get points for participation and share experiences about what works well or suggest enhancements to training or work. Such "friendly" competition feeds employees' desire for recognition.
- Engage interactively to enhance learning and trigger creativity. Rather than requiring memorization, training is more effective if it asks the employees questions about how they would handle a particular situation or scenario. Instant feedback corrects behaviors and encourages individuals to strive for the best answer. Because people learn by doing, this increases learning and retention. Imagine the confidence a sales clerk will gain when they're prepared to answer the tough questions a customer may bring.
- Push training to employees. A learning management system with "just-in-time" push notifications allows managers to send employees messages on their mobile devices to deliver necessary information quickly. For example, if the company will be running a radio promotion that's expected to bring in a rush of new customers, managers can push out a quick training to explain the promotion code and how to handle these customers. Alternatively, the notification could keep employees informed of corporate news, such as when a new product will be available in stores or even how to handle a support issue.
Samsung SDS America offers these training capabilities in our Samsung SDS Nexshop Training solution. When our retail customers adopt Samsung SDS Nexshop Training methods, we've seen a 25 percent increase in employees passing certification tests on the first try or attempt. Employees also exhibit greater confidence and enthusiasm in their ability to engage with and sell to customers.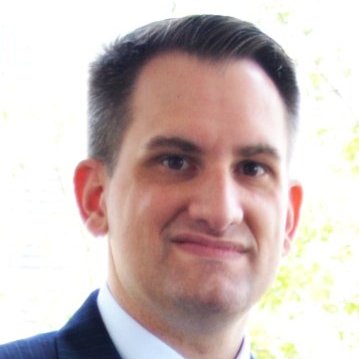 Manager, Joseph Warner
IT Technology
Samsung SDS America
Joseph Warner is the lead Solutions Architect for Samsung SDS America's retail customer experience technology.