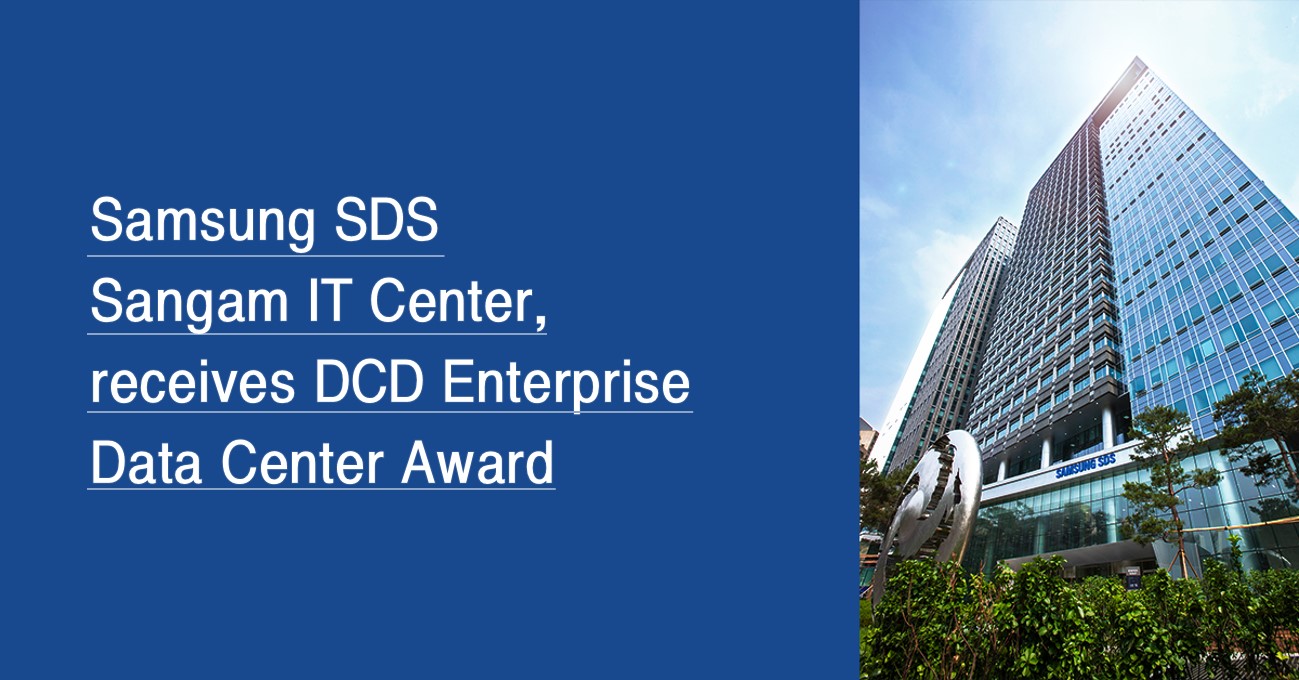 Samsung SDS's Sangam IT center received 'The Enterprise Data Center Award' at the '2016 DatacenterDynamics Asia Pacific Enterprise Data Center Awards plaque' which was held at the Hong Kong Convention and Exhibition on November 9th.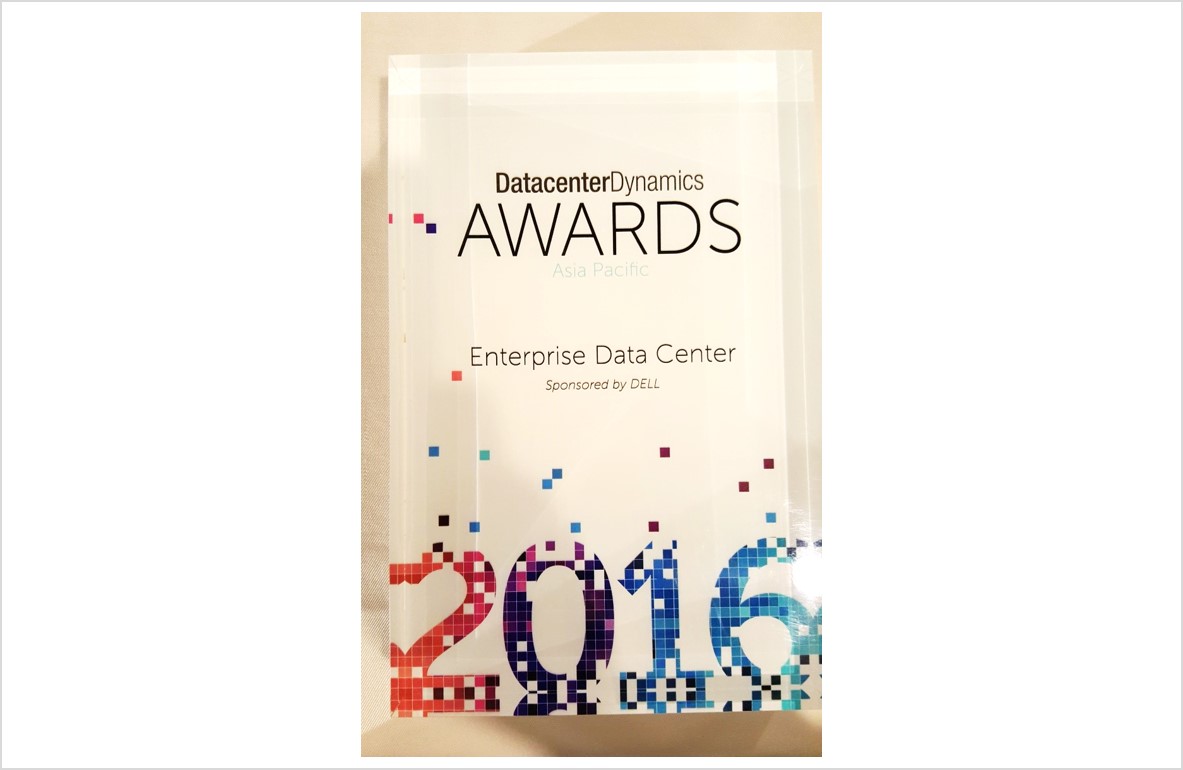 'DatacenterDynamics Awards' is awarded by DatacenterDynamics, a prestigious media in the data center business sector, which annually selects data centers with excellent technology and operational know-how. By receiving this award, Samsung SDS Sangam IT Center is now internationally recognized of its outstanding technology and energy efficiency.
Samsung SDS Sangam IT Center opened last May, 2015. It has a land area of 7,142m², 13 floors above ground, 8 underground floors and 83,431m² floor space. The Center was designed to respond to high-efficiency, highly integrated services such as cloud, big data, and mobile contents to gather global business capability for ICT convergence services.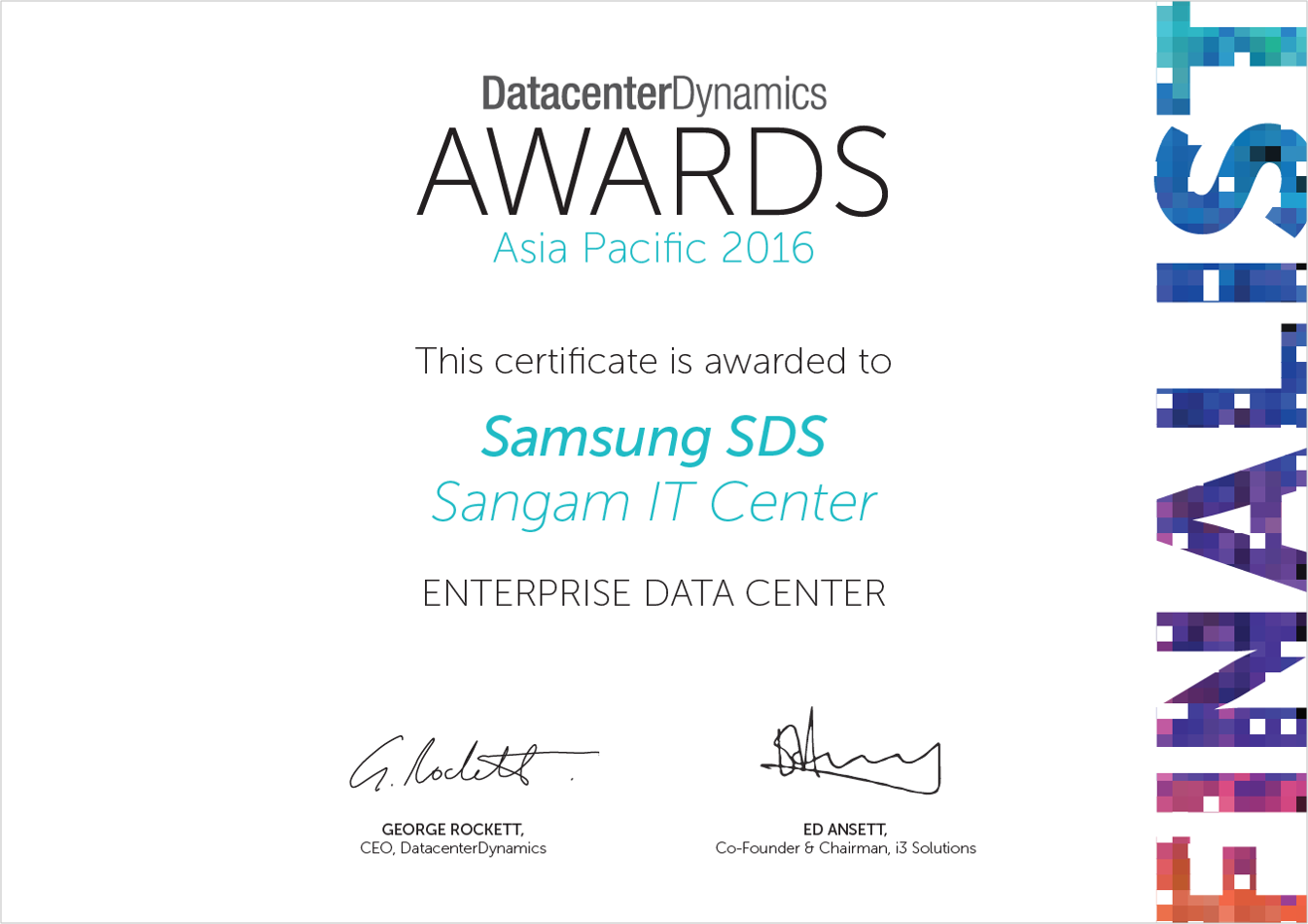 Datacenter Dynamics AWARDS Asia Pacific2016 This certificate is awarded to Samsung SDS Sangam IT Center ENTERPRISE DATA CENTER - GEORGE ROKETT. ED ANSETT.