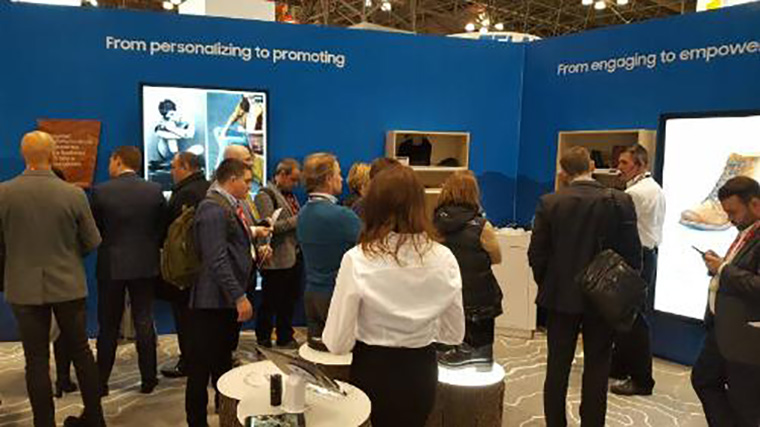 What makes for a truly exceptional in-store customer experience?

For retailers catering to millennial consumers, the bar is quite high. Millennials expect:

First-rate customer service with access to an in-store associate when and where they need them. Many people welcome a relationship with their store associate. If the associate is attentive, helpful, and follows up, most shoppers will want to seek them out for a repeat purchase experience.

A personalized "know-your customer" (KYC) experience with a well-informed store associate who can anticipate, deliver, and add value to the experience—because time is always at a premium.

Items that are customized and curated based on individual needs and tastes.

A fully digitized experience that integrates online with traditional "brick and mortar" commerce.

"Endless aisle" service enabled by real-time inventory management.

Rewards in exchange for loyalty and the ability to easily access any offers when needed without difficulty.
An exciting and pleasing in-store experience—neat, well organized, interactive, and endless aisle.

Expedited checkout. No waiting in lines, please.

At NRF 2017, Samsung took visitors on a customer journey that brought retail innovation to life. By combining Samsung devices (mobile phones, wearables, tablets, and large format displays (LFDs), Samsung SDS Nexshop solution and SapientRazorfish's Razorshop, the IoT-driven experience showcased how retailers can reconnect with customers by bringing the best of online to the in-store shopping experience.

Visitors to the booth saw actors portraying a shopper and an employee.

As visitors entered the booth, they came upon the shopper, "Alex Smith." Proximity-based technology recognized the loyalty application and Alex was immediately recognized at the door. A large interactive display began showcasing items and promotions personalized to Alex's tastes and needs. At the same time,a notification was sent to the wearable devices (Gear S3) of the employees on the floor, alerting them that Alex was in the store.

As the shopper continued her journey in-store, she begins to engage with a store associate. Once an interaction was initiated, the store associate used a tablet device running Nexshop Sales Mobility, an assistive selling tool, to view Alex's profile and purchase history in order to engage in a more meaningful exchange. The store associate recommended a curated set of items tailored to Alex's tastes and displayed these items on a large interactive display for further consideration. Feeling special and well taken care of, Alex chooses items to complete her new look.

When an item was out of stock, real-time inventory management running on the associate's tablet gave Alex the power to ship the item home free of charge. It also pushed another item, which was nearly out of stock, to the cart in Alex's store loyalty app for future consideration, either in-store or at home. When the assistive selling tool, Nexshop Sales Mobility, is integrated with an analytics engine, the sales associate could also see recommended items based off the out-of-stock item and Alex's purchase history, providing Alex a more personalized shopping experience. Alex then purchased shoes in-store to match her look using near-field communication (NFC) to enable a customer-to-businesspayment without a POS or dongle, avoidingthe hassle of waiting in line. Alex was a very satisfied customer.

The store associate was pleased. He felt confident in his sales approach because of Nexshop Training, a cloud-based, on-demand mobile training app that improved his productivity and increased his product knowledge.

The retailer won as well. By using Nexshop Marketing, a cloud-based analytics tool, the retailer strengthened the relationship between the store and its customers by capturing and analyzing real-time data and using it to improve staffing schedules and in-store layouts. The solution could also be used to target ads and promotions to the correct target audience using Samsung's prescriptive analytics.

In scenarios like this one, retailers with the right tools and technology are well poised to surprise and delight their customers.

Have you had a shopping experience similar to this or wished that you had?

To learn more about our Nexshop or analytics offering head to our website or email us at bd.sdsa@samsung.com today!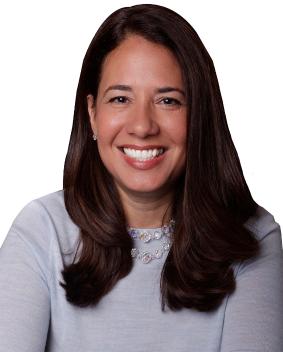 VP, Digital Innovation Solutions, Diane Carlson
Samsung SDS America