What is more comforting than a hot cup of tea on a cold winter day? That is what Unilever-owned tea brand Pure Leaf thought when it sought to create an immersive experience with the support of shopper conversion agency Barrows Global.
The Pure Leaf team chose Samsung Connected Spaces and the Barrows Agile Retail platform as the vehicle to bring the experience to life. Samsung Connected Spaces is a pop-up shop solution that quickly puts products in a setting that deepens customer relationships while enabling data collection on product interaction. With Connected Spaces, Pure Leaf managed to deploy its pop-up in less than 90 days when interest, conversation and purchases around hot tea were at a high.
Right on Time
The idea to create a pop-up did not come until January of this year. Winter had already begun, and the team had a limited amount of time to get a solution off the ground.
The tea company had done pop-ups in the past, according to brand building manager of Unilever Canada, Shagufta Hooda, but the problem with traditional pop-ups is that they often take the better part of a year to plan and execute.
This timeline was not going to work for Pure Leaf. The pop-up might not have been ready until the summer when demand for hot beverages is at a low. After all, who wants a piping hot cup of matcha when it is 84 degrees and sunny outside?
Instead Samsung, Pure Leaf and Barrows were able to deploy Pure Leaf's Agile Retail and Connected Spaces pop-up less than 90 days later, during the first week of April, at one of the busiest transit stations in Canada, Union Station in Toronto. This speedy deployment was largely in thanks to Agile Retail's modular design, which enables brands to quickly assemble and "skin" the standard, flexible construction to their individual requirements. Through the platform, brands like Pure Leaf can move from an initial concept to a fully executed tech-and-data-driven pop-up within 90 days.
The More You Know
When you think about the cost and the time it takes to plan a traditional pop-up, what are you truly getting beside a physical space?
"I believe the best part of the Pure Leaf experience is we are truly combining the best of physical and digital to provide rich experiences," said Steffen Schenk, VP of Innovation & Partnership at Barrows North America, in regard to the role of Connected Spaces and Agile Retail in the Pure Leaf execution.
Schenk sees Agile Retail as an entirely new channel where physical and digital assets converge to launch new innovations in a highly cost-efficient and scalable way. Agile Retail is a direct-to-consumer channel that leverages tech-enabled pop-up experiences to drive opportunistic retail executions at scale.
To drive tasting at the pop-up, Pure Leaf relied on Connected Spaces' real-time analytics and display technology. Specifically, Connected Spaces' retail platform Nexshop combines smart signage, reflective mirror technology and proximity sensors to gather relevant insights about visitors. In Pure Leaf's case, the platform collected demographic information as well as information on how people navigated the space. These insights allowed the brand to A/B test messaging and product assortments to maximize trial and craft the most effective experience possible. Through the Agile Retail channel, Pure Leaf was able to quantify cost per impression and cost per engagement to gain a transparent view into how the pop-up performed against its marketing objectives.
A Good Run
During the shop's one-week run, the Pure Leaf experience received a high number of impressions and subsequent engagements, according to Schenk. As impressive as these numbers are, what is even more impressive is that these numbers were available in real-time. Traditional pop-ups place the burden of collecting information on the brands that create them. Data-driven Agile Retail solutions enable brands to quickly access whether they are getting the most from their marketing dollars and to set performance benchmarks for future executions.
The Pure Leaf pop up represents the first of many Agile Retail successes yet to come. Schenk foresees massive growth with the capability to deploy as many as 500 Agile Retail solutions across North America by the fall of 2018.
Interested in learning more? Send us a tweet at @SamsungSDSA.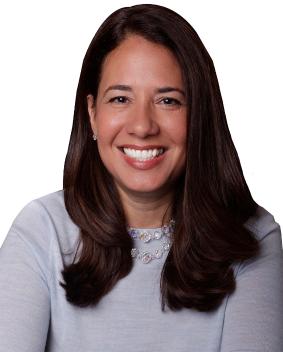 VP, Digital Innovation Solutions, Diane Carlson
Samsung SDS America