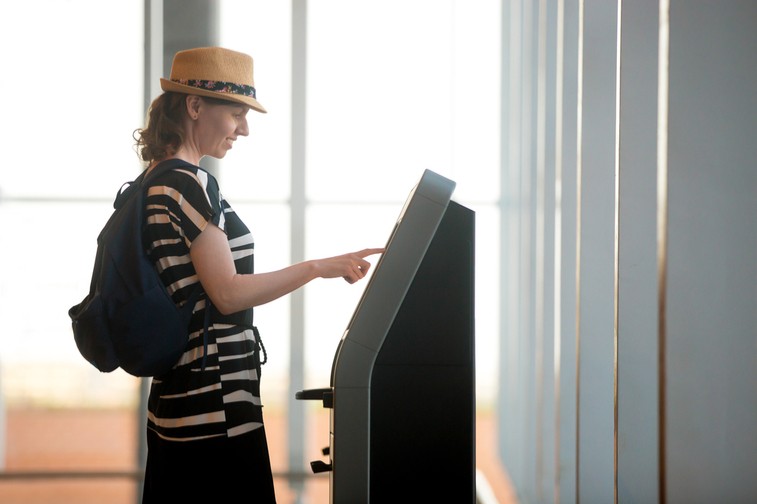 Interactive kiosks are quickly becoming an integral part of an organization's overall marketing strategy and offer a wide range of specialized hardware and software that make it easier than ever to provide information and entertainment. In the past, interactive kiosks were little more than fancy telephone booths. However, the advancement in kiosk software has caused many industries to embrace kiosks as viable touchscreen solutions that can increase user experience while building an interactive solution for customers.
How Interactive Kiosks Work
It is essential to understand how digital signage works so that you can better understand how kiosks can be leveraged by your business to create a digital experience for your customers. In the past, a digital retail kiosk would require custom programming and design in order to install a touchscreen. Due to the advent of System-on-Chip (SoC) displays and web technologies, the past method of complicated and costly custom development is no longer a concern. Now, the same technology that powers interactive touchscreen experiences in phones and tablets is driving interaction with larger screened kiosks. The displays with SoC technology can leverage HTML5, the same technology that your smartphone and tablets use, through the use of computers that are stored either below or behind cabinets within the display.
The earlier versions of SoC technology were not able to provide enough computing power to make large digital screen interactions enjoyable. Now, the smart signage platforms can deliver the same smooth user experience that smaller screens do. Sometimes the larger displays are even able to exceed the performance of smaller displays. While the maturing SoC technology was a big part of the rise of touchscreens in retail kiosks or service kiosks, the widespread adoption of HTML5 proved to be the catalyst that allowed for the easy-to-build and readily available capabilities that customers come to expect in cell phones and tablets in digital signage.
How Interactive Kiosks Increase Sales
Most customers and everyday shoppers may not be aware of just how many screens they see in a given day. The integration of the display in our daily lives has made many shoppers unaware of how interactive they have truly become. The interactive nature of displays is the real area opportunity for sellers. Sellers no longer are comfortable with static, plain messaging that they have to read. The buyers of today not only want but expect an immersive, interactive experience. Customers want to be part of the story, part of the experience that comes with buying the product almost as much as they want the product benefits themselves. Interactive displays and kiosks help bring customers further into the experience that your brand, product, or service offers. Here's how:
1. They get attention
When walking in a mall or a car dealership, you can't help but notice interactive kiosks that showcase attention-grabbing products or solutions.. Compared to a static retail display, which uses bright colors and jarring designs to get attention, the interactive kiosk has a more effective, engaging nature. Simply put, they have the "wow" factor. The attention that they grab will pay dividends as you increase foot traffic through desired store areas or increase the interaction with customers and your brand. Before you can begin to interact, inspire, and educate your customer base, you must first get their attention.
2. Customer Interaction
Building off the first point, in addition to attracting attention, interactive kiosks are then able to turn that additional attention into increased customer interaction. Customer interaction is the main ingredient needed to promote brand loyalty and inspire customer confidence. A Forrester study found that customer experience leaders grow revenue faster than their competitors, with leaders achieving a 17 percent compound average revenue growth rate (CAGR). By interacting with a digital display, your customers are much more likely to remember your product offering or value proposition. The nature of interactive displays means that customers will leave the store or area with a unique experience that is tailored to their needs. By providing multiple ways to gather information, interact with your brand, and learn more about what your business stands for, kiosks provide more customer interactions that directly influence purchasing decisions.
3. Entertainment
While you may think of your store as your business, many consumers think of shopping as a method of entertainment. When you begin to think of shopping as a form of entertainment, how does your store stack up? If you find that your store is lacking in the entertainment category, an interactive kiosk is a great way to augment it. Customers who are more entertained are more likely to make a purchase. In fact, according to the Temkin Group, 86% of customers who received excellent customer experience were six times more likely to repurchase from that company than those that did not have an exceptional customer experience. Increasing the entertainment elements in your store will simultaneously increase the impact of your interactions with customers.
4. Education
Interactive kiosks are a great way to inform your customers about the products or services you are offering. A customer who is more knowledgeable about your business is more likely to make a purchase from your business. If you are a retailer, then you know the inherent challenges in trying to inform your customers about the unique features and qualifications of your product without coming off as "salesy" or invasive. The interactive kiosk can inform customers with unique integrations of video and touch screen interactions that show the features and benefits of your product without overwhelming customers who may not be ready for personal interaction.
5. Flexibility
Traditional in-store marketing displays need to be made before they are placed in the store. This means that once the design has been decided upon and created, there is no going back on that particular piece of marketing. This is where the interactive kiosk has an advantage over traditional marketing materials. Digital displays offer flexibility to customers and owners alike. Retailers can adjust the content and design of the screen in real-time, at predetermined schedules, or any other custom setting they would like. Some interactive kiosks are even able to change their display based on the demographics of the people who are approaching. This incredible flexibility allows you to become more efficient in your targeting and increase the effectiveness of your marketing campaigns while gathering data for future changes you may need to make.
Final Thoughts
Interactive kiosks are able to leverage technology that allows for flexible deployment of marketing messages that can inform, entertain, and interact with customers. There are many benefits to digital displays that all aid in the effort of increasing sales and better serving your customers. The benefits of interactive kiosks extend to both customers and owners, providing a flexible solution that is sure to offer an endless amount of possibilities for both sides. As technology continues to get better and better, shoppers and retailers alike will look for ways to integrate interactive kiosks into their shopping experience.
Are you interesting in learning more about how interactive display technology can be incorporated into your in-store experience? Contact us here to learn about what solution will best fit your business needs.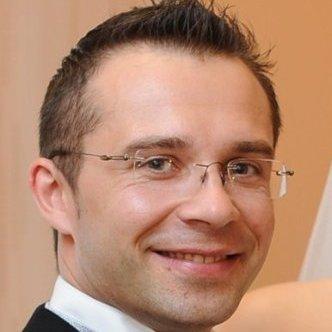 Director, Romulus Stoian
IT Technology
Samsung SDS America
Romulus is a seasoned advertising and marketing executive with nearly two decades of experience in domestic and international business strategy and execution, development, strategic partnerships and smart analytics for audience measurement, mobile and digital media innovation in OOH advertising. At Samsung SDS, Romulus leads DOOH Marketing Solutions and is responsible for product management, market positioning and strategy for digital out of home advertising in the US and Canada.