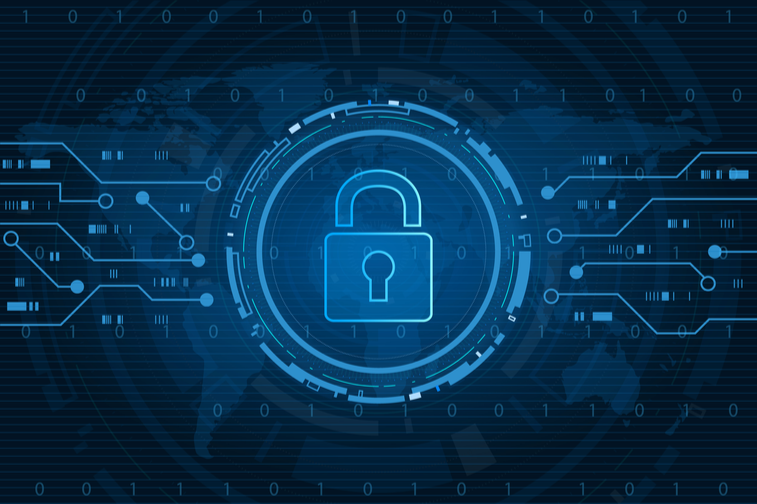 Depending on your perspective, the insurance industry can be viewed as under siege — a lingering soft market, toughening regulatory requirements and heightened customer expectations — or poised for positive change and product innovation due to the rise of InsureTech and investments in digital transformation.
As with many industries, technology in the insurance sector is viewed as both savior and scapegoat in the quest to drive growth, particularly when it comes to mobile. Sales teams are demanding better mobile capabilities to maximize their reach and responsiveness; on the enterprise level, insurance companies seek more advanced solutions to improve management of the growing number of mobile devices used to facilitate communication and sales opportunities across the organization.
Relief from insurance industry-wide mobility management pain points
From large-scale device migrations to tracking inventory for an entire enterprise, reliable and effective mobility management services are a top priority. However, keeping up with the demands of a mobility services program can be a drain on a company's time and resources. These efforts often fall flat without adept mobile knowledge and capabilities, resulting in:
•Disconnected asset inventory tracking
•Lack of visibility across business units
•Absence of software and technology to support the mobility infrastructure
•Expenditure of valuable resources for ordering, delivering, and fixing mobile assets
•No transparency into the mobility program, carrier data and plan usage
•Inadequate policies or tools to sustain a successful enterprise mobility strategy
Outsourced managed mobility services can help insurance companies truly transform into mobile operations — but only if your provider addresses the current challenges and evolving needs of your company.
Managed mobility services: Finding a solution that generates results
Managed mobility services providers deliver trained staff and processes to allow end users, via self-service, to control the management of mobile devices, all while ensuring predictable costs and appropriate usage. Not only that, preferred providers can deliver high-quality deployments, continuous optimizations, time-savings with real-time analytics and action, and cost-savings across the enterprise.
There's certainly no shortage of managed mobility services providers in the market, ranging from do-it-all suites to specialized products with specific functions. That means there's no need to settle for a solution or provider that doesn't check all your required boxes. While these solutions are a major investment, the benefits of the right provider outweigh the cost, so it's critical to think beyond the price tag when evaluating your options for a new managed mobility services provider:
1. What are your insurance organization's current mobile requirements, now and into the future? Will the managed mobility services solution fit in with your current IT landscape? Will it meet the size and scope of your company's needs? Is it compatible with your current data and mobile device security networks? Will it work on the operating systems most often used? The answers to these questions are vital in the mobility services selection process.
2. Is the solution customizable? There's no one-size-fits-all for every company seeking managed mobility services. But there are providers that allow you to pick and choose from a la carte service offerings, paying for exactly what your organization needs and eliminating extraneous features.
3. Will it integrate with existing technology? Seamless integration with other systems — security applications, mobile app managers, cloud services, and even HR — is key. If a solution doesn't integrate with ease, you may be forced to layer on additional systems, which can add to your costs and quickly drain your resources. The latest report from PwC's insurance practice says it best: an insurer's technology must enable the whole business, not just certain parts of it. Successful enterprises "don't limit technology strategy and execution to just the front or back office. They instead use it to tie everything together, thereby enabling the company to be insight driven and more effectively serve the end customer."
4. What kind of support does the provider or platform offer? Can the managed mobility services solution support company users who are experiencing issues, at any time, regardless of where they're located around the world? Easily accessible assistance, available 24 hours a day, seven days a week, is especially critical for a mobile or remote workforce.
5. What are reasonable response times? How long will it take to fix an issue, should one arise? Do they offer in-house service if it becomes a real necessity? Ensure that the provider can give you an upfront estimate of response times regarding how long it will take them to react to and ultimately resolve a problem. Better yet, inquire about a Service Level Agreement to hold them accountable for the promises they make during the sales process.
6. Is the managed mobility services solution built for scalability? Mobile technology is constantly changing, and so are your business needs. Look for a managed mobility services solution that can adapt depending on the number of mobile users and can grow in the event of M&A activity. And don't forget to ask what the terms are for adding and dropping services.
7. Does the solution provider have a track record of innovation? You want your company to be on top of the latest advances in technology to gain an edge over competition. A forward-focused managed mobility services provider will help ensure your organization remains relevant and performs at the top of its game.
8. What are past customers saying? Do users have positive reviews about the managed mobility services provider? Ideally, you want to choose a provider that has proven longevity, loyalty and reliability within your industry.
From comprehensive bundles to specialized products with defined functions, managed mobility services solutions can vary widely, so take the time to weigh the pros and cons of each based on your specific organizational requirements. Some providers may even offer a trial period, so you can test drive the solutions to make sure they're the right fit for your end users.
Bringing end-to-end mobile ecosystem management to your company
Managed mobility services from a trusted provider like Samsung SDS can deliver scalable solutions and expertise to help drive your business goals forward. Our remote and on-site Samsung experts help you take care of your business' mobility needs with adaptable, comprehensive mobility services, so you can focus on what really matters — taking care of business.
Learn more about how we're helping insurance providers cover their mobile management needs, in order to provide their clients with the best coverage.