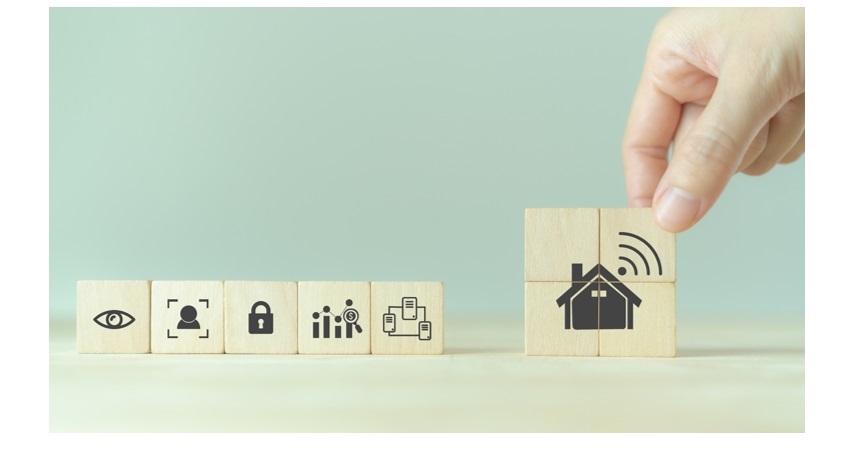 Due to the energy crisis caused by the Russia-Ukraine war, heating and electricity rates continue to rise, imposing a heavier burden on households. This drew much attention to smart home solutions. These solutions save energy by reducing unnecessary costs like maintaining unnecessary power usage or heating unused rooms. In addition, a smart home solution can connect all the devices in a home and manage them together efficiently. Today let's learn about the emergence of Matter, a standard IoT protocol, and the acceleration of the smart home era.
The Emergence of Matter, a Standard That Can Solve Standardization Issues
Unlike their initial concept, smart home solutions were not frequently utilized, because they were not standardized. If a consumer uses a Samsung refrigerator, an LG washing machine, and a Xiaomi robotic vacuum cleaner, then he/she will have to use 3 different apps (Samsung SmartThings, LG ThinQ, and Xiaomi Home), which are not interoperable. One might think that using Google Assistant would solve the integration and interoperability issue, but connecting devices is still not easy. And even if the connection was made, it is hard to develop a practical routine*.
* Routine: In a smart home, users can set up smart home routines to activate automated actions for a certain task at a particular time -- like turning on the TV at 7:00 am to watch the news, maintaining the dining room temperature at 24°C, or drawing the curtains open

It is estimated that the number of smart home devices will exceed 20 billion units by 2030. All kinds of devices, including smartphones, tablets, and TVs are already connected via broadband wireless access. In addition, these devices will support Matter, a connectivity standard led by The Connectivity Standards Alliance (CSA). Matter is an IP-based standard connectivity protocol for smart home IoT devices. Previously, products were connected using their own protocols and APIs, but the emergence of Matter enabled network configuration using the Ethernet, Wi-Fi, and IEEE 802.15.4, a wireless protocol for low-power wireless communications.
What Kinds of Technologies Are Included in Matter?
Usually, once a market-dominant standard appears, various smart home devices adopt the unified standard, thus creating a new innovative market, as in the case of Matter. Then what kinds of technologies are hidden behind Matter?

If a new smart home device you purchased has a Matter certified mark, you can scan the product QR code with your smartphone or tablet, and the device will immediately be registered onto your home network. This is because Matter uses a standardized protocol that securely transmits the home network ID and password via NFC, Bluetooth, etc.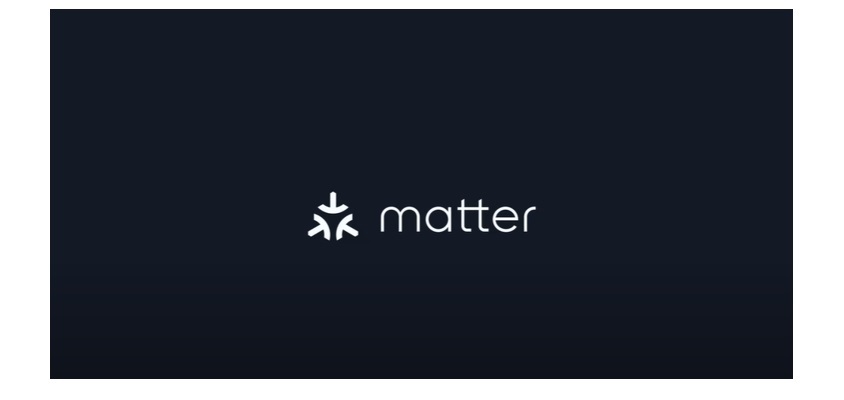 Matter: Making the smart home a more connected, comfortable, and helpful place. Devices with a Matter logo can be conveniently connected. (Source: CSA)
Matter: Making the smart home a more connected, comfortable, and helpful place.
Devices with a Matter logo can be conveniently connected.
(Source: CSA)

See video
There is one more thing that matters when you use a smart home device: security. Recently, an incident occurred where a smart home dashboard was hacked, and captured images of the home could have been illegally spread. Matter uses Thread* to securely integrate small smart home devices, such as light bulbs, door locks, blinds, HVAC controls, and fire alarms. Usually, a thread is a small set of instructions designed to be executed by the CPU in programming. In Matter, this thread is a different and even more important concept.
* Thread: a new communications protocol for the smart home.

Thread is a Mesh network technology-based wireless protocol designed to make IoT devices communicate with each other more seamlessly. An extender is needed when extending the network connection range using an IP router. But Thread makes it easy to securely connect devices to the network without such a router. Because Thread supports IPv6-based end-to-end encryption*, low-power microdevices can be easily controlled even in an "inactive" state. Let's take a door lock as an example. A door lock is a network device that is activated only upon request. Without Thread technology, the battery may not last long, or the connection may be lost when the device is being used. Simply put, Thread allows devices to be easily connected to the home network and activated immediately, even while in inactive status.
* End-to-end encryption transmits information from the sender to the receiver while maintaining the information's encryption. In other words, there can be no hacking or stealing of encrypted information during the transmission. The information can only be read using the two connected devices.
Companies and Products Participating in Matter
Matter started as the Connected Home Over IP (CHIP) in December 2019, and over 240 IT service providers and manufacturers have already joined it. In 2022, the project changed its name to Matter when Apple, Amazon, Google, and Samsung Electronics joined the CSA. This significantly added vitality to the smart home market.

In Korea, Samsung and LG announced their plans to develop their own smart home devices to comply with the Matter standard. Even the furniture maker IKEA joined Matter, raising the likelihood of Matter's success.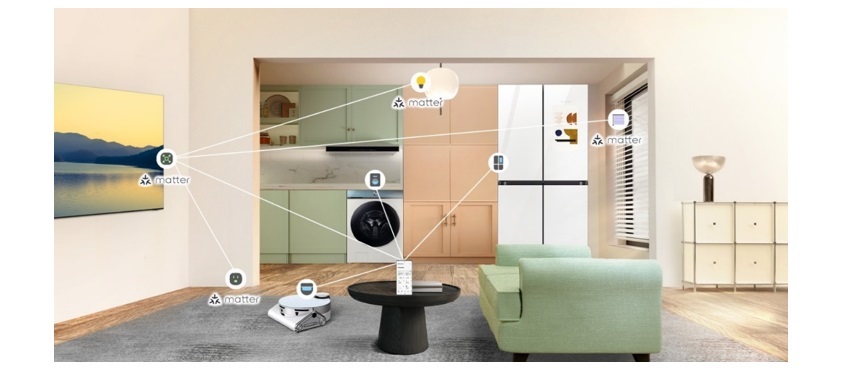 This new IoT standard Matter easily connects all kinds of devices. (Source: Samsung Electronics, SmartThings)
This new IoT standard Matter easily connects all kinds of devices.
(Source: Samsung Electronics, SmartThings)
Merits of Matter
What's good about Matter, with such a growing number of participants, is that users don't need to install several apps on their mobiles. They can use any service, whether Amazon Alexa, Google Home, or Apple Siri, as a Matter control device. In other words, consumers can control several smart home devices with Samsung SmartThings or RMSEP. Any device that is in the Thread network can be used as the controlling device.

The latest version of Matter, Matter 1.0, only supports smart lights, plugs, switches, smart TVs, and temperature controllers, but more items are being added to the list. Samsung and LG's smart TVs and webOS; Eve Systems' motorized blinds, ventilators, and smart plugs; Google Nest; IKEA's DIRIGERA Hub, and many more are already available or will be developed. In particular, Hisense based in Qingdao, China unveiled its plans to adopt Matter as the standard. All this will further vitalize the smart device market.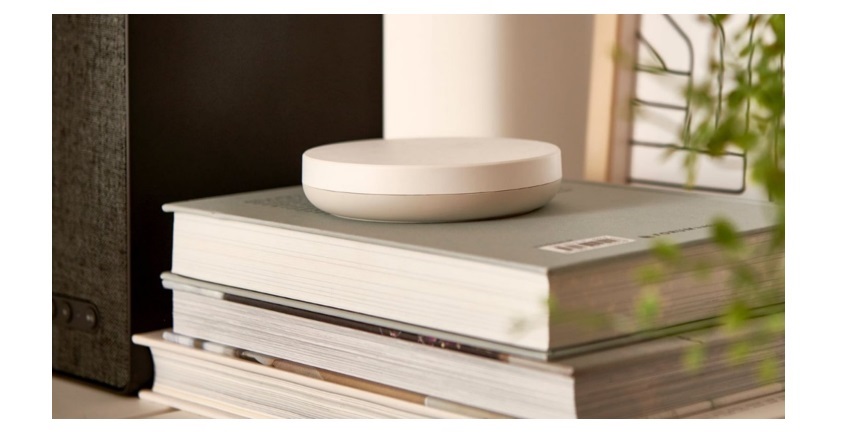 Matter-ready device DIRIGERA Hub launched by IKEA boasts a North European stylish design (Source: IKEA)
Matter-ready device DIRIGERA Hub launched by IKEA boasts a North European stylish design (Source: IKEA)
One of the biggest merits of Matter is that it makes product development easy. Previous IoT standards, including Zigbee, used difficult connection methods, and there were several challenges since they were not IP-based network connections. Since Matter provides a unified application layer that simplifies development and connection, companies will compete to make their smart home devices a dashboard or administration platform that consumers first access.
What Will Be the Future of Smart Home Solutions?
The Samsung Electronics' SmartThings service was developed using Groovy to provide services via Zigbee communications. On September 30th, 2022, Samsung Electronics revamped SmartThings to make it Matter-ready. This shows that smart home solutions are being shifted to be Matter-ready.

In the IT service market, the one who controls the platform takes all. Apple, Google, and Kakao Talk (South Korea's top messenger app operator) are dominating several markets, including the App Store, by leveraging their platforms. The smart home market is witnessing severe competition among manufacturers and service providers. In the end, the winner will be chosen depending on what users choose to log in with. In other words, it's about which app will pop up first for smart home services. In a way, a smart switch is about simply turning the power on and off. However, services offering user-friendly UX and allowing users to conveniently use the service based on user-defined scenarios (e.g., when to turn on and off the switch in which circumstances) will be the ones to succeed.

The value of smart home solutions will further increase as the value of energy -- as a resource -- grows and AI takes a greater role in our lives. In the near future, the boundary between offices and homes might disappear, and a smart home solution will automate the workspace. Maybe it's time to think about which smart home hub we should purchase.