Partnership
e-Spirit and Samsung SDS Announce Strategic Partnership for Digital Signage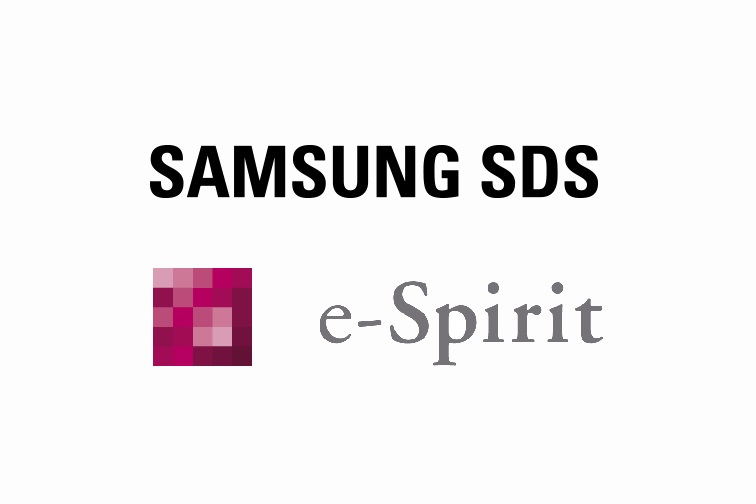 Samsung SDS offers content-as-a-service to digital signage portfolio customers using FirstSpirit CaaS
e-Spirit Inc., maker of the FirstSpirit Content Experience Hub, and Samsung SDS Europe Ltd., provider of IT solutions, today announced a strategic partnership focused on delivering a jointly developed content signage package to complement Samsung SDS's Nexshop Marketing solution for digital signage. This initiative is in direct response to the booming market for digital signage which improves a company's ability to target content to customers at the right place and time using digital screens.

According to research firm Markets and Markets, the digital signage market was valued at $16.88 Billion in 2015 and is expected to reach USD 27.34 Billion by 2022. Despite this growth, vendors struggle to offer the full set of services needed for a complete end-to-end digital signage solution. This strategic partnership will enable Samsung SDS to expand its portfolio of digital signage systems and services to include content-as-a-service (CaaS) using the FirstSpirit Content Experience Hub. FirstSpirit CaaS will give Samsung SDS digital signage customers the ability to influence buying behaviour at the point of sale by delivering targeted content to digital signs in real time—whether in a store, bank, hotel, sports venue, etc.—for more personalized consumer experiences.

As the editorial environment for digital signage systems, FirstSpirit CaaS offers the entire range of professional functionality for the creation and distribution of multi-language content. It's is the next evolutionary step in customer experience management and a perfect fit for Samsung SDS's digital signage portfolio. Companies need the ability to influence customer buying behaviour at the point of sale and digital signage is the perfect vehicle for delivering personalized content and experiences that turn content into revenues. The new content signage package is being developed and marketed on a joint basis and is to be rolled out worldwide.

"Demand for digital signage is expected to grow exponentially over the next five years and with this partnership Samsung SDS is poised to firmly establish itself as a market leader. Content-as-a-service is a game changer that will put Samsung SDS's digital signage portfolio at the forefront of innovation," said Udo Strasser, chief revenue office for e-Spirit. "It's a smart choice for any company looking to influence customer buying behaviour regardless of location and turn digital content into actual revenues."

"We are very pleased to be working with e-Spirit," said (Name), (Titl). "This allows us to offer our customers entirely new possibilities for the dynamic use of digital signage systems as a complement to their multichannel strategy."

"We are proud that our new joint venture doesn't just allow us to support Samsung SDS's digital signage strategy, but also to continue to develop our CaaS portfolio together with a global market leader," said Robert Bredlau, vice president international partner management at e-Spirit.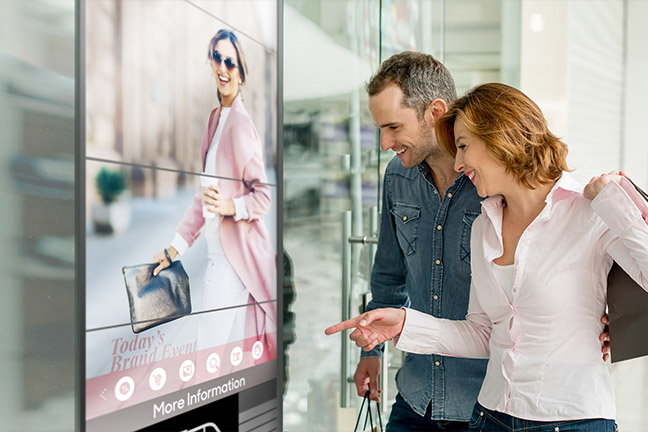 Learn more about FirstSpirit CaaS.

About Samsung SDS
Samsung SDS is a global IT service company that led Korea's IT industry for over 32 years since its establishment in 1985. We have paved the way for the growth and development of clients through innovation utilizing information technology in data processing operations, system integration, IT services and current ICT services. Samsung SDS is also the engine to Samsung group's growth as the sole ICT services and solutions provider, conducting major projects including system operation, consulting, system integration, IT outsourcing and ICT infrastructure for all Samsung Group affiliates.

Nexshop Marketing is a retail sales and marketing support solution that strengthens the relationship between stores and their customers through digital signage, interaction, indoor sensing and instore analytics.

For more information, visit: www.samsungsds.com/eu

About e-Spirit
e-Spirit changes the way companies in every sector monetize their content. It is a leader in enabling companies to unlock the value of digital content and transform the way they communicate with customers and employees. FirstSpirit combines all systems, applications, data and content required for the design of engaging customer experiences to create a central digital content hub. It gives companies the required infrastructure for efficiently supplying increasingly large quantities of (personalized) content for increasing numbers of channels and touchpoints along the customer journey, allowing them to systematically reach customers worldwide.

With FirstSpirit, FirstSpirit Cloud and FirstSpirit CaaS, e-Spirit offers users diverse solutions for significantly accelerating the time-to-market of their communication for products and brands and rolling out digital marketing measures target group specific and in real time.

e-Spirit was founded in 1999, is part of the adesso Group and has offices in 16 locations in the US, Germany, Great Britain, the Netherlands, Switzerland and Austria. Customers include international brands and corporations such as BASF, Bosch, Commerzbank, EDEKA, L'Oréal Luxe, MAN, Media-Saturn and many others. www.e-Spirit.com



e-Spirit Inc.
One Cranberry Hill, Suite 100
Lexington, MA 02421, USA
+1 781 862 5511
us-info@e-Spirit.com
www.e-Spirit.com

Media contact for e-Spirit:

Rob Goodman
McKenzie Worldwide
+1 (503) 380-2441
robg@mckenzieworldwide.com