Partnership
Samsung SDS Leads Digital Innovation of European Convention Centers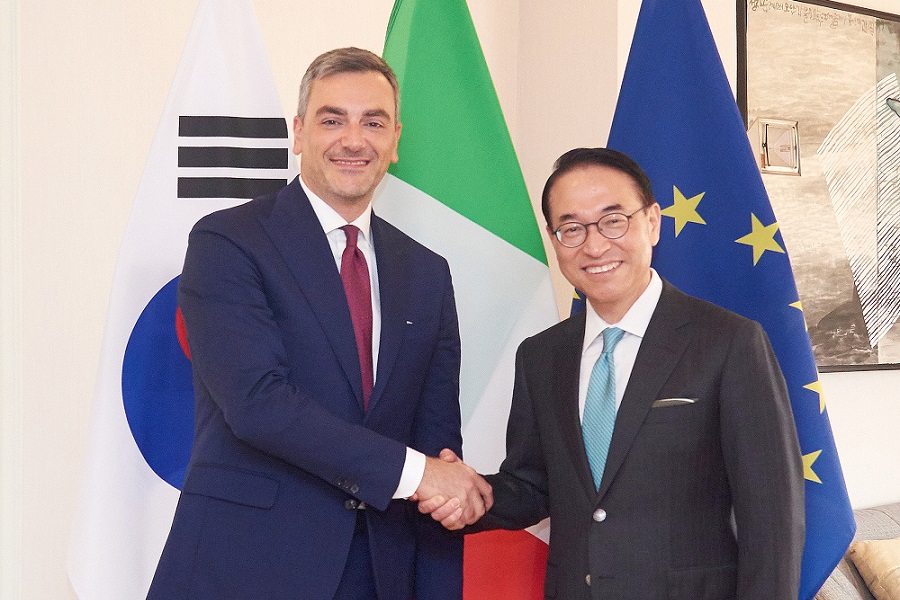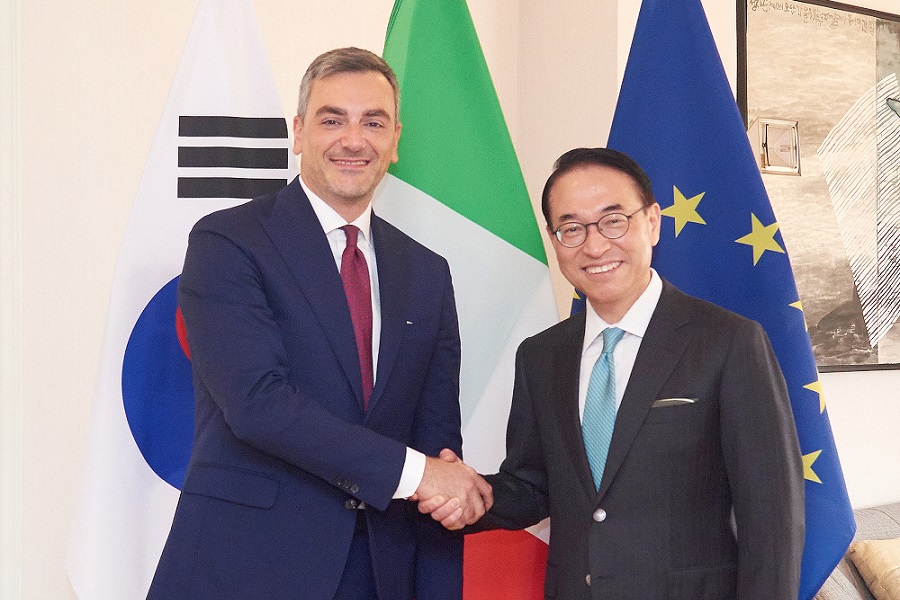 Samsung SDS signed a MOU on November 2 to establish strategic partnership with Italy's Fiera Milano to carry out digital transformation.
+ Signed strategic partnership agreement with Italy's No.1 convention center, Fiera Milano
+ Conducting digital transformation business with major European convention centers in Germany and UK
+ To realize digital transformation of European Automaker's showrooms

Samsung SDS signed a memorandum of understanding on November 2 to establish strategic partnership with Italy's Fiera Milano to carry out digital transformation.

Fiera Milano, the world fourth and Italy's top convention center in Milan, hosts over 80 major exhibitions in Europe every year.

The two companies agreed to establish a digital transformation roadmap and implement innovation plans to realize the future of the convention center.

As a strategic IT partner, Samsung SDS will apply its Nexshop solution and adopt latest information technology to deliver △digital innovation in exhibition spaces △data analysis to forecast visitor number and optimize directions △cloud migration of legacy business △digitalize employees' work environment with mobile app and video conference services.

This agreement with Fiera Milano was signed in recognition of Samsung SDS's experience and capability from conducting digital innovation business of exhibition centers in Germany and UK.

Samsung SDS is innovating Koelnmesse, a major convention center in Germany by applying Nexshop, a retail solution with digital signage and contents management system. The digital innovation of Koelnmesse will be completed once Nexshop is applied to the remaining 4, among total of 11 exhibition halls.

Samsung SDS has realized the intelligent exhibition center that delivers real-time information including exhibition location, program, schedule, weather, and congestion to the visitors through digital signage in Koelnmesse.

Also, in July, Samsung SDS has won digital transformation consulting project of a major exhibition center in London, UK.

Based on the results of consulting project, the convention center, which hosted the G20 summit and the London Olympics games, will decide the next phase of its journey towards digital transformation.

Meanwhile, Samsung SDS is applying Nexshop to 2,000 automotive showrooms located throughout Europe to realize digital transformation of a European automaker.

When a customer visits the automaker's showroom, the person can easily experience different model and option of a vehicle through a digital kiosk. Also, the salesperson can enhance performance with tailored marketing leads based on data analysis derived from real-time customer response.

Dr. WP Hong, CEO and President of Samsung SDS, said "We are actively engaging in digital innovation business with major European convention centers and automakers. We plan to further expand our business to other markets such as Asia and South America."