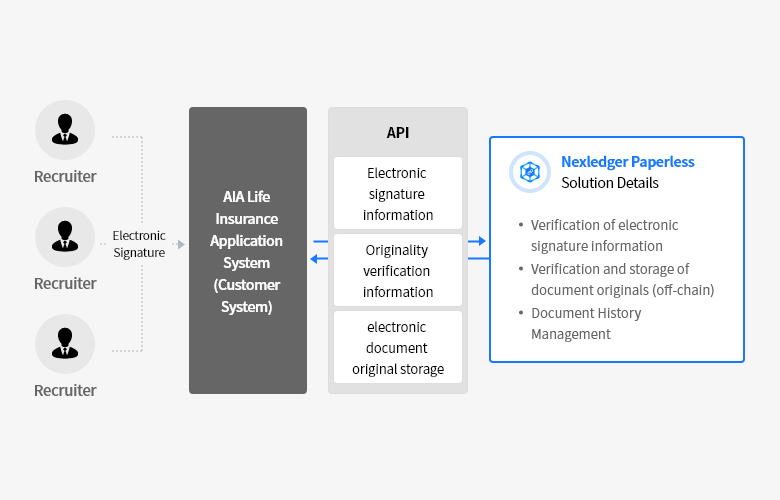 AIA Life Insurance
Implementation Cases of Nexledger Paperless Service
In order to prevent incomplete sales of insurance products under the enforcement of the Financial Consumer Protection Act, recruiters are required to fulfill their obligation of providing explanations and documentation to consumers, and electronic signatures of recruiters are applied as a means of verification.

Therefore, AIA Life has introduced a paperless service, replacing electronic signatures with authentication passwords without the need for separate program installations or additional implementations. Additionally, they have implemented features such as document creation timestamp verification alerts and the verification of the original electronic document using a unique cryptographic hash value.