What to Do for Mass Deployment of Smart Containers


1. What is a 'Smart Container'?
The fourth industrial revolution is now upon us, driven by technologies such as artificial intelligence (AI), Internet of Things (IoT), cloud computing and big data. In the container shipping industry too, a movement is well underway to improve service quality by adopting information technologies. One example of this is smart containers equipped with IoT devices.
Instead of counting on human eyes and hands, smart containers use IoT devices to track cargo locations and status in real time. They also help create profits and make service more competitive through resource optimization.
Below are the four benefits we expect to gain from smart containers whose main purpose is to ensure business continuity.

&nbsp - Better end-to-end visibility
&nbsp - Greater customer reliability on shipments
&nbsp - More control over the entire shipping process
&nbsp - Greater profitability and competitiveness

2.Technology Development & Challenges
Development of Smart Container Technologies

Among the benefits mentioned earlier, location tracking might not seem new because it's been a while since people started to use location tracking via DTG1) or GPS devices. However, the biggest difference is that it is now possible to track the location of not just vehicles (whose power supply and network connection are relatively easy) but also containers (whose location tracking is subject to a number of constraints). Also, the tracking service can be provided even in the case of multimodal transportation.
Then, what is it that's driving this change? It is the development of the following technologies that have made smart containers possible.

1) The Emergence of IoST
First, it is the development of network technologies. From the analog-based 1G to the current 4.5G, wireless network technologies have gone through significant progress. Among them, the emergence of IoST, supported by Low Power Wide Area Network or LPWAN, stands out the most.
Major LPWAN wireless technologies such as LoRa, SigFox, NB-IoT3) have enabled low-power, low-cost and broadband communication, suggesting an optimal communication solution to the maritime shipping industry.

2) Development & declining costs of sensor technology
Second, it is the development of sensor technologies and declining costs of sensors. In smartphones we use today, there are already more than 15 sensors embedded designed to recognize one's GPS, acceleration, motions, fingerprints, iris, etc. This has become possible as the sensor technologies have been developed enough to make sensors smaller and less costly. This current trend provides various options applicable to smart containers.

3) The rise of platform service market based on big data and cloud
Lastly, as a significant amount of data is collected from IoT devices, there has been a growing need for a platform to effectively handle the collected data. And big data technology and the cloud market can be a solution for this. In other words, it has become much easier today to create a platform where data from containers around the world can be analyzed within a few seconds and a variety of information can be provided in a timely manner.

Prerequisites for Mass Deployment of Smart Containers

It is clear that the development of communications, sensor and platform technologies has promoted the adoption of smart containers. Nevertheless, the adoption is not happening industry-wide, staying at a pilot-testing level. This is largely because there remain some challenges to be resolved, such as battery life of IoT devices (service continuity), wireless dead spot issues when cargoes are stacked up in multi-tier on a vessel or at a terminal, relatively higher costs of devices than logistics costs (economic feasibility), and maintenance.

3. Solutions for Mass Deployment of Smart Container
Despite ever-evolving technologies, widespread adoption of smart containers is not happening yet. In this chapter, we're going to discuss how we can promote mass deployment of smart containers.

Service Continuity – Algorithms for minimum power consumption

To be able to use the LPWAN technology, devices need to have a long battery life of up to ten years and be less than five dollars per unit. Although the network technology is being pushed for mass deployment, that is not yet happening in IoT devices due to lack of technologies supporting network handover. Further improvements and R&D are required to adopt the devices in logistics where cargo shipments are on the move.
The total container shipping may take up to 90 days including the periods of storing them in a manufacturing base (warehouse) or at a terminal and the inland transportation. This means that IoT devices should be able to work during those periods. At the moment, they can support only up to one or two weeks on the assumption that they transmit data in real time. As a solution to this issue, the following can be considered as a way to minimize power consumption.

1) Control by adopting accelerometers4) or vibration sensors
First, we can use accelerometers or vibration sensors to send the location and status of cargo containers regularly by sensing vibrations during in transit. If the accelerometer measures no vibration as the vehicle is not in motion for a certain period of time, the LPWA device goes into sleep mode to minimize power consumption.

2) Automatic control of signaling cycle based on battery life
Second, by sensing the device's remaining battery life, its signaling cycle can be automatically controlled. Based on the estimated time of arrival (ETA), it calculates battery consumption required until the remaining period of time so that the device can continue working until the vessel arrives at its final destination.

3) Automatic control of sensor modules synced to geofence
Third, we can choose to activate or de-activate sensors depending on the modes of transportation by using geofencing at ports, the border between land and sea. During inland transportation, you activate all modules on your containers including vibration sensors, communication modules and GPS modules while you de-activate some sensors when the vessel gets out of the port. This way, you can minimize power consumption.

4) AIS information on sea routes
When containers are on sea routes, transmitting and receiving data is possible via satellite only. Therefore, while at sea, cargo information can be stored in the device, which then can be transmitted collectively when the cellular network resumes at the port, while locations on sea routes can be tracked using the AIS information. In this case, we can reduce power consumption by de-activating energy-consuming GPS and communications modules.

At Samsung SDS, we're developing communication module control software (firmware) using vibration sensors. By utilizing AIS and geofencing technology currently under operation, we're trying to upgrade the software. With this, we expect to maximize battery life and to enhance our end-to-end service coverage on long-distance sea transport.

Control over Network Interference – Create a mesh network

At a terminal, yard or on a vessel, it is common to stack up containers in multi layers to maximize space efficiency. However, due to the electromagnetic shielding7) occurring at the bottom containers, signals are often not transmitted or blocked. To solve this issue, we can create a mesh network, putting femtocells in the middle to collect data from IoT devices and transmit them to the backbone network.
Although you can create a mesh network among IoT devices, it consumes too much battery to calculate the shortest distance to the gateway devices and receive data from nearby devices. Therefore, it is better to create a mesh network encompassing femtocells at the optimized locations in order to minimize shielding.

Economic Feasibility – Develop cost-efficient devices


For more details, you can download a White Paper from Samsung SDS Insight Report.



▶ &nbsp&nbspThe contents are protected by copyrights laws and the copyrights are owned by the creator and Samsung SDS.
▶ &nbsp&nbspRe-use or reproduction as well as commercial use of the contents without prior consent is strictly prohibited.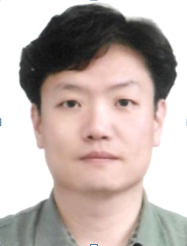 Senior Consultant, Kyungil Oh
Smart Logistics
Samsung SDS Logistics Business Unit
Kyungil Oh currently plans new services and solutions as Senior Consultant at ello Platform Team of SL Business Unit, Samsung SDS.
Key project : Set up Schedule & Visibility EDI system, Set up Cello CYM (Container Yard Management), Set up Cello Smart IoT Platform & Business Development