This is a one part series
40% of US Government employees use mobile devices to perform work-related tasks (CDW).
The US Government has thousands of representatives in the field every day performing a wide variety of assignments such as front-line missions, censuses, emergency situations, and more. Each of these operations benefit from mobility solutions and custom applications, allowing individuals to have real time data at their fingertips and fueling them to exceed in their job:
Soldiers: Front-line missions benefit from situational data, including maps of potential targets and threats, ensuring a successful mission
Field Workers: Mobility solutions enable employees to gather real-time data that they can easily upload into central agency databases
First Responders: Having the right information at their fingerprints regarding dangerous situations and an individual's health before arriving at an incident helps first responders save lives
Unfortunately, the reality faced by Government agencies today is that this technology isn't always readily available, and if it is, it's too expensive to create custom solutions for individual use cases. This results in slow and cumbersome processes that simply are not capable of getting people the information they need when they need it. This is especially detrimental when 1) users in the field not only need - but expect - commercial technology to be available in order to do their job, or 2) they expect to be able to use their own mobility solutions for work purposes, which causes major security issues.
Samsung SDSA's mission with its government customers is to empower end users with the technology and security required to ensure each person in the field can be successful in their mission.
We do this by evaluating 4 key areas:
1. Platform: What device best suits the end user's needs? Samsung offers a variety of phones and tablets* that meet Government standards for security and durability.
2. Applications: What applications are required to enable end users? We provide application developers to create apps that will enable end users to make the right decisions in the field.
3. Security: Securing data is important in protecting national security and Personally Identifiable Information (PII). By using Samsung KNOX*, we keep all data on our devices safe and secure.
4. Manageability: Samsung SDS's CellWe EMM* offers the ability to manage policies, applications, and data by a central IT admin, which is important to protect data and provide users with a positive experience.
Each of these items is important for Government customers to consider as they move to mobility solutions in the field. Samsung SDSA is committed to addressing these needs and helping our customers serve their missions.
Does your mobility solution let your employees reach their fullest potential?
* CellWe EMM, KNOX, and many of our phones and tablets are NIAP Common Criteria certified ensuring that data is protected to Government security standards.
Photo Credit: Capgemini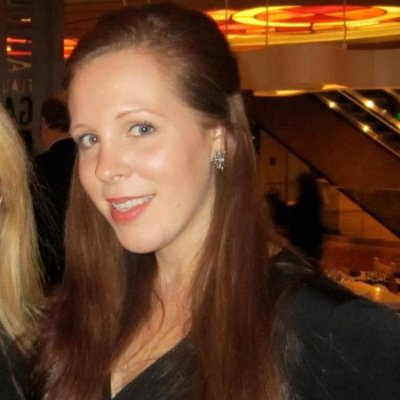 Lauren Leggat
Lauren Leggat is a manager for SDSA's Government Team. In this role she is responsible for positioning SDSA's mobile security offerings to the government industry.