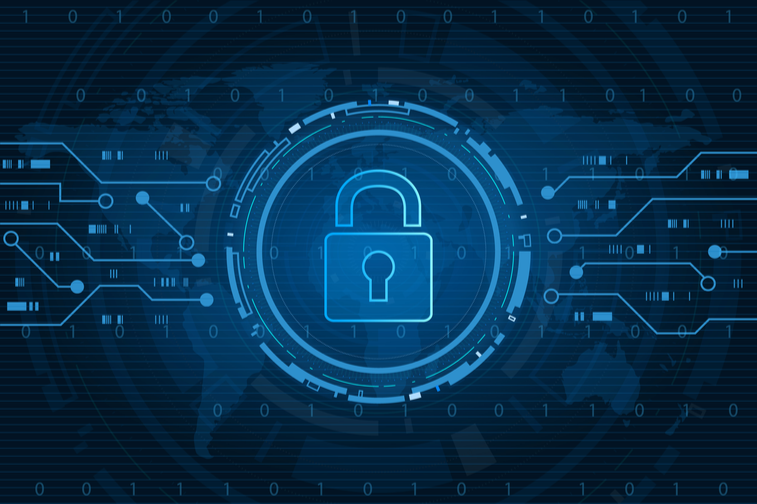 With potential improvements across the board from enhanced customer service to data-driven business decisions, companies can't afford to ignore digital advancements. As we gear up for AOTMP 2020, David Kinlough, Director of Mobile B2B Solutions, Samsung SDS America, examines the TEM and mobility challenges companies are facing today.
Have you heard? Samsung SDS is in the running for Hottest New Solution at AOTMP 2020! Please nominate Samsung SDS' Managed Mobility Services for Hottest New Solution to show your support! Let your voice be heard - Every nomination will count as a vote!
Mobility in flux
According to the State of the Telecom/Mobility/IT Management Industry 2019 Report from AOTMP Research & Advisory, enterprises are spending USD$3.85 trillion on telecom, mobility and IT hardware, software and services across the globe.The report further noted that this technology is rapidly altering the business landscape, forcing organizations to constantly revisit their management and operational processes.
The immediate challenge from a business perspective is determining the most effective, streamlined and innovative ways to leverage the power of available IoT and mobile solutions. Security, efficiency and performance across those solutions are vital priorities for today's organizations.
What's more, as companies rapidly adopt IoT and mobile devices, they begin to encounter the complexities and issues associated with managing the complete lifecycle of a responsive, flexible and secure fleet of devices. Manual processes and isolated technologies drain resources, while the complex, constantly changing technology expense management environment requires a level of expertise and attention that many organizations struggle to keep pace with. Inconsistencies in policy adherence, device usage and operating costs further inhibit organizations from optimizing the return from their digital transformations.
As a result, many companies are leaning on managed mobility services to support seamless transitions to becoming truly mobile enterprises. With device, application and lifecycle management, expense and usage control, forward and reverse logistics and security maintenance, the expert support from vendors alleviates pressure on internal teams when deploying and supporting mobile solutions at scale.
Seeking seamless and optimized operations, organizations across verticals, including financial services, healthcare and insurance, are responsible for the growing adoption of managed mobility services. In fact, the Global Managed Mobility Services 2019 Market Report forecasted that the market will be valued at $22.53 billion by the end of 2023, as compared to a market value of $4.21 billion in 2016.The growth is expected to occur at a CAGR of nearly 13%. The report credited the escalating demand to the increasing prevalence of bring-your-own-device (BYOD) and choose-your-own-device (CYOD) policies, growing demand for integrated solutions, emerging hybrid cloud-based managed mobility service solutions, as well as the significant time savings accrued from outsourcing technology support and management.
Ultimately, managed mobility services can support organizations in maintaining technology infrastructure and optimizing operational efficiency. The result is often enhanced customer satisfaction, additional revenue and success against competitors.
The widespread difficulties of handling technology expense management
As technology infrastructure grows and touches every facet of business operations, organizations quickly lose visibility into their inventory and practices. This includes employee use of provided devices, consumption of IT services and solutions, troubleshooting processes and more.
The value in TEM efforts is regaining the necessary visibility so that companies can be proactive about correcting inefficiencies and reducing costly waste. For instance, analytics can reveal billing anomalies as well as highlight unused services that should be canceled or in-demand solutions that are worth updating or optimizing.
However, developing a stronger hold on all solutions and services can be a challenge for companies, especially when deploying IT services and mobile devices at considerable scale. Organizations across industries often experience similar difficulties in TEM management, including the following:
Complex environment
Technology assets, services and solutions encompass all pieces of the business, which means there are users involved beyond the IT department, including finance, security, procurement and human resources team members. As such, TEM quickly becomes a complex environment with constant change, not just in the devices and solutions themselves but also among the end users and overarching goals.
Companies often invest in high provider costs to supply employees with devices and services, despite lacking visibility into potential waste. For example, an organization may purchase 10,000 mobile lines without realizing that a few hundred or thousand are never used.
Along with hefty inventory and asset management, TEM requires significant organizational efforts to manage, as well as continuous support from industry experts.
Isolated technologies
Many organizations work with multiple vendors, such as global wireless carriers and device companies, that all connect to other databases, systems and platforms. However, without a centralized system of integrated solutions and transparency across the business, companies face complications from significant inaccuracies and considerable loss from duplicate work.
Organizations are also transitioning IT Service Management (ITSM) onto centralized platforms such as ServiceNow. This is a positive trend as it brings global visibility and consistency into lifecycle management of IT assets, however most TEM solutions are standalone products requiring integrations to these ITSM platforms. This can increase complexity in operations and costs, and adds points of failure into mission critical processes.
Manual processes
While a digital workflow is necessary for complete optimization, many companies are still working with manual processes to complete tasks such as audits, reports, requests, orders, approvals, allocations and employee transitions.
However, the reality is that the number of processes that fall within the complex TEM environment cannot be adequately or efficiently accomplished on paper. What's more, companies cannot enable self-service solutions when the backend processes are all manual.
Mobile-specific challenges
Mobile devices, specifically, introduce additional operational issues. Their portability is certainly beneficial for the convenience, but it also makes them easy for employees to break, lose or misplace. Additionally, security issues can be a concern and monthly fees for the carrier component can further dent budgets. While the bring-your-own-device trend is growing, the reality of those programs for the IT department is streamlining safe and secure access to proprietary systems and internal information, which adds an additional burden to the already limited resources.
Device and carrier preference is also becoming a prevalent issue. Mobile devices are now a commonplace part of daily life for the vast majority of employees. These employees are comfortable with a specific OEM's functionality, and have more than likely subscribed and invested in that OEM's eco-system of related applications and technologies which drives their desire to be able to select their work device.
Carrier preference is also increasingly becoming commonplace. Employees whose family members or friends subscribe to a specific carrier will want to have their work device on the same carrier to take advantage of cost saving features and network specific functionality.
Device and Carrier preferences are driving the movement towards CYOD in the enterprise. CYOD, like BYOD, increases operational complexity in the entire lifecycle of the device and costs. A properly managed TEM and MMS program can mitigate this and allow enterprises to offer choice which dramatically increases customer satisfaction.
The solution to TEM problems
Many companies often resort to insourcing or outsourcing TEM work to address the challenges, although both are far from faultless solutions. Insourcing TEM work, for instance, can significantly drain resources and detract companies from their core business functions. What's more, a lack of vendor integration can only exacerbate isolated technology complications. Outsourcing, on the other hand, can be a costly investment that lacks internal control and business integrations. As a recent AOTMP Research & Advisory Analyst Report indicates, 100 percent of enterprise respondents surveyed report that TEM to ITSM integration simplified the user experience within their organization.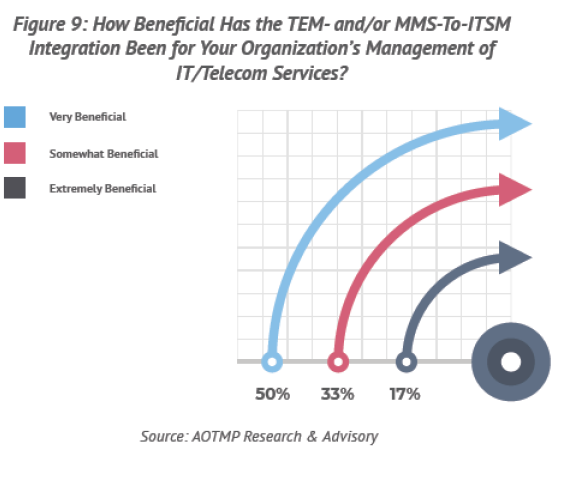 Figure 9 : How Beneficial Has the TEM-and/or MMS-To-ITSM Integration Been for Your Organization's Management of IT/Telecom Service?
Very Beneficial : 50%
Somewhat Beneficial : 33%
Extremely Beneficial : 17%
Source: AOTMP Research & Advisory
In a world where complex environments and constant changes are common, companies need staunch allies to combat the challenges. As such, the most effective solution for the majority of organizations is digitizing TEM workflows to create simple, elegant user experiences.
MMS/TEM providers, such as Samsung SDS, can implement the necessary integrations and adjustments to fully digitize the management of fixed-line voice and network, mobility, cloud and other elements of the technology infrastructure. Even beyond a simple integration of a TEM and ITSM platform, Samsung SDS' ability to offer solutions native to the ServiceNow platform is especially relevant, considering ~80% of Fortune 500 companies, and over 40% the Global 2000 companies, utilize the enterprise ITSM platform.
Of course, digitizing TEM workflows is only the first step to optimizing operational efficiency and realizing the potential return. Managed mobility services providers help with the continued whole lifecycle support, as well as implementing self-service models, ensuring appropriate device usage, deploying security measures and more. Samsung SDS managed mobility services allows companies to work with one partner for flexible solutions, increased workflow efficiencies, and optimized and significant cost savings.
Stay tuned for the next installment of the blog series, 2020: A Decade of Data-Driven Digital Transformation to learn how managed mobility services is addressing these TEM challenges across industries.
The AOTMP 2020 Industry Awards nominations are open…don't forget to let your voice be heard! Support Samsung SDS' Managed Mobility Services with a nomination for AOTMP Hottest New Solution. Also, don't miss the awards presentation at AOTMP 2020!