Security
Samsung SDS develops wearable security solution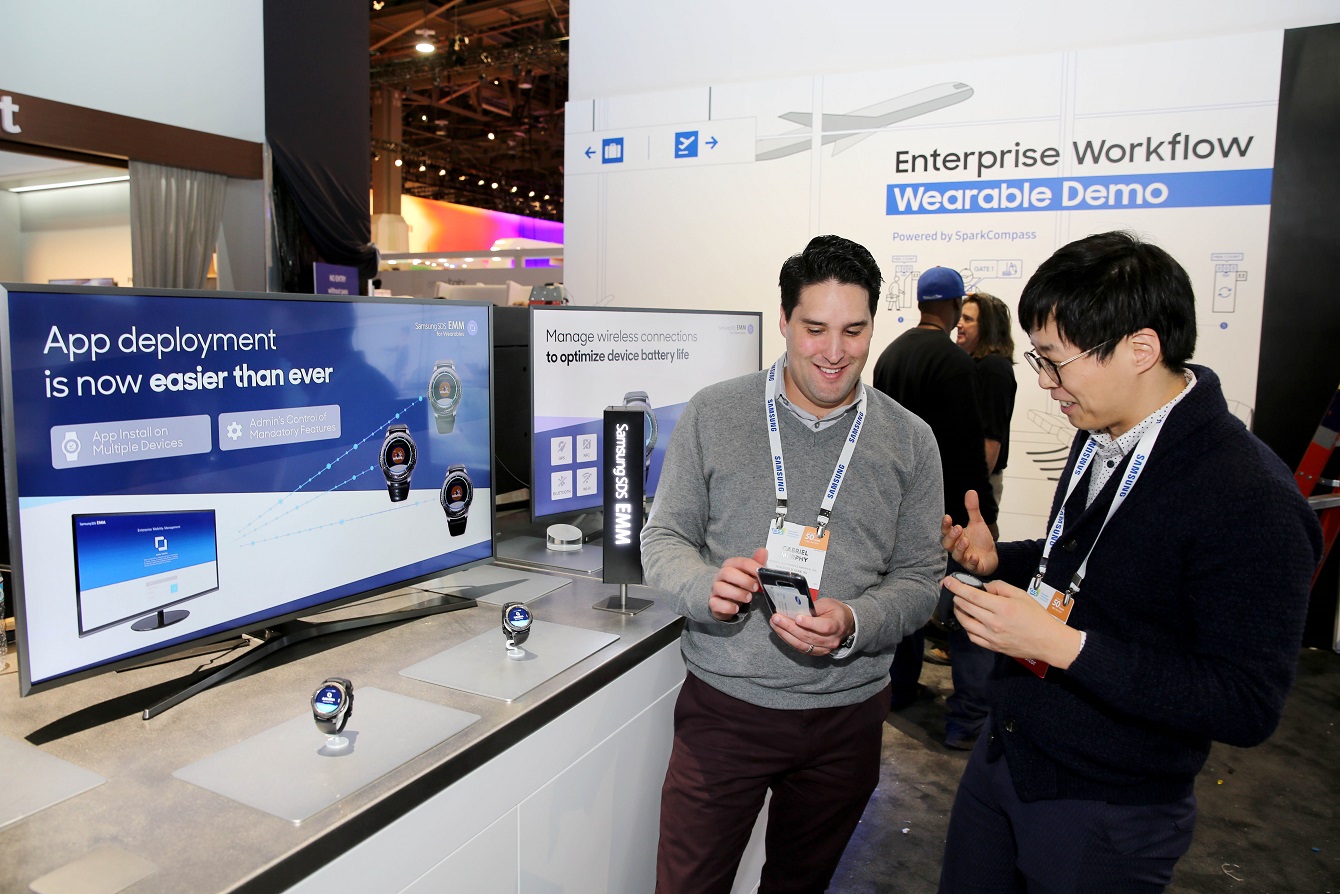 Samsung SDS debuted its Enterprise Mobility Management (EMM) solution for Tizen-based smart watches at CES 2017 in Las Vegas from January 5th through January 8th.

Despite a recent increase in the distribution of wearable devices including smart watches, companies are reluctant to adopt them in their workplaces because of security concerns. With the new integrated EMM solution (wearable EMM) from Samsung SDS, enterprises will now be able to manage the applications on wearable devices, securing corporate data with ease - even for smart watches.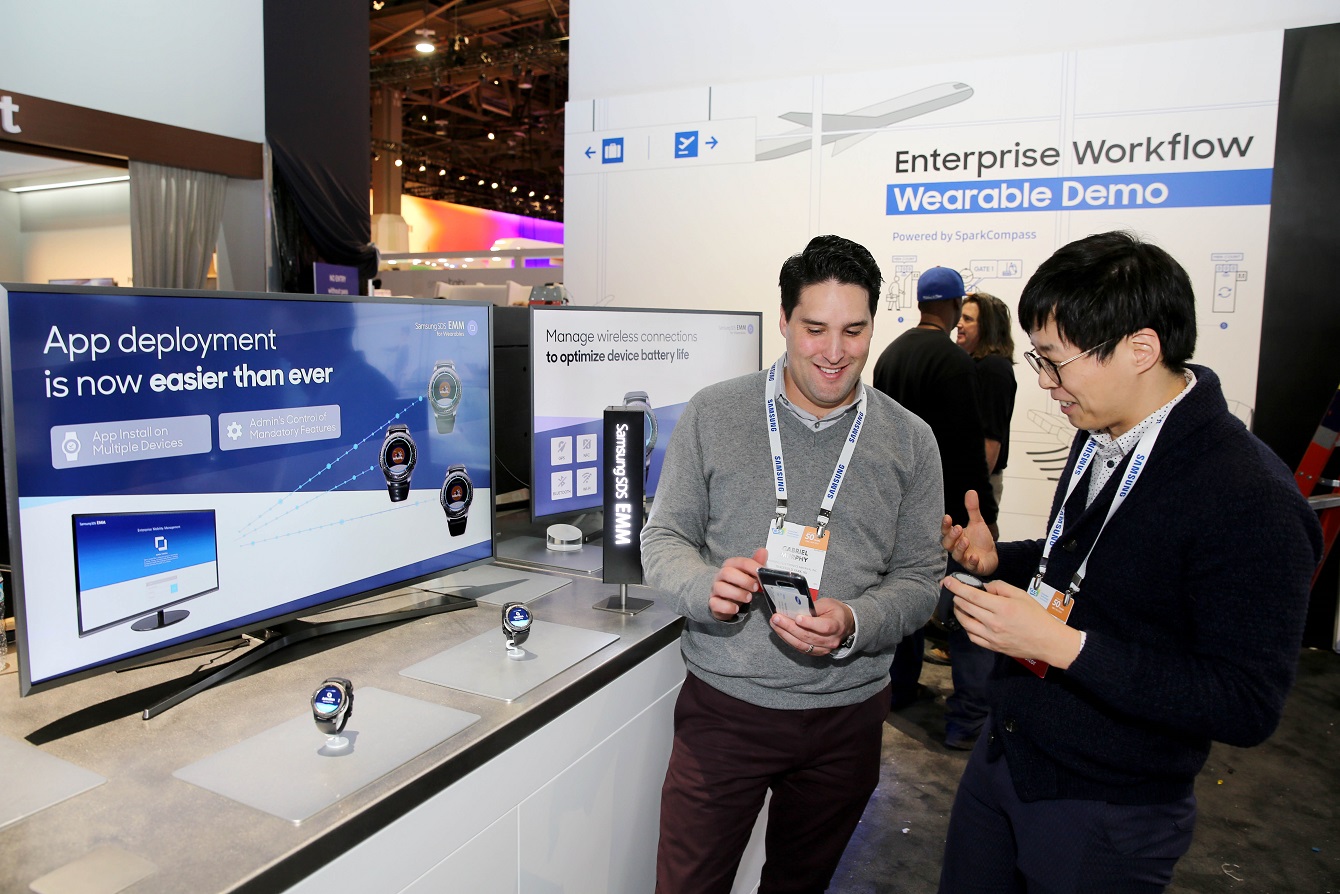 The wearable EMM allows users such as airport ground staff, flight attendants, and theme park employees to use their hands freely, increasing productivity. Once administrators install the wearable EMM on a Samsung Gear S3, without connecting it to a smartphone, they will be able to control the wearable devices remotely.

Managers can conveniently manage the installation and deletion of enterprise apps along with running lock screen or reset features when devices are lost, securing corporate data at all times. In addition, through GPS and NFC (near field communication) features, the wearable devices can be managed remotely. There is also a function to control the battery usage of the wearable devices.

Wonpyo Hong (President), leader of Samsung SDS's solutions business unit, said that the company has "secured a key solution to manage enterprise wearable devices using its technology and expertise already tested in the mobile EMM market," adding that he "expects to provide a differentiated solution and service for global customers that meets the demands of the IoT era."

Samsung SDS's EMM solution is an enterprise solution that provides mobile devices, apps, remote data control, and mobile security.